---
Gallery Page 87
Doug Hertel Starts Another Project a 1941 WC Dodge Truck
Doug Hertel has this 1941 1/2 ton WC Dodge on the way to him from Maryland. Doug lives in Ohio. This 1941 truck has been sandblasted and epoxy primered. Doug is going to do the painting himself. Doug used to paint, letter and pinstripe racecars, hotrods and even did all the custom painting for the local Hell's Angels.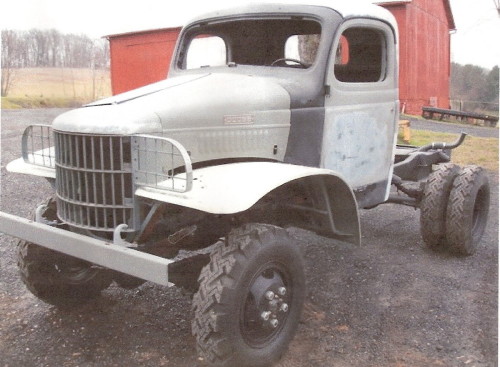 UPDATE: Doug's project is taking longer then expected. He said "the devil's in the details", however he is totally enamored with this WC! He painted it Desert Storm tan to commemorate the boys fighting in the mideast. The fenders are flat black military. Doug has the original gauges, but is converting the Weapons Carrier to 12 volts.

The bed came from Mack's in Missouri. Doug had him assemble it and dissassemble before shipping so he would be guaranteed that all the holes etc. lined up properly.

The gas tank is a renew job from "RENU". The new running boards are from Vintage Power Wagons. They are expensive but their parts always fit.

All the brakes, etc are new and Douge thinks the guy he bought the WC from got most of his stuff from "Roberts" in Massachusetts. The fenders are the originals and the rear ones were a wreck. It took Doud two weeks to straighten them out so they would align properly.

The upholstery is new as is the headliner, door panels, floor mat and all the interior pieces. Doug used "Roberts" for that kind of parts as well as rubber parts such as door "bangers". All the glass is new as are all the seals, glass channels etc.

The engine and driveline were professionally rebuilt, the radiator is brand new as are all six tires since the WC can be assembled as a dually.

All in all, Doug's WC was very well done to the point where he bought it. Doug is going to keep us updated on his progress with pictures and infomation as to what he has done, so check back for updates.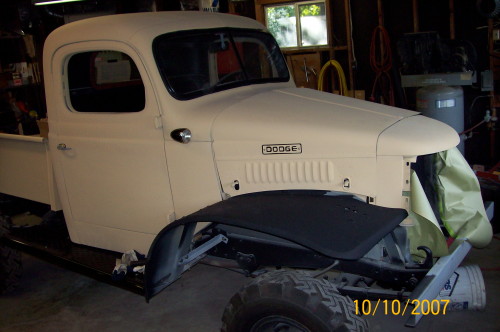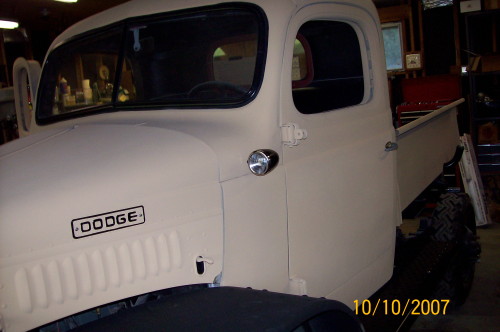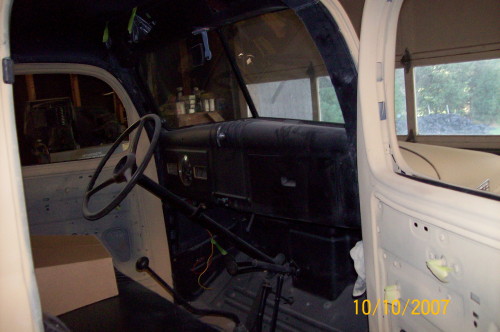 If you would like to see Doug's 1955 Power Wagon "Beast" Restoration CLICK HERE.
didjaman@bright.net
---
Are you proud of your Dodge truck or car? Want to show it off? Please email me a pic along with a description of your vehicle and I will add it to the Gallery.




Joe Leonard 2007-03-07