---
Gallery Page 89
Corey Dail's Junk Pile Find - A "BIG DODGE" LVT-1000 Truck!
Corey found this unique treasure in the junk pile at a trailer park. The owner was 83 years old. Her husband used the truck to haul dirt around their property. He liked Dodges but passed in 1996. The truck went to nature after that. Someone broke the right side glass and stole the panels with a wire cutter. The truck, when running as a dump truck, was run hard. There are lots of concrete splashes everywhere. Something hit the back of the cab and tore a hole in it. The front axle has been way overloaded and bent. The windshield glass is broken and all sorts of animals have been living in the truck. Corey towed it to his yard and has started to clean it up. His first project will be to get the glass fixed, then the locks and keys. Corey then plans to hook up the instruments and panels again. Then comes the engine, a Detroit 8V-71. Just the cab is Dodge, the other components are all big truck pieces. Someday Corey would like to haul studio trailers with it. What would the guys at the scales think?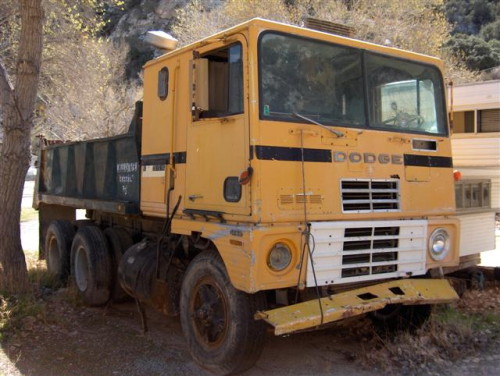 UPDATE: Corey's truck was originally used to haul heavy equipment and had a break apart lowboy flatbed. Corey got tired of everyone calling his "BIG DODGE" a dump truck, the D-900s were built for that, so he removed the dump bed and cleaned it up. He is now fixing the broken glass in the truck.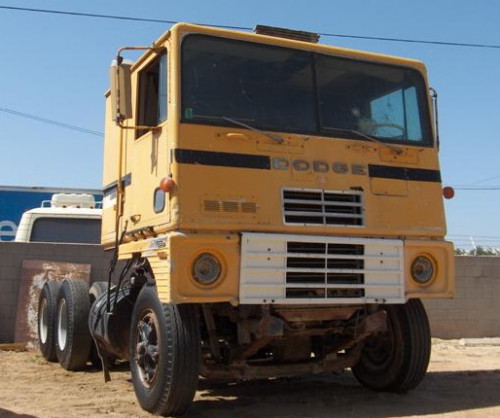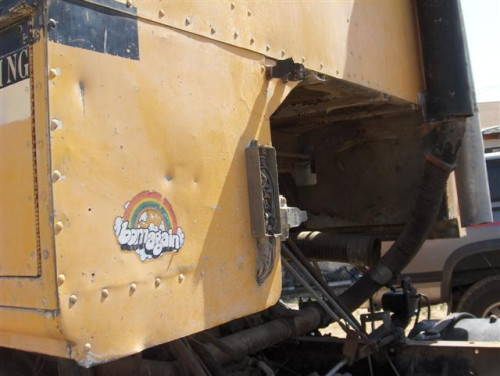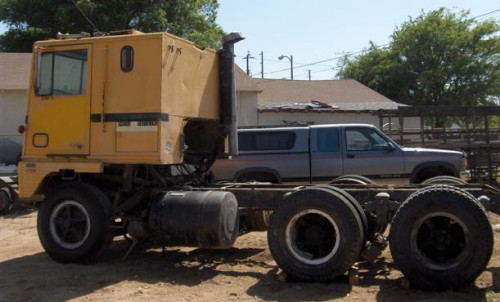 If you have questions for Corey he can reached at: scaledail@ca.rr.com
---
Are you proud of your Dodge truck or car? Want to show it off? Please email me a pic along with a description of your vehicle and I will add it to the Gallery.




Joe Leonard 2007-04-12