---
Gallery Page 92
Bill Greenshields' 1972 W300 Dump Truck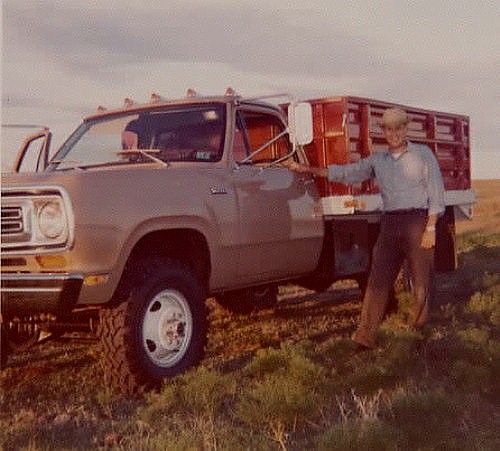 Bill owns this 1972 W300 dump truck. He bought it new. The dump bed runs off the PTO and the engine has an Edlebrock 4BBL carburetor with dual exhaust system. Other than that, the unit is original inside and out. Bill uses his truck for all sorts of ranch hauling, including livestock feed, wheat, hay, and just about anything else he can get into it.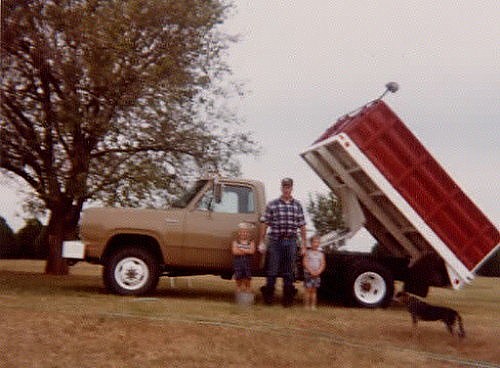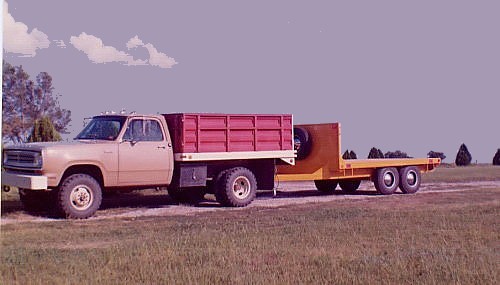 To find out more about Bill's truck please contact him at: fleetangel@yahoo.com
---
Are you proud of your Dodge truck or car? Want to show it off? Please email me a pic along with a description of your vehicle and I will add it to the Gallery.




Joe Leonard 2007-04-01