---
Gallery Page 93
Reg's 1975 D200 Club Cab Camper Special CTD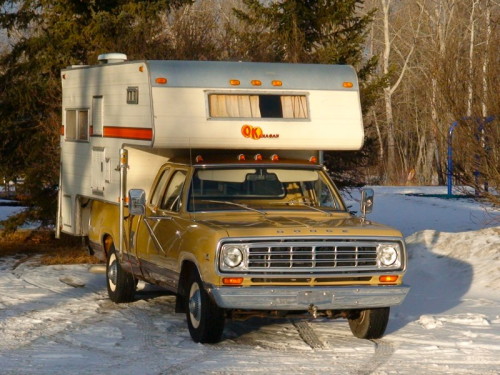 Reg Riemer has done an outstanding job of transforming his 1975 D200 Club Cab Camper Special into a wonderful vehicle for touring and towing. Below are some of the pictures Reg shared with us. Click HERE to link to his project build site The information he presents there is very clear and informative, a "must read" for anyone thinking of swapping a Cummins Turbo Diesel into their truck or Ramcharger. If you have any questions for Reg he can be reached at: regr@shaw.ca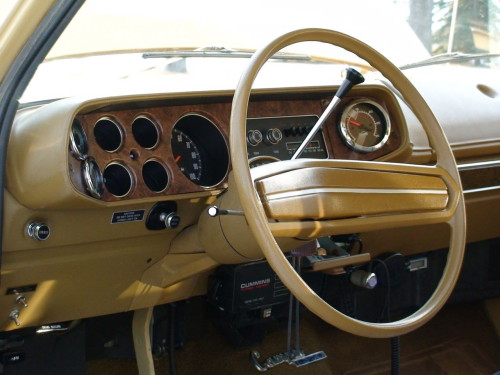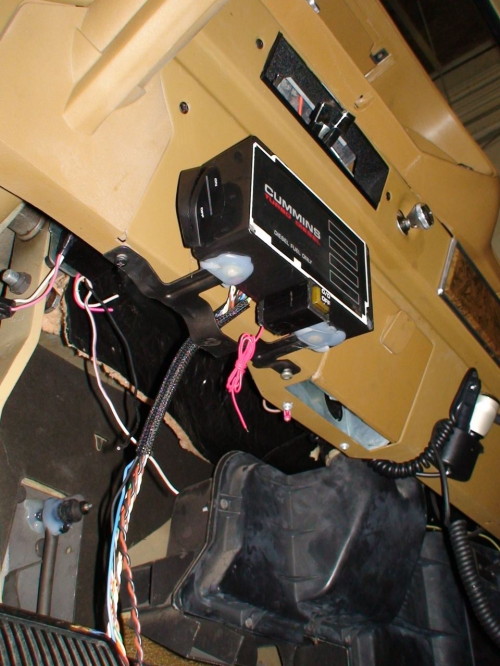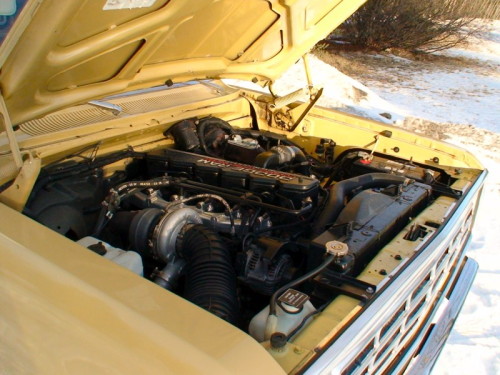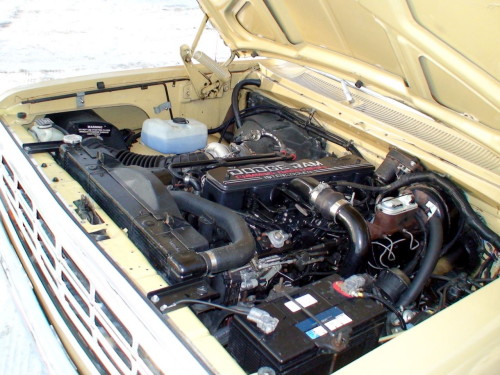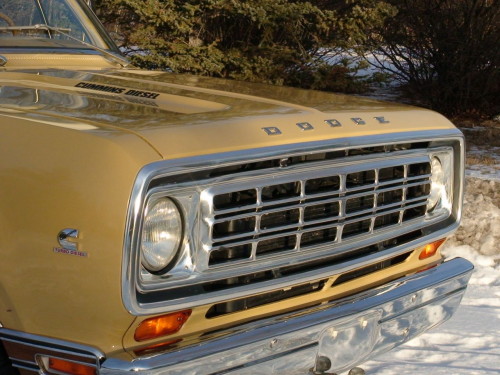 UPDATE: Several people have asked to see the actual GVRW badge sticker so Reg sent us a picture of it. The 9000 GVRW D200 is very rare and he believes only about 50 of them were made.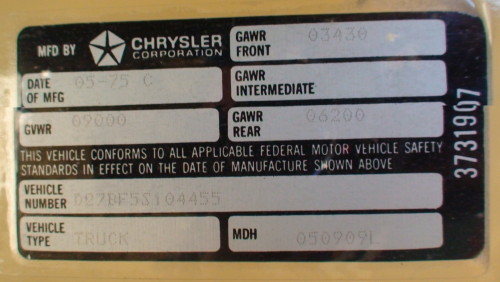 UPDATE: Reg's truck was featured in the September 2007 issue of Diesel World. If you would like to read the article click on the file below:



Diesel World Article in PDF Format



UPDATE Oct 2010: Reg sent us some new pictures. He now has a 47RH transmission in his 1975 with a Jake brake and other upgrades. He also added a new to them 2004 12 foot Lance camper, after an Arizona tree took out his old camper.

Reg can pull his 12 foot trailer and a Mercedes Benz Diesel Smart car as well as camping gear behind his "old" Dodge. It does not break a sweat doing it either.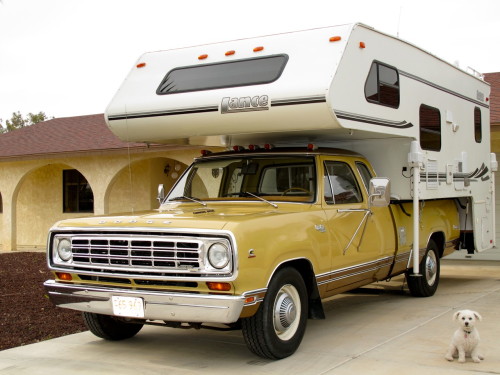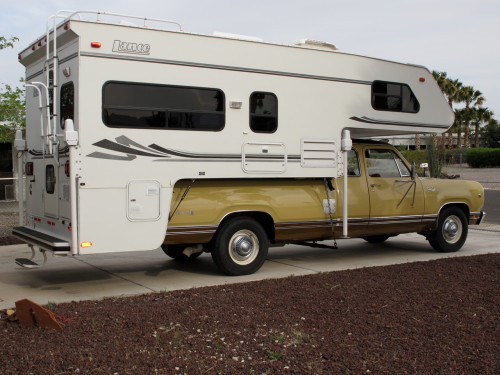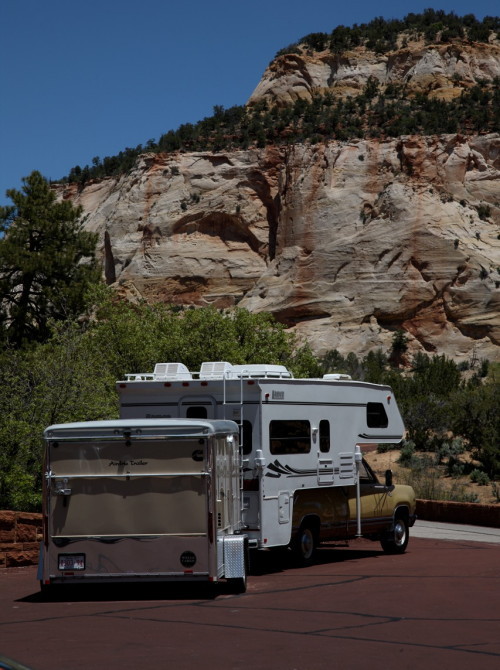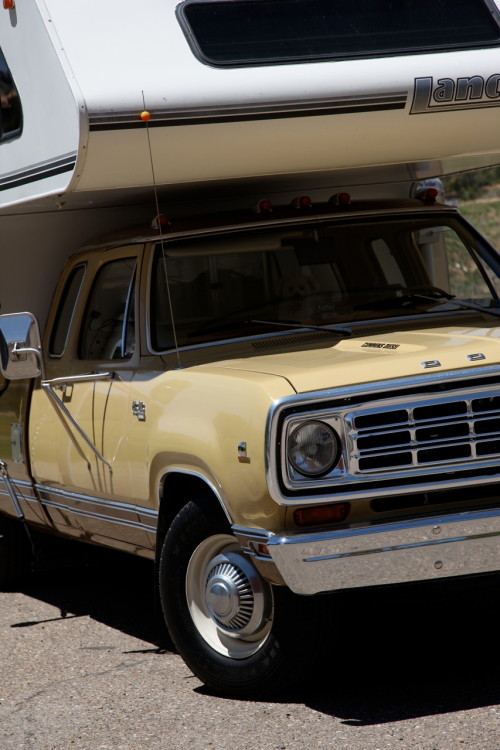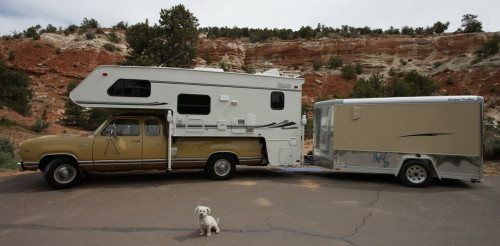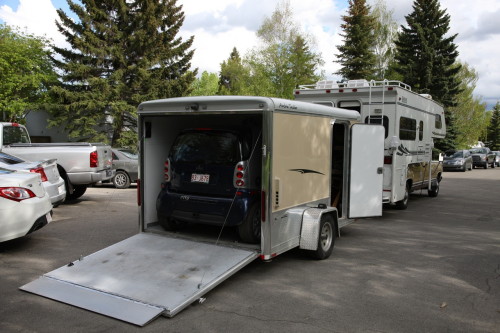 Below is information and pictures about Reg's 47RH conversion:





Parts List you will need:


1. Engine adapter plate from 1994-1997. This is the plate between the engine and trans, it needs to be changed because the 47RH or 47RE lock up torque converter is an inch taller than the non- lockup converter. Engine plate mounting hardware is the same, so you just need the plate.

2. Starter from same above 1994 - 1997 47RH auto truck. It has 1 inch longer clutch bendix to reach the different torque converter.

3. Drive shaft will need to be have the front section shortened 1 inch due to the 1 inch longer trans engine adapter plate.

4. 47RH Trans with built up parts and low stall lockup converter. Reg used one from BD, it works amazing, and does not shift shock at all.

5. Rear trans mount will need to be re-drilled on the frame rail 1" inch further back to allow for the 1" longer engine trans adapter plate, which was also the reason for the shorter front section of the drive shaft.

Turbo upgrade with BD brake!

Reg used a turbo from a 1996 12 valve with a 12cm housing and a waste gate set to 24 psi, he used a BD turbo mount exhaust brake and it all fit and cleared under the hood just A-ok. Reg's truck with the stock pump spools up way faster and makes 20 psi of boost on long heavy pulls. He also has a nice 13 to 15 PSI in lower gears off the line pulling. The turbo works fantastic, with the 16cm housing on the 1993 style turbo. He has to get the right hill to get a good 16 psi boost.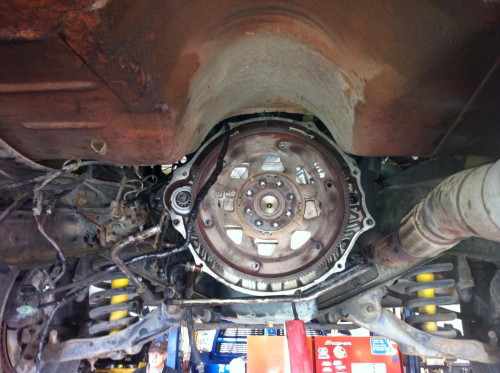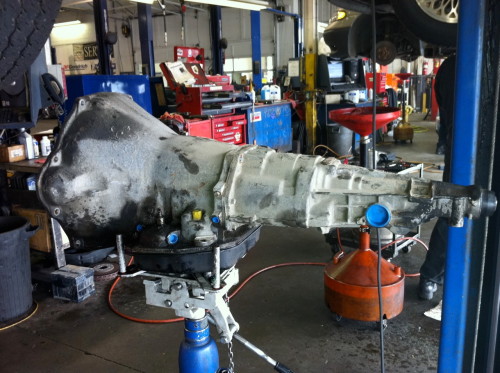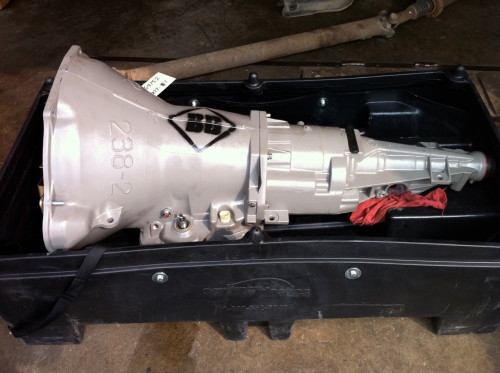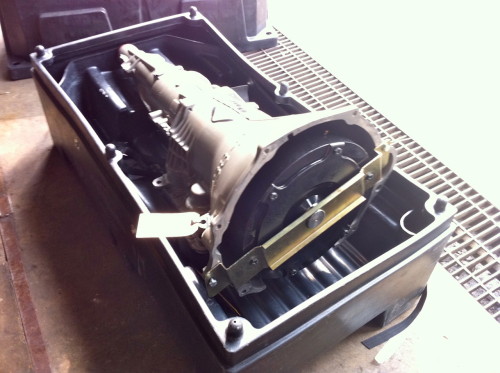 Video of the way the trans worked locked



UPDATE (February 2017): Hello all, some of you that were RCC members back in 2006 might remember my Cummins swap project I did on the amazing 20,000 mile 1975 D200 Club cab I purchased in July 2006 from the original owner's barn. I then purchased a rusted out 1992 D250 club cab Cummins long bed to do my highway Cummins powered 1975 D200 Club Cab Camper 9000 project.

This is the link to my original build site 11 years ago, lots of photos and tech info including lock up trans update.



Click HERE to link to the project build site


Now its 11 years later, and the truck is about to roll over the 100,000 mile mark without any work to the front end or suspension , only tires and normal service has been necessary. We have traveled all over the mid west USA and Canada in this truck, starting out with the old 1975 wood camper that came with the truck, see pic's at link. In 2010, while camped in LA during a big storm, a big tree came down on the 75 camper, writing it off, but not touching the truck. We purchased a 2005 12 foot Lance camper for replacement.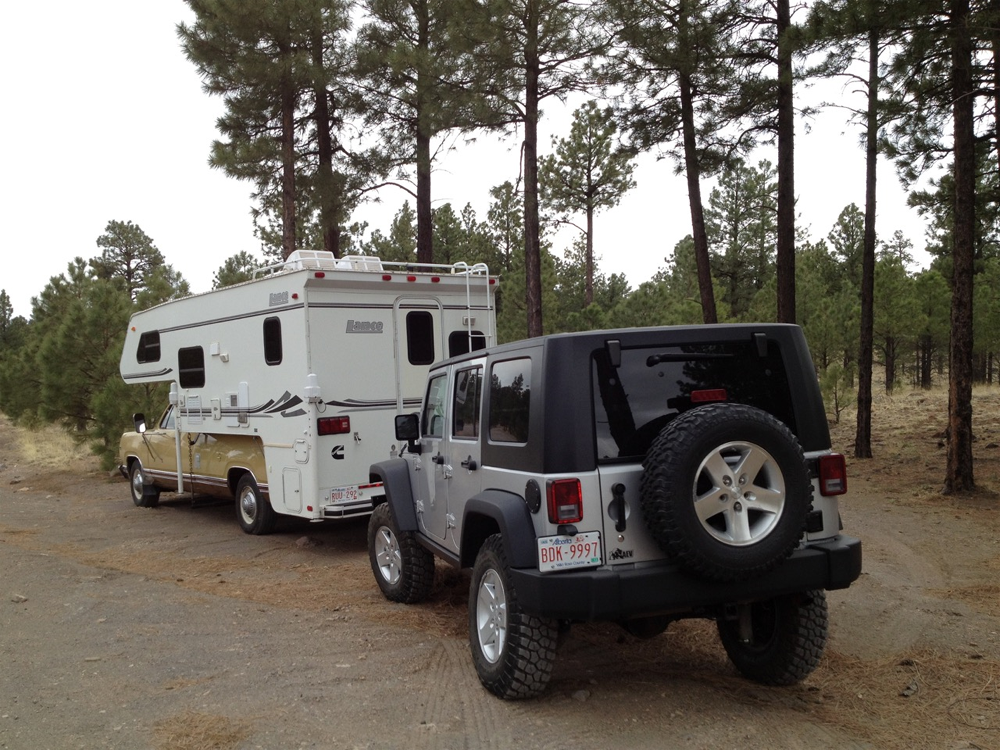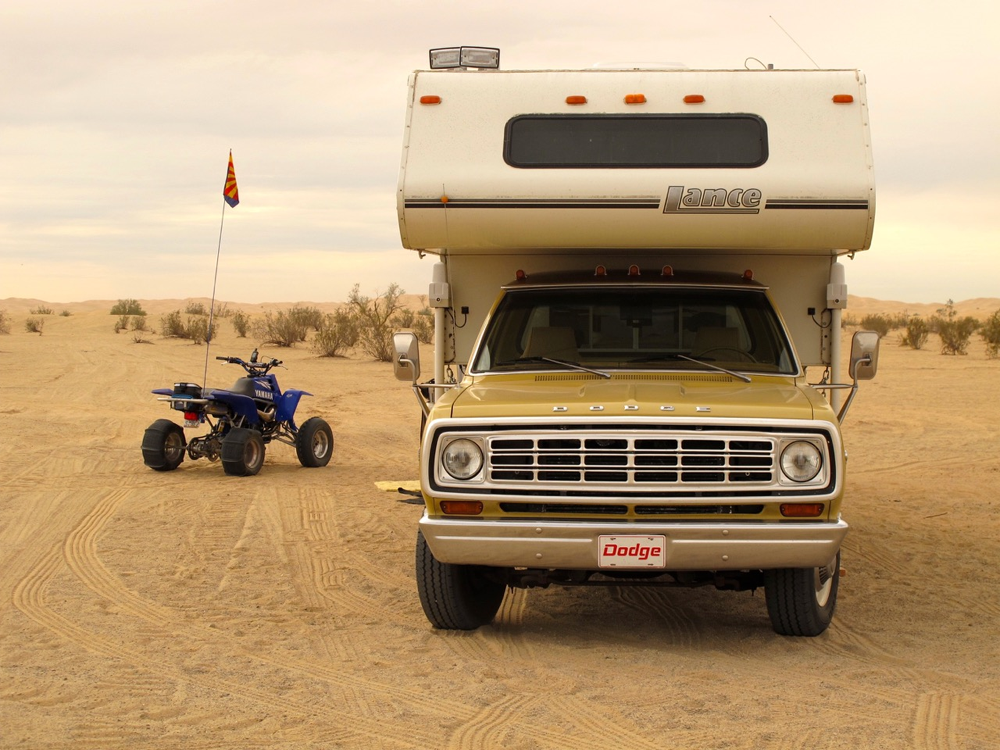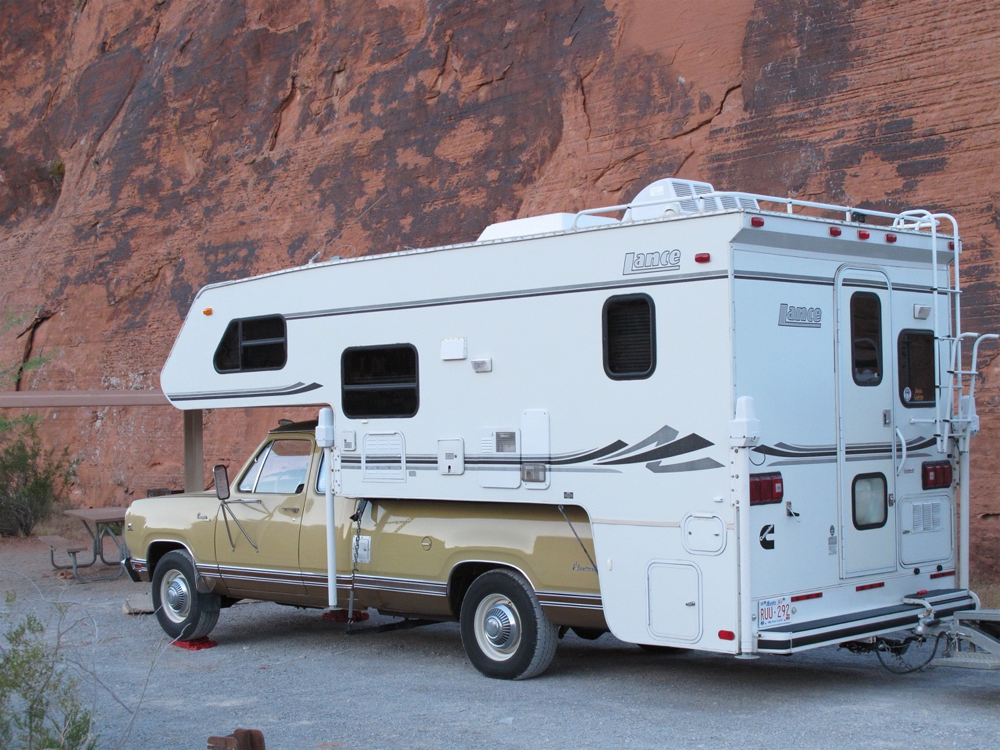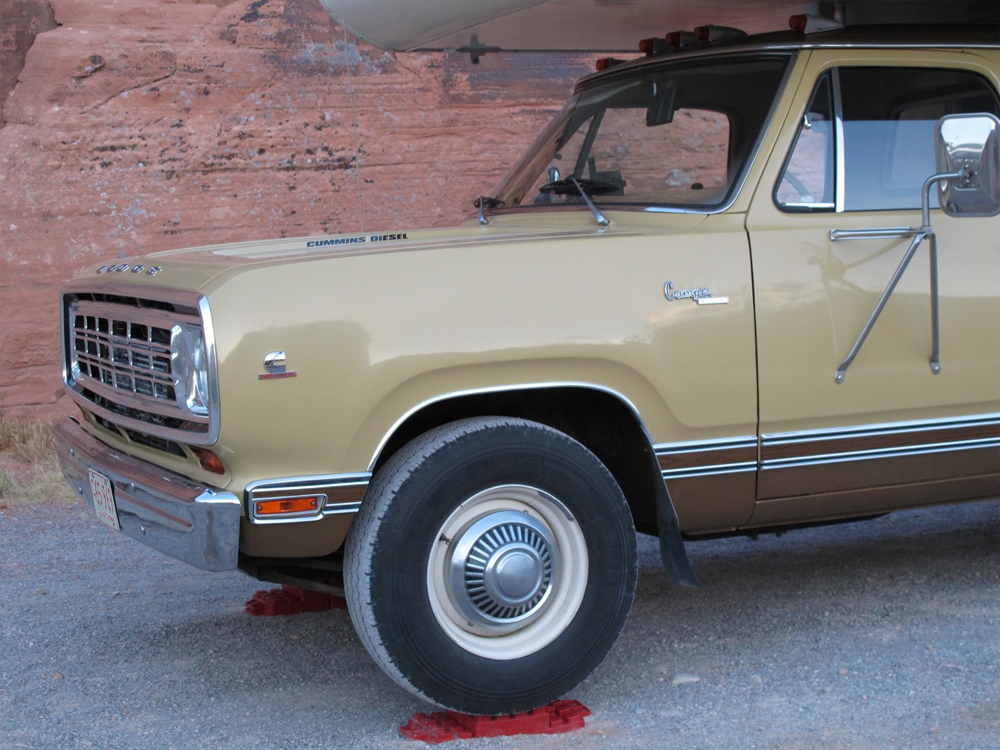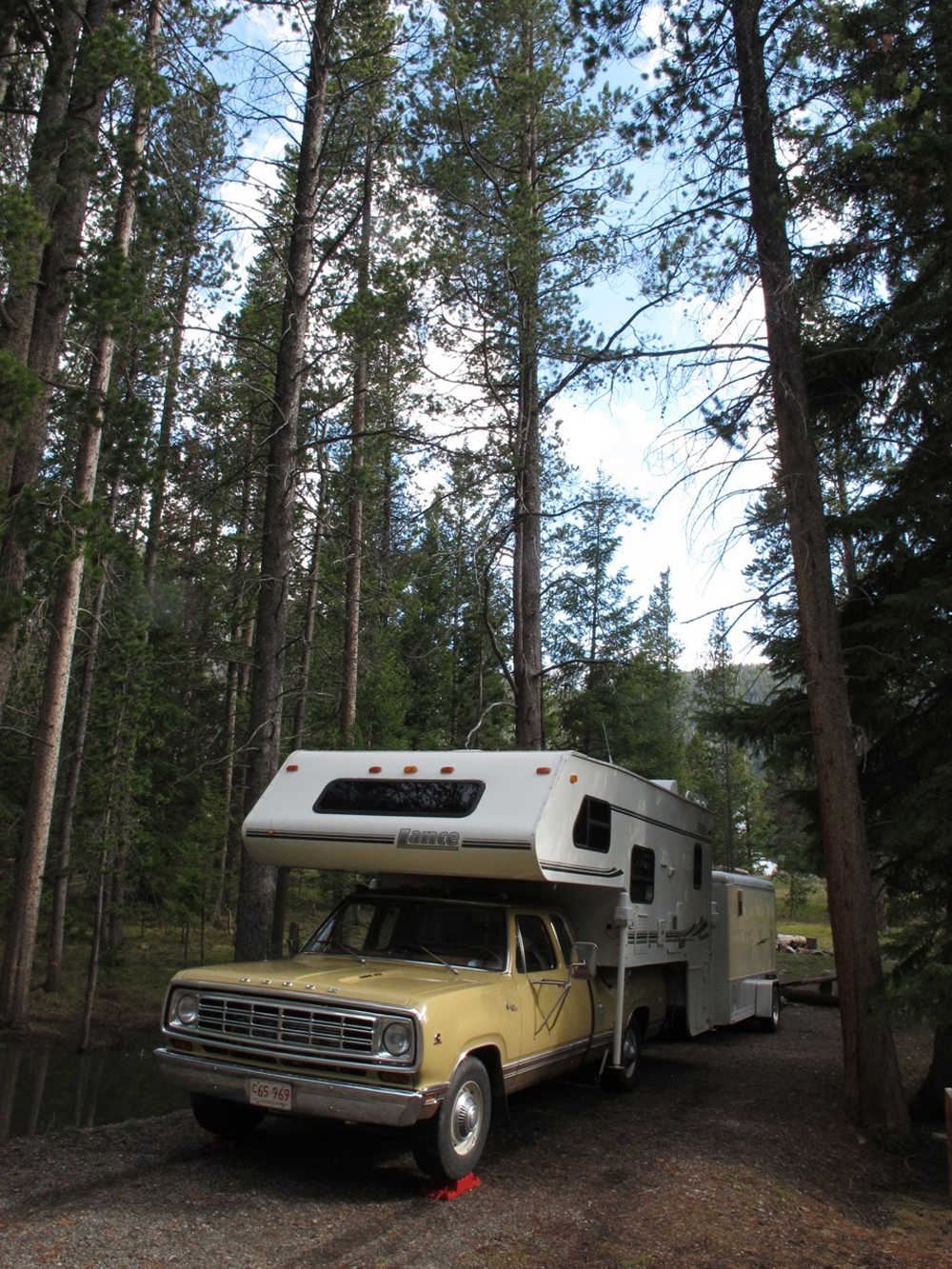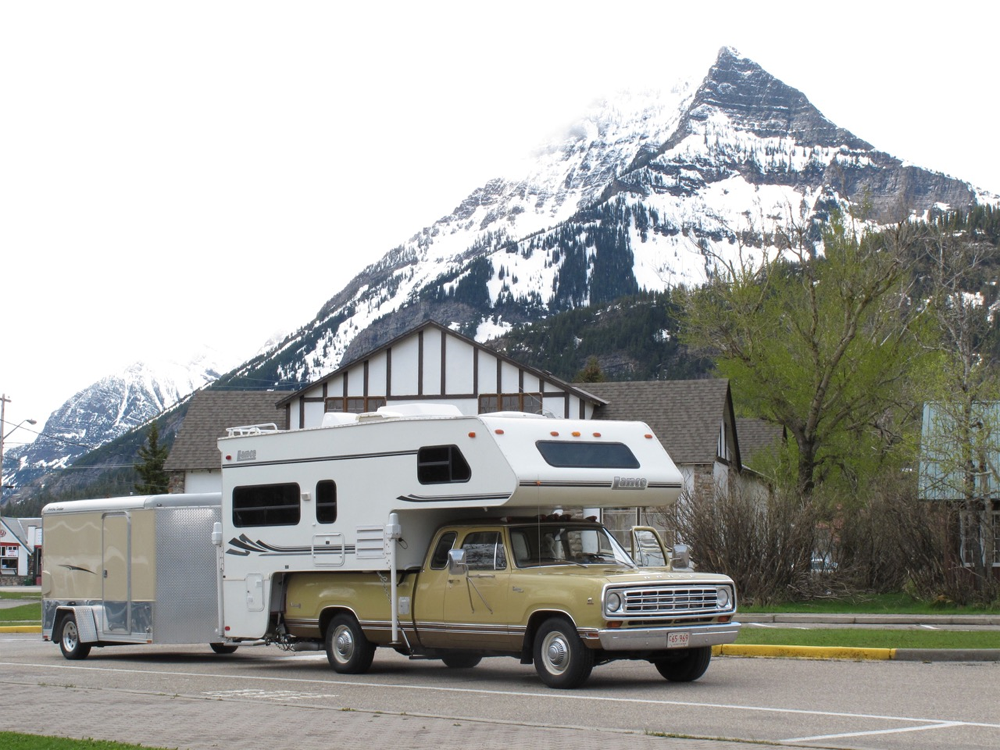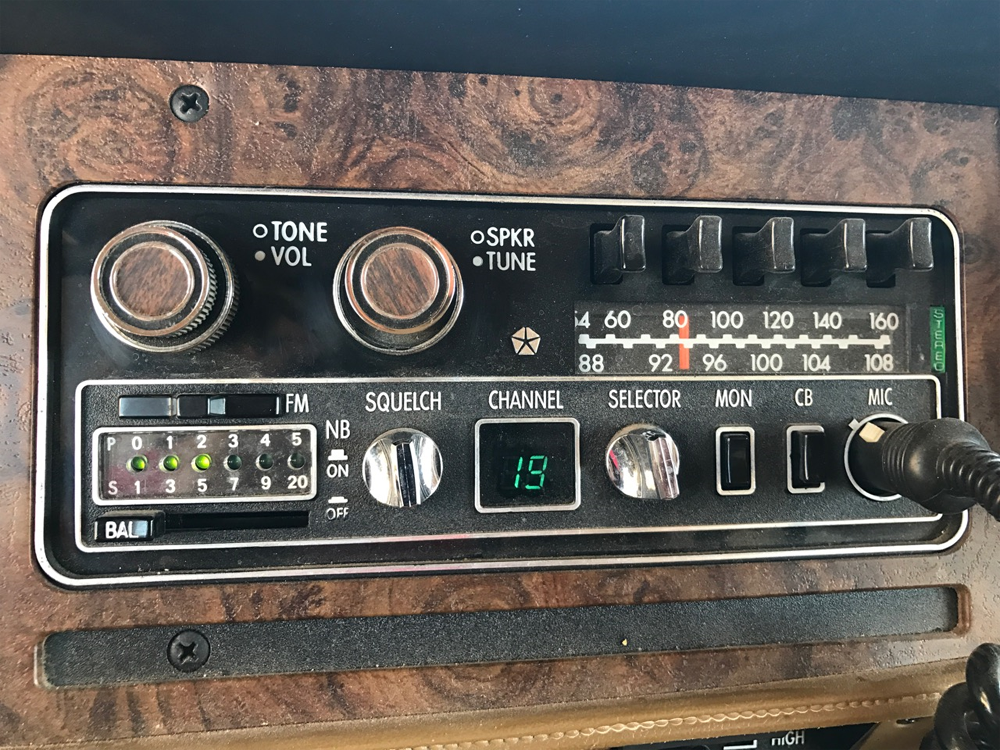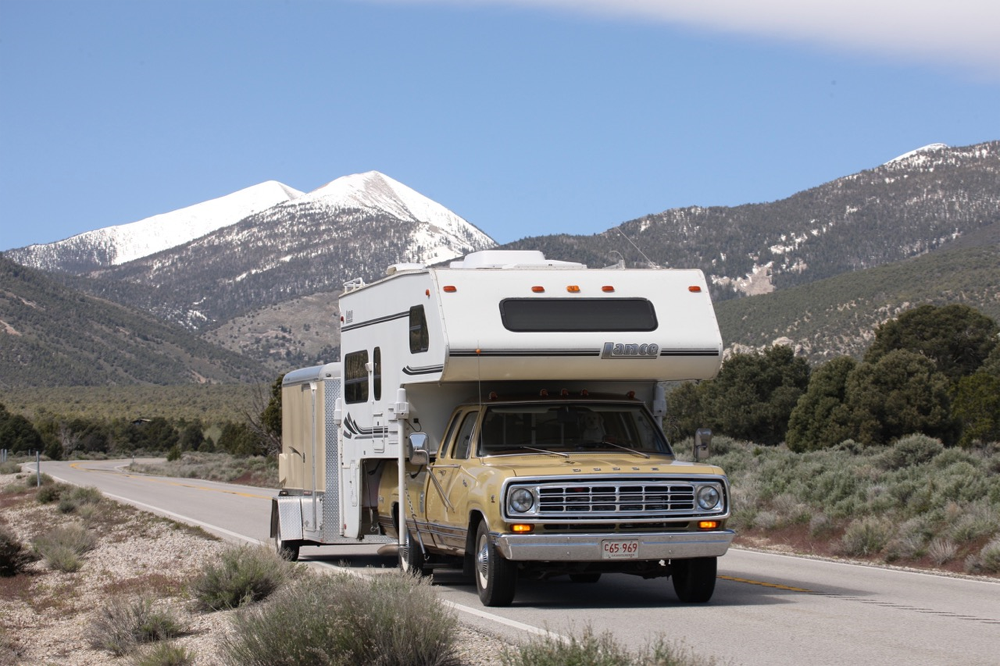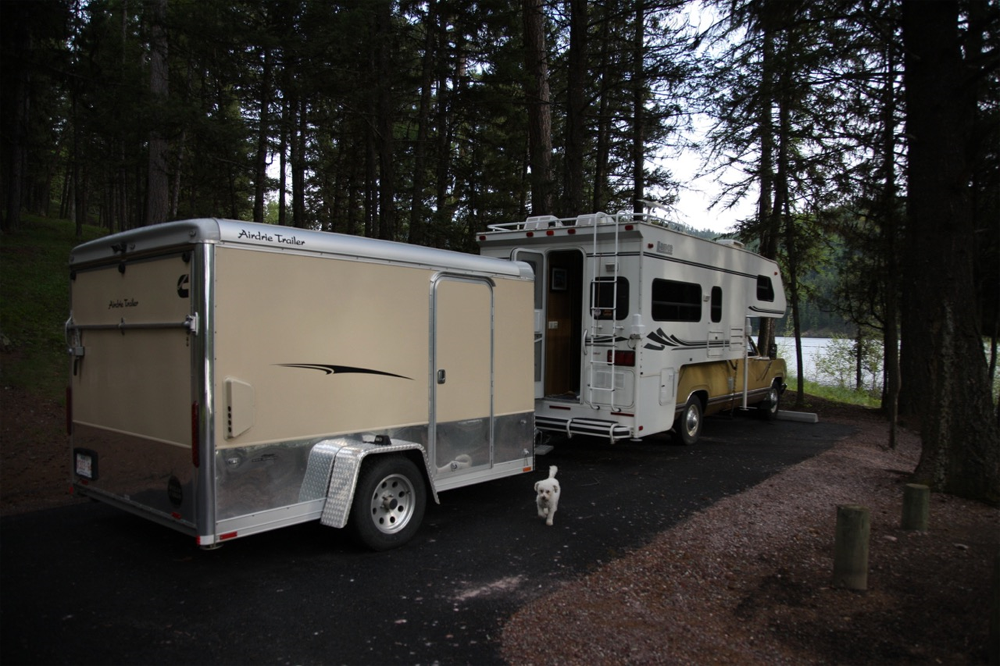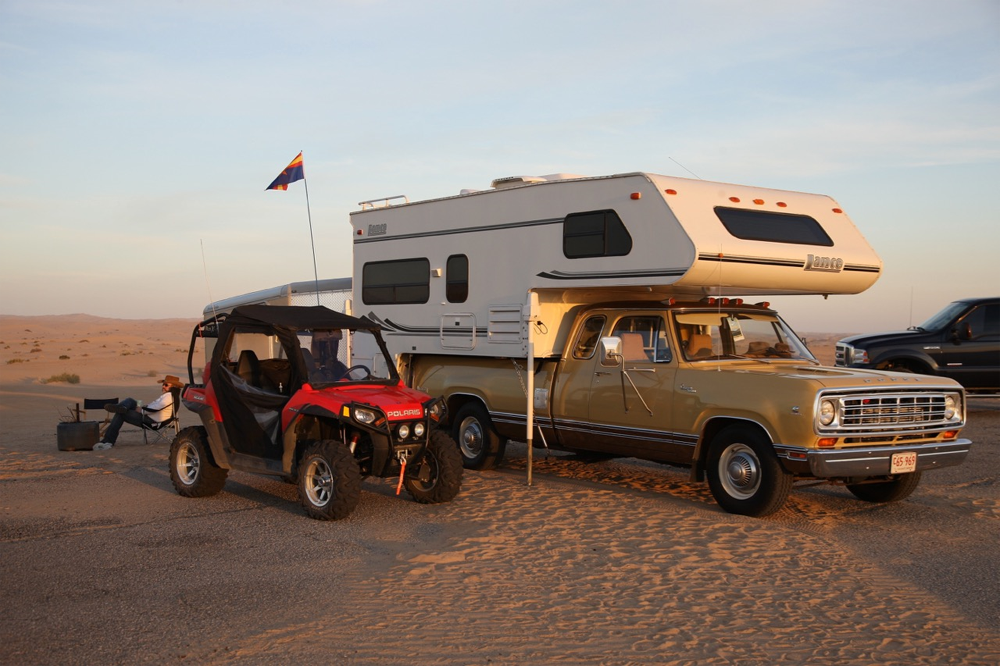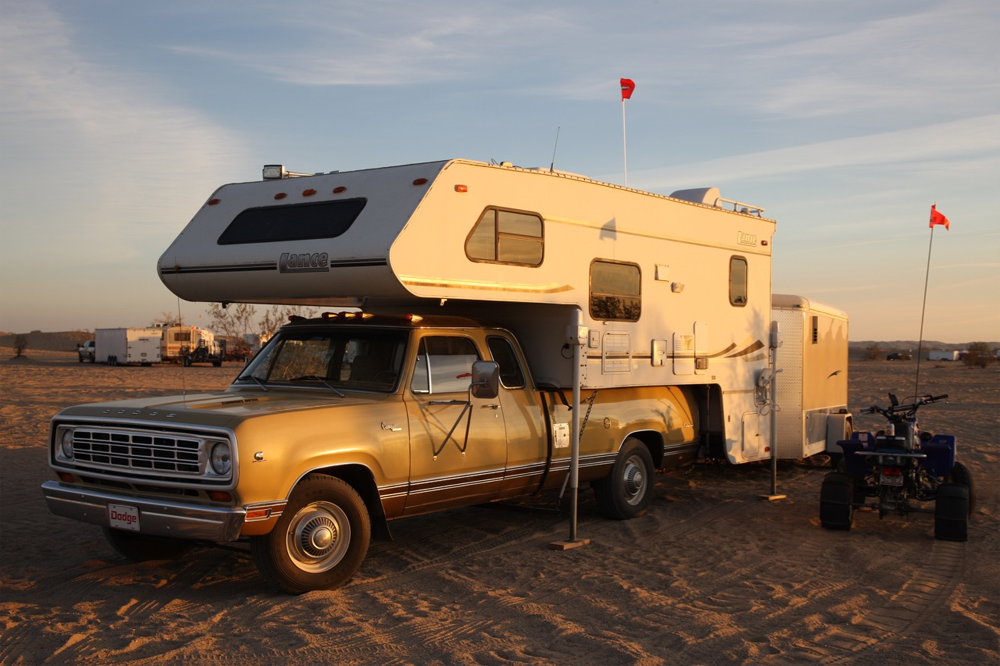 If you would like more information about Reg's conversion he can be reached at: regr@me.com.
---
Are you proud of your Dodge truck or car? Want to show it off? Please email me a pic along with a description of your vehicle and I will add it to the Gallery.




Joe Leonard 2017-02-08