---
Gallery Page 99
Robert Maw's 1976 Restoration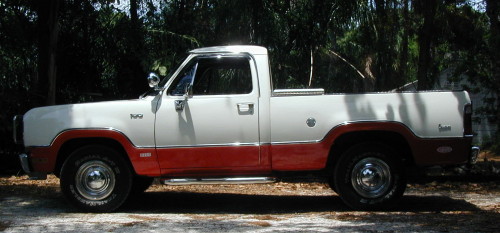 Robert bought his 1976 D100 Dodge Truck for $400 25 years ago and really worked her hard. Last year he stripped her down, rebuilt the drive train, and everything else from top to bottom. His 76 now sports a 195 hp full sequential fuel injection and three coil distributor less ignition, all controlled by one system. The parts Robert couldn't find aftermarket he custom made. Robert's truck is now retired to a life of ease. He is now using a 1976 Power Wagon for work. If you would like to email Robert, his email address is: maw85@msn.com Nice Job Robert!



What a difference a little paint makes! This is a before pic: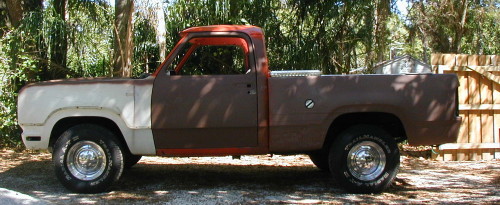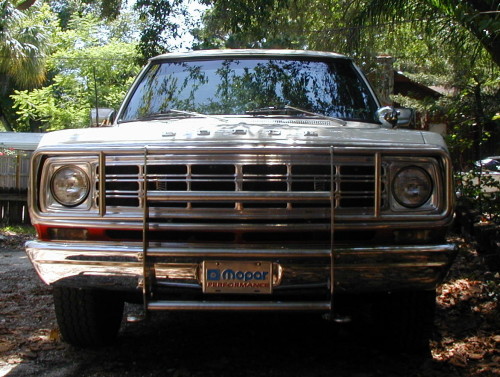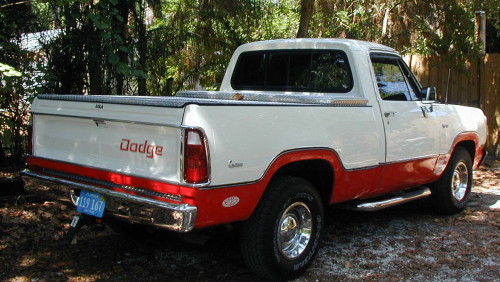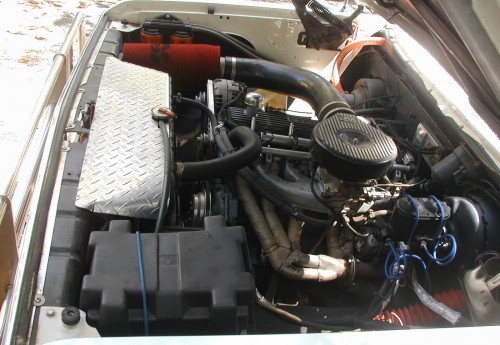 UPDATE: Robert also has an ex-military Power Wagon. It is a 1976 W100. Below are some pictures of both trucks side by side.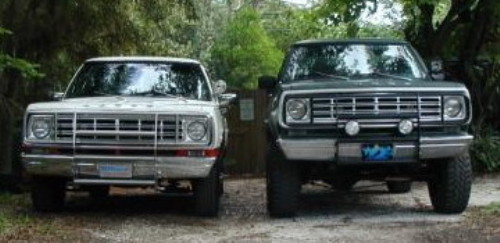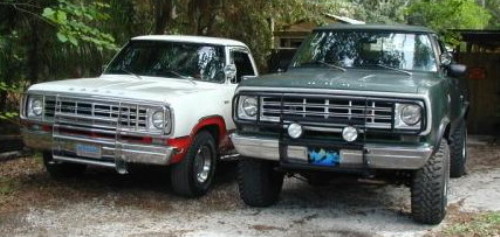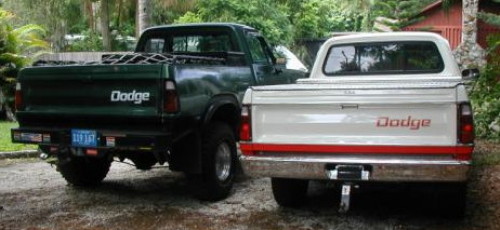 ---
Are you proud of your Dodge truck or car? Want to show it off? Please email me a pic along with a description of your vehicle and I will add it to the Gallery.




Joe Leonard 2007-10-23