---
Gallery Page 123
Dave Allen Calls His 76 Dodge "FODGE"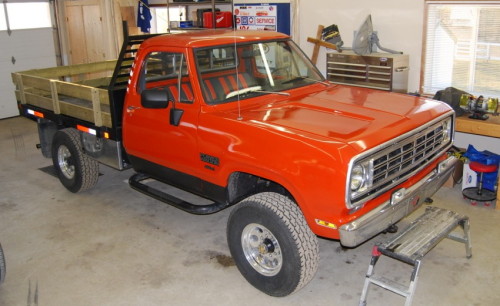 Dave's 1976 Dodge is commonly refered to as "FODGE", because it has a Ford 460ci cop car motor and a C6 Ford transmission. The truck sat for several years before it was offered to David after a few rum and cokes. As you can see Dave has put a ton of time into his 76 and it is now a beauty! He is just about done with his truck. He says it runs great and has tons of power. Dave can be reached at: beracing@telus.net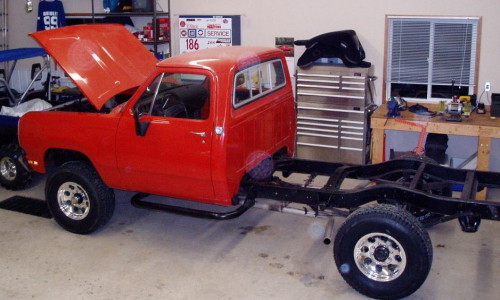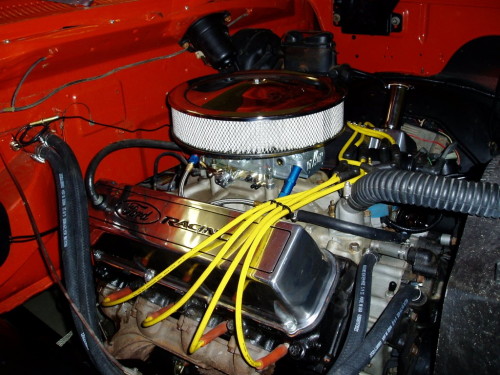 UPDATE: Below are some updated pictures Dave sent us of "FODGE"...Looking Good!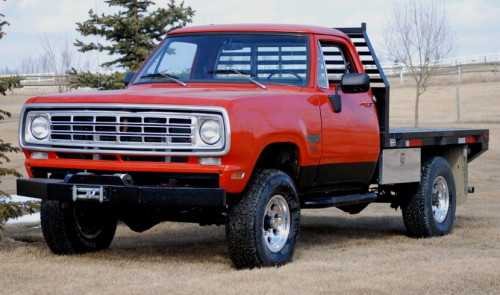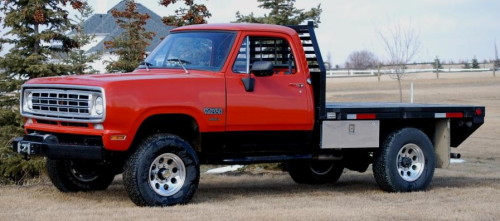 ---
Are you proud of your Dodge truck or car? Want to show it off? Please email me a pic along with a description of your vehicle and I will add it to the Gallery.




Joe Leonard 2008-04-01