---
Gallery Page 161
Justine Polvos' 1990 "Beastie"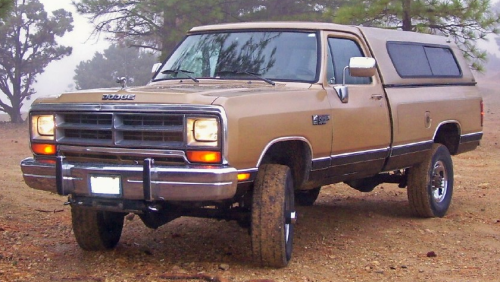 The "Beastie" is a 1990 W250 5.9L Cummins Turbo Diesel. Justine bought the truck in November 2007 with 176,000 original miles on it.

Since then she has replaced all the steering/wheel components, everything but the axles and axle housings. The engine has been turned up from the stock 150 horse to about 320 at the wheels. Justine took out the stock stereo and put in an Alpine AM/FM/CD radio.

Justine had the front cross member reinforced to keep the front end stable and the steering box from working loose off of the frame every few thousand miles. She said doing this made a big differrence in the way the truck handles and drives.

In the future Justine would like to get an after-market 4 inch straight pipe, a new set of speakers and reupholster the original seat.

You can email Justine at: nvgirltrucker@att.net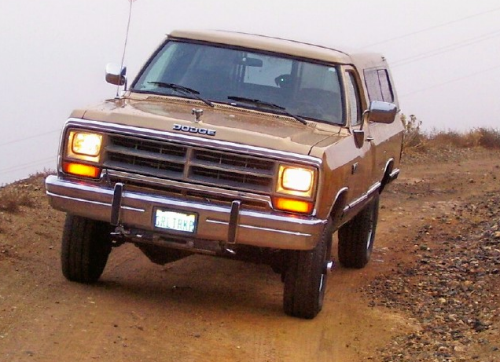 ---
Are you proud of your Dodge truck or car? Want to show it off? Please email me a pic along with a description of your vehicle and I will add it to the Gallery.




Joe Leonard 2008-12-21