---
Gallery Page 175
Osvaldo Delgado's 1980 Dodge Ram Custom 150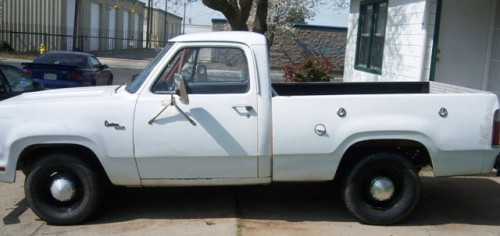 Osvaldo got his 1980 Dodge Ram Custom 150, short bed, 1/2 ton truck last year as a trade for some 35 inch tires. We think he got the better end of the deal! It has a 318 four barrel engine which is all stock now.

The truck had been sitting for 3 years. With only a complete tune up it was able to pass California smog! Amazing!

Recently, Osvaldo came across a guy on Craigslist who has an all original 1978 Dodge Power Wagon 150 1/2 ton, 318 or 360 two barrel (not sure yet), short bed, Dana 60 or 70 front and rear (he thinks), and it is a full time 4x4. Once again Osvaldo got lucky since he is getting the truck for FREE this weekend, after he pulls the transmission and transfer case out for the current owner.

Osvaldo plans to exchange some of good parts from both trucks. He will put the cab, bed, engine, and other stuff on the 1978 frame and have a nice 4x4 rig. He will then probably start off by rebuilding the 318, transmission and transfer case and make them run perfect. Later on he will work on the body work and interior if money and time permits.

Osvaldo lives in Yuba, City CA about 30 minutes from Sacramento. He really enjoys our website and says, "MOPAR OR NO CAR!" If you would like to email Osvaldo, he can be reached at: monicamonica9262@sbcglobal.net We hope Osvaldo will keep us updating on his restoration project.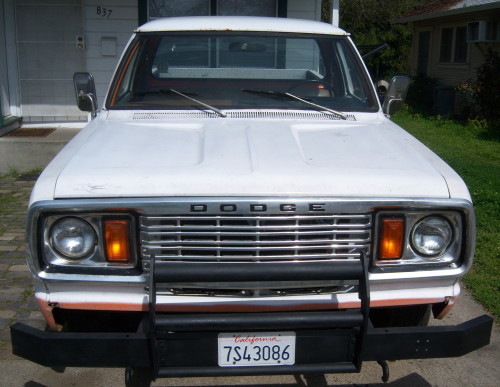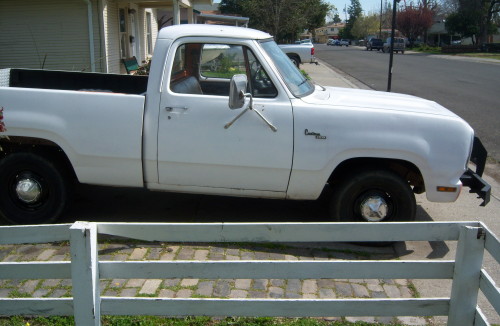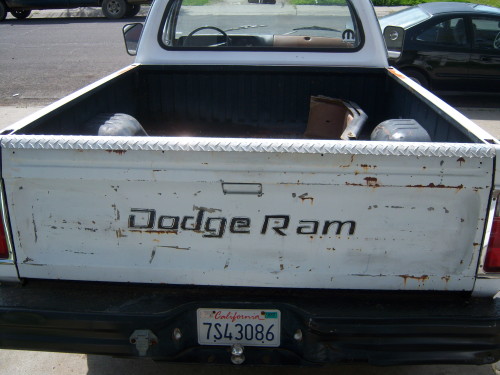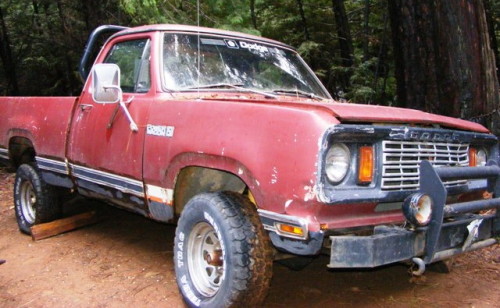 ---
Are you proud of your Dodge truck or car? Want to show it off? Please email me a pic along with a description of your vehicle and I will add it to the Gallery.




Joe Leonard 2009-03-19