---
Gallery Page 181
Tom & Laura Maxson's 1975 "Big Rig" Power Wagon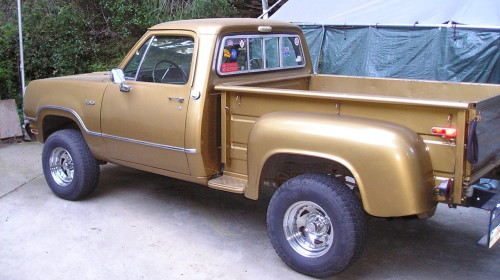 Tom and Laura bought this truck brand new from the dealer in February 1975. They have been the only owners. It has a 318 engine (second one), and an automatic transmission (third one).The truck is 4 wheel drive, and has a custom restored wooden bed (see photo below). They repainted the truck the original color several years ago. They ran into a snow pole once that dinged the front bumper. The custom channel iron rear bumper has discouraged any tailgating, so no fender benders there. Their Power Wagon has lived in California its whole life. Tom and Laura fondly referred to as the "Big Rig" when the kids were little. They are slowly but surely sprucing it up.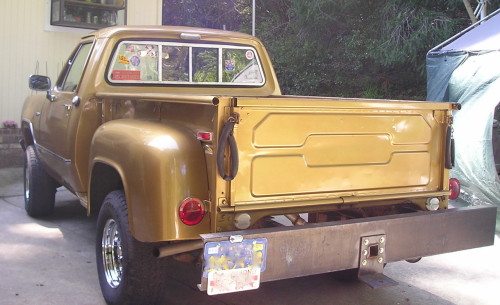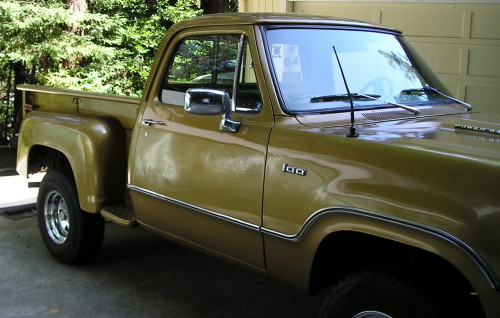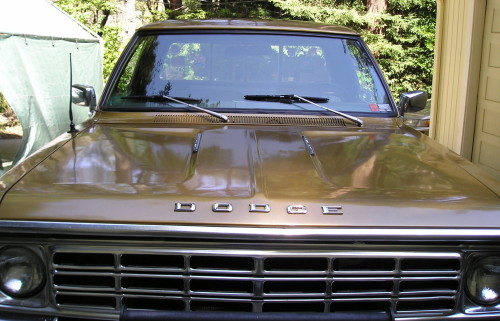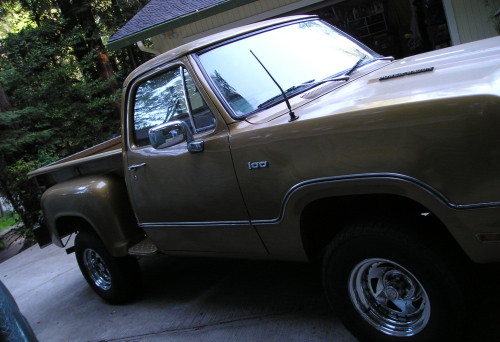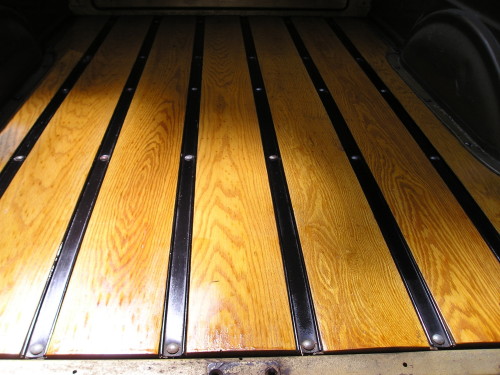 If you have any questions or comments, Tom and Laura can be contacted at: maxt49@aol.com
---
Are you proud of your Dodge truck or car? Want to show it off? Please email me a pic along with a description of your vehicle and I will add it to the Gallery.




Joe Leonard 2009-03-19