---
Gallery Page 185
Alex Caraveo's 1975 Dodge Ramcharger SE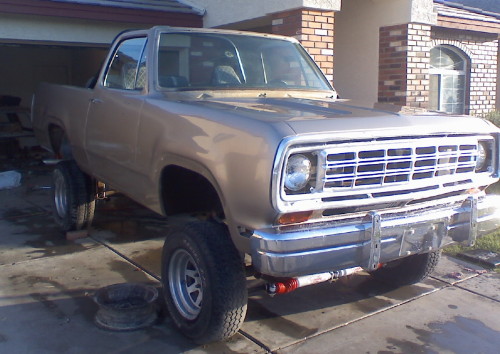 Alex Caraveo's 1975 Ramcharger SE was previously owned by his father in-law. The truck was parked for 12 years before his father-in-law decided to pull out the engine and tranny and have them rebuilt. The truck now has a rebuilt 360 with 0 miles. While working on it, his father in-law decided he didn't think the truck was worth fixing so he gave up on the truck. The truck sat for 6 months when he asked Alex if he would like to have the RC for free! If so, Alex needed to get it out of his yard ASAP, so he did!.

Alex took it home and poured gasoline in the tank and played with it a couple days and got it to fire up. The engine sounds great. Soon after Alex stripped down the body to bare metal and corrected all the previous flawed body work and repainted the truck himself. He also stripped the inside and sprayed the truck with sound deadener. Alex added bedliner spray throughout the truck. After he completed this task he purchased a 6" lift and installed it, which took several days due to wrong parts and waiting for the correct parts to arrive. After the lift Alex contacted a family member who has his own tire business and he gave him a great deal on wheels.

Alex then took it for a little spin to his father in-law's house. His father-in-law's JAW DROPPED when he saw his old truck. The total amount of time spent working on the truck was about 2 months in spare time and weekends. $$ invested about $3800 total. Currently Alex is having all the emblems, trim and front grille polished.


Before Restoration Pictures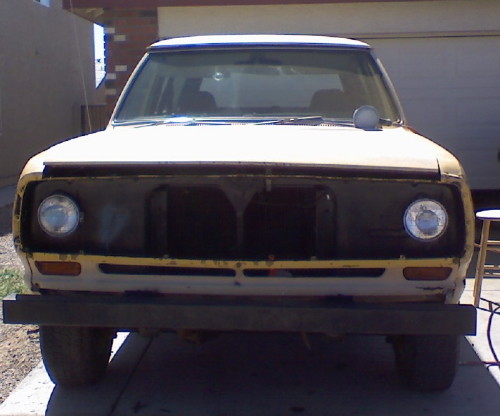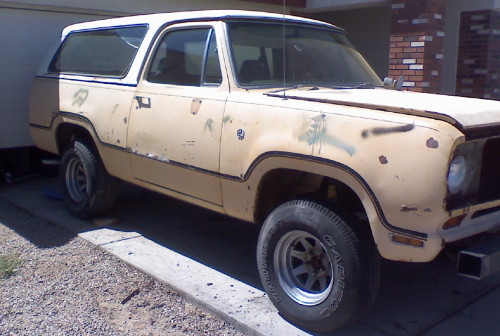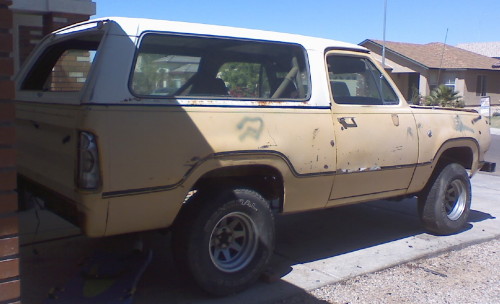 During Restoration Pictures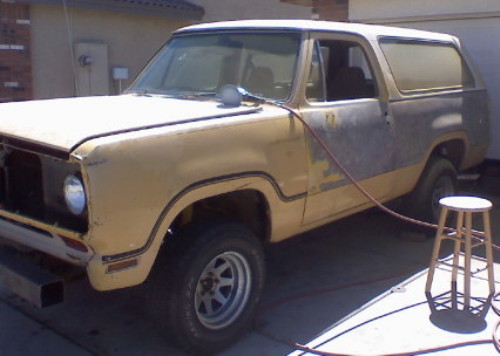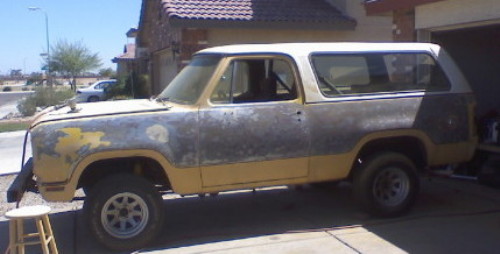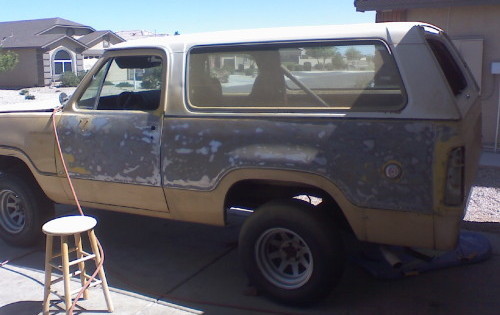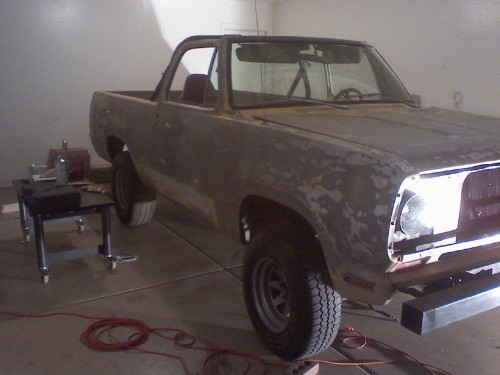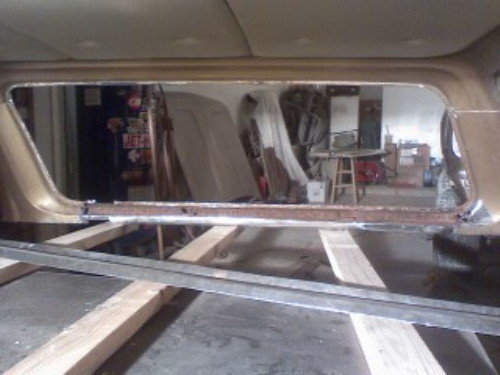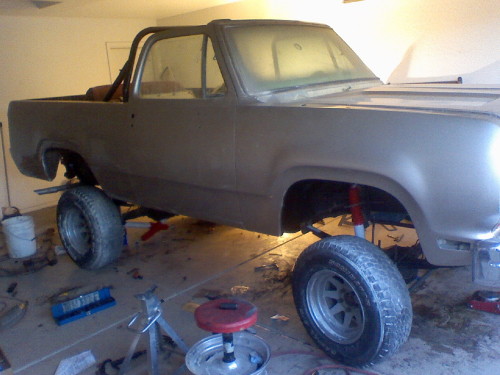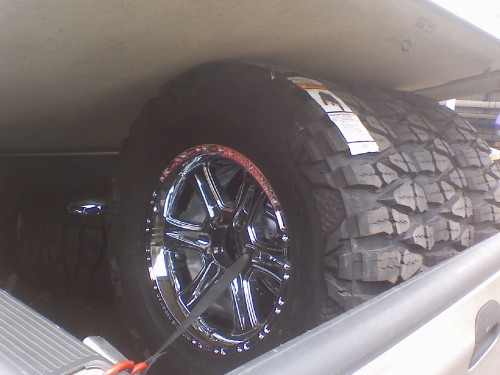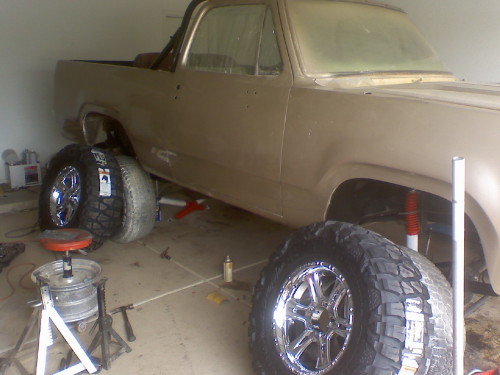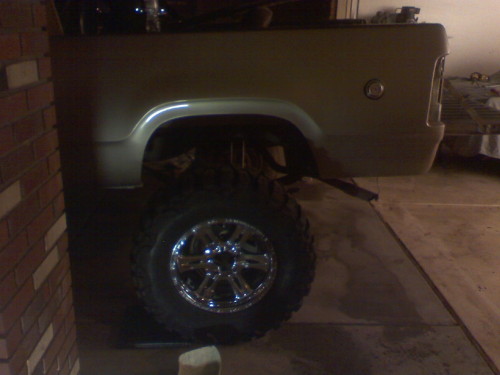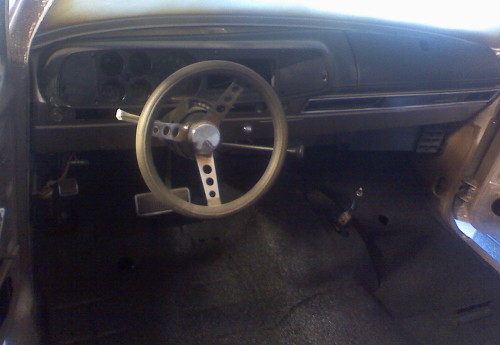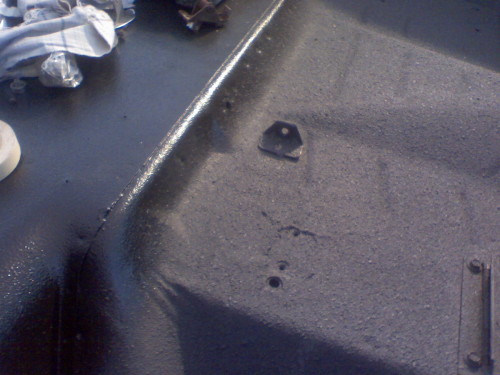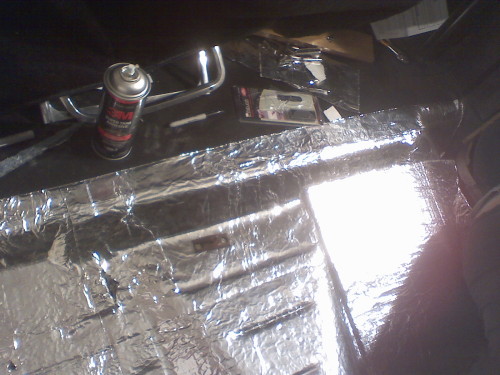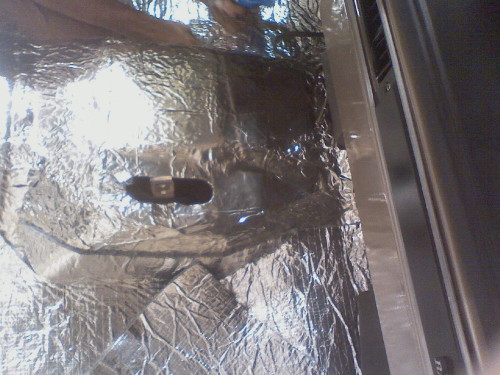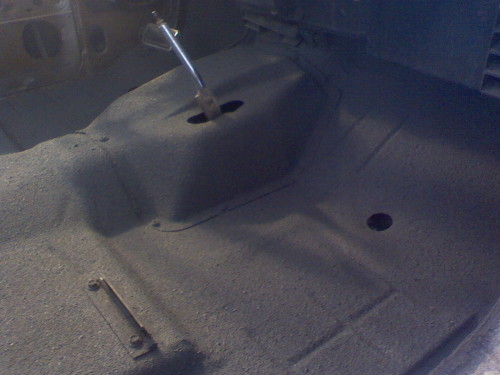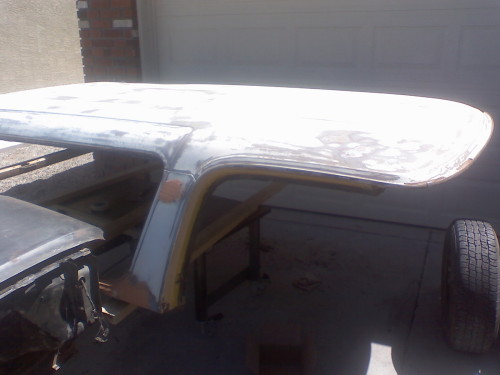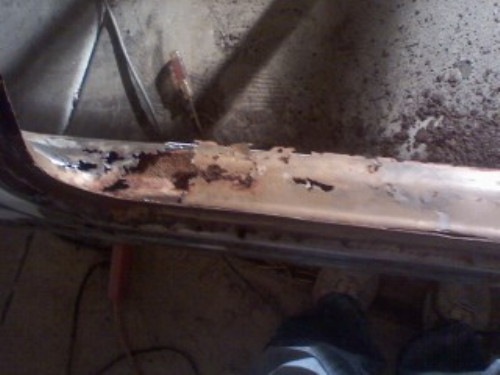 After Restoration Pictures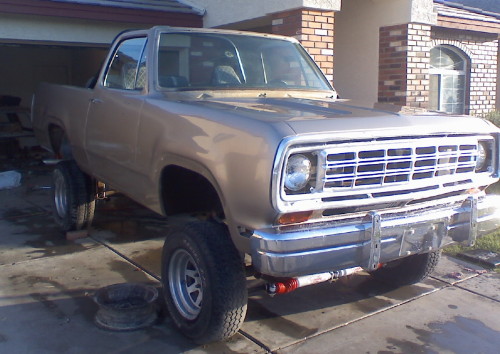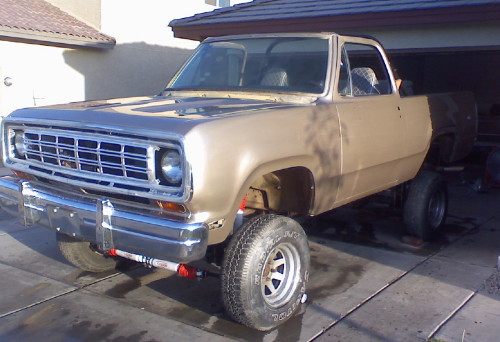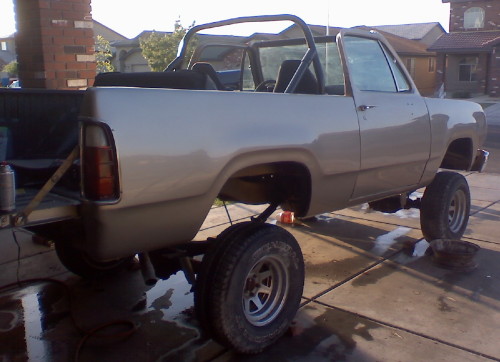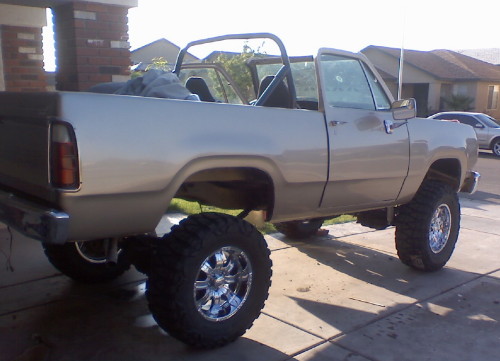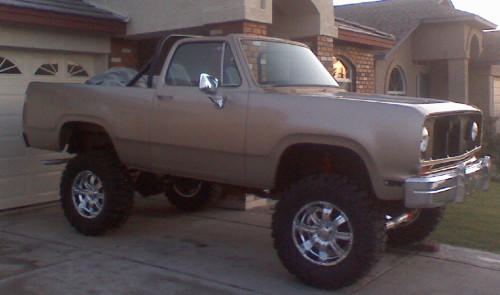 To learn more about Alex's Ramcharger SE you can email him at: aexcaraveo@yahoo.com


---
Are you proud of your Dodge truck or car? Want to show it off? Please email me a pic along with a description of your vehicle and I will add it to the Gallery.




Joe Leonard 2009-06-26