---
Gallery Page 190
John's "Spirit of 76" Truck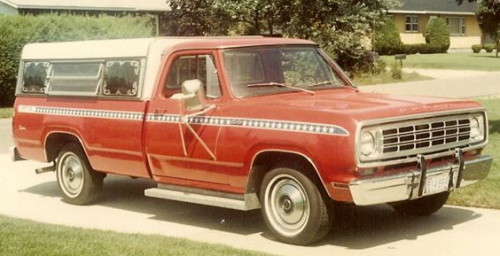 John owned this all original "Spirit of 76" Dodge truck for about 3 years back in the late 70's and early 80's. He and his wife used to pull an 18' camper and he used it as his daily driver back and forth to work. It had a 318 V-8 in it and a three speed on the column. It was rather a plain Jane for options other than the paint and stripping. John added the topper, running boards and a tach since it had a manual transmission.

John had to sell the truck but wishes now he would have kept it. It was a "real looker" and he got several offers to buy it while he owned it. He has been looking on and off for several years for another one but so far nothing with the same paint scheme. He has seen white ones with the the star stripe but never another red one.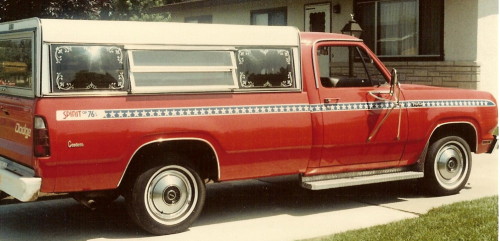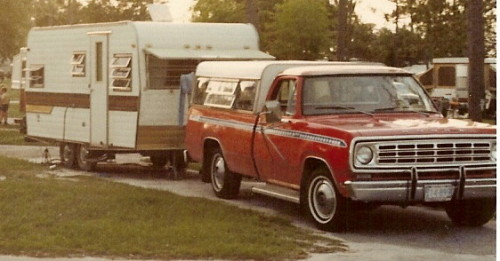 John and Mopar Truck Parts would like to know more about this special "Spirit of 76" truck...if you can help please contact John at: johnt91024@charter.net or Mopar Truck Parts at: info@MoparTruckParts.com


---
Are you proud of your Dodge truck or car? Want to show it off? Please email me a pic along with a description of your vehicle and I will add it to the Gallery.




Joe Leonard 2009-03-19