---
Gallery Page 193
Tom's 1977 D200 Dodge Truck and 1976 W200 Dodge Army Truck in Austria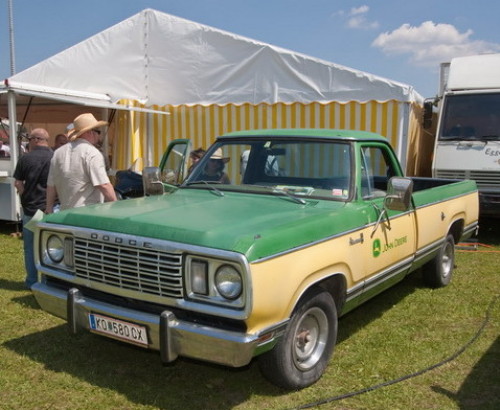 Tom bought this 1977 D200 Adventurer Dodge truck last year in Virgina and had it imported to Austria. The truck is in good condition and Tom plans to restore it next year. The paint originally was black and yellow, but the previous owner was a John Deere fan and painted it in the 80s green and yellow.



The truck sat for a couple of years before Tom bought it. It has a 318 with air conditioning.




UPDATE: Tom sold his John Deer truck...but it is still in Austria.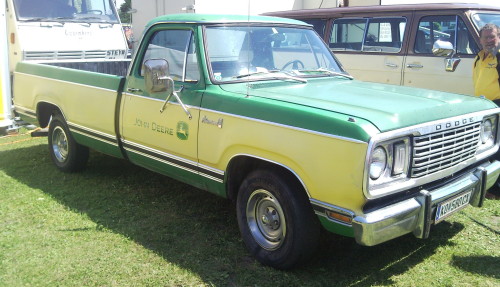 Tom also has a 1976 W200 Army truck. It has a new 318 CUI engine with 250 HP. Plans are to change from manual steering to power steering and to lift the truck in the weeks ahead.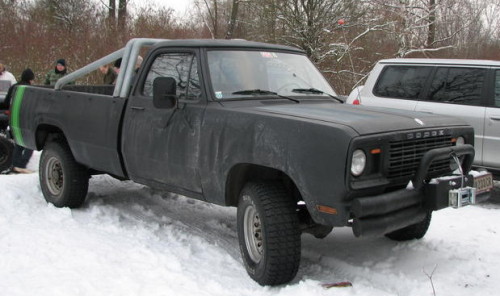 To learn more about Tom's 1976 or 1977 Dodge trucks in Austria, he can be reached at: Thomas.Six@polizei.gv.at



UPDATE: Below are pictures Tom sent us of his 1976 M880 W200 which has 35 inch wheels, 3" bodylift, winch bumper and some other goodies. It also has a 318 Magnum engine.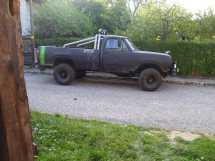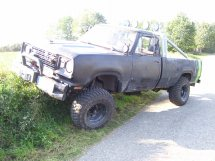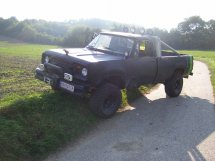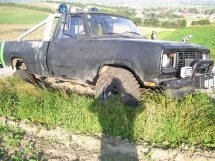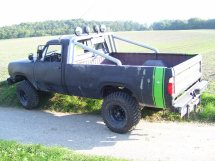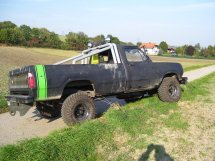 ---
Are you proud of your Dodge truck or car? Want to show it off? Please email me a pic along with a description of your vehicle and I will add it to the Gallery.




Joe Leonard 2010-09-27