---
Gallery Page 194
Frank Gregory's 1972 318 Dodge Truck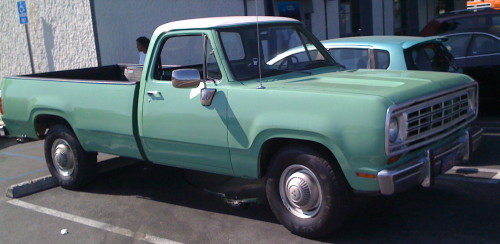 After Restoration Picture
Frank Gregory lives in Hollywood, CA. He bought this 318 4 speed stick shift D200 about 9 months ago, mainly for nostaligia reasons, because he used to own a 1990 V6 auto Ram in New York. This one was basically mechanically sound, but missing most of its dash, and the body and bed were very beat up.

Frank returned his 318 to its original factory color (with a slight change where the white roof color ends), found and re-installed the factory dash, instruments, tail gate, armrests, steel interior door panels, radio, seat belts, floor matting, hubcaps, washer bottle, and upgraded to factory power steering, a Posi traction 3.55 Dana 70 rear axle, headers, 4bbl, street cam, and high flow exhaust.

Frank has a very low mileage 440 he may drop in it. He still wants to gear it up further, and put in the correct front grill.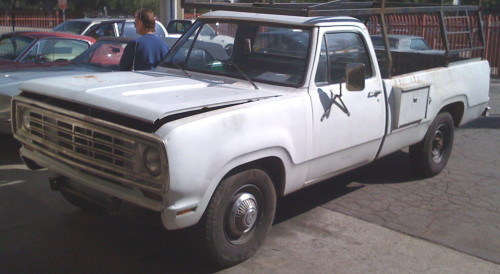 Before Restoration Picture
To learn more about Franks's 1972 318 Dodge truck you can email him at: thestranger@thestranger.co.uk


---
Are you proud of your Dodge truck or car? Want to show it off? Please email me a pic along with a description of your vehicle and I will add it to the Gallery.




Joe Leonard 2009-09-22