---
Gallery Page 206
Andrew Petty's 1979 Macho Power Wagon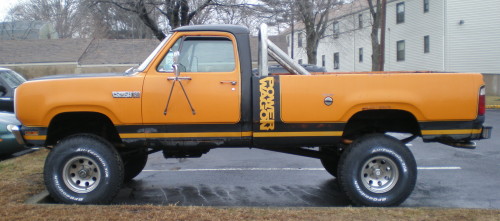 Andrew's 1979 Macho Power Wagon has a 360 automatic with factory air and the gauge package. It has a 6" super lift kit and 35" B.F. Goodrich all terrain radials. It also has bucket seats and a custom exhaust to the rear bumper. The truck has 1980 differentials with a Sure Grip in the rear.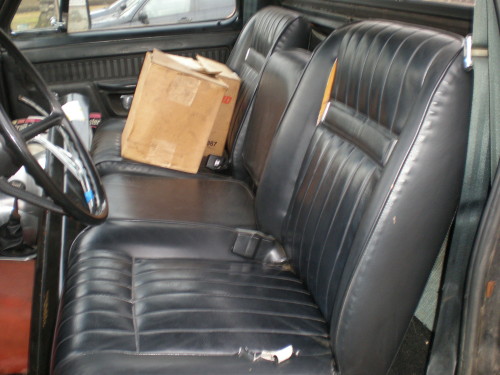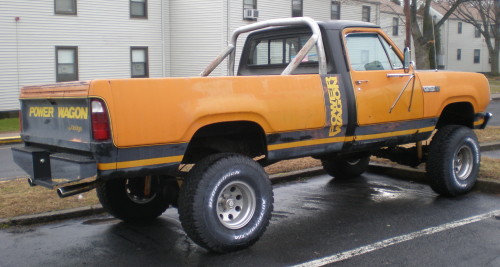 Andrew also owns a 1977 M880 that has 6000 original miles. It is rust free. It was on a Army base in the Carolinas. It had a pump body on it. The bed that is on the truck came off a 79. It was in storage in a barn since being removed from the truck when it was new. The original owner put a utility body on truck and stored the original bed in his barn. There is not a dent on it inside or out. It is the cleanest original bed Andrew has ever seen. This truck has a 5" lift with manual steering. Andrew bought this truck for the cab and bed for his 1979 Macho Power Wagon. He is looking for an original Red Express air cleaner with the hoses. If anyone knows of a nice one please email Andrew.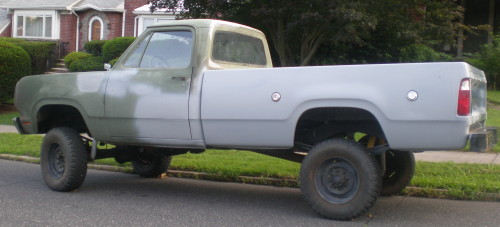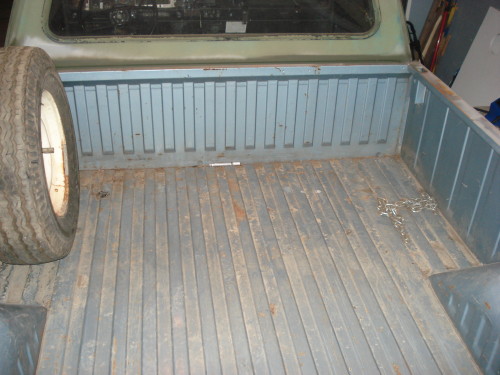 To learn more about Andrew's Macho Power Wagon or his 1977 M880 you can email him at: petty1221@comcast.net
---
Are you proud of your Dodge truck or car? Want to show it off? Please email me a pic along with a description of your vehicle and I will add it to the Gallery.




Joe Leonard 2009-12-31