---
Gallery Page 207
Frederick Mead's 1975 and 1986 Dodge Trucks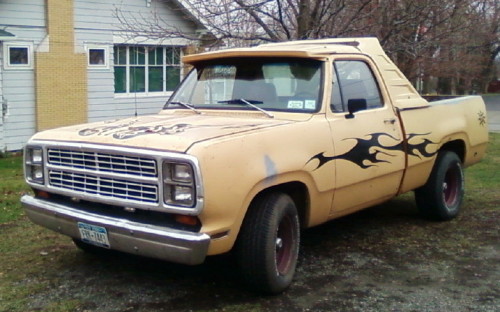 Frederick's 1975 Dodge truck has a 79 front end and it has been a small project in itself trying to figure out the wiring issues left over by a previous owner. It runs a stout 340 with an Edelbrock 600 CFM carb, and a N.O.S distributor. It has a full Posi rear-end, and a TF727 with a Hemi valve body. It's a joy to drive but he thinks it "burns your eyes" when you look at it. Plans are to paint it 73 Rallye Blue with ten spoke vectors, brown interior and an R/T stripe on the back half.

The truck in the bottom 2 pictures is Frederick's 1986 full frame off restoration. It has a 12 bolt rear-end with 3.55 gears, a 400 horse 383 with Edelbrock manifold and carb, 440 HP heads, crank, N.O.S distributor, and a TF727. It's going to be his "import and Mustang killer". When finished, it will be a beauty!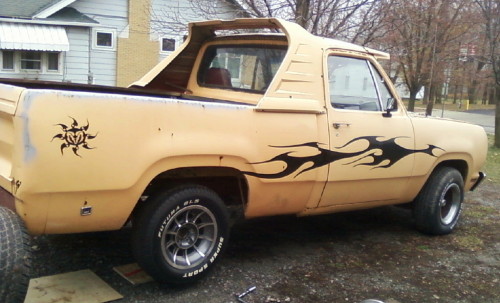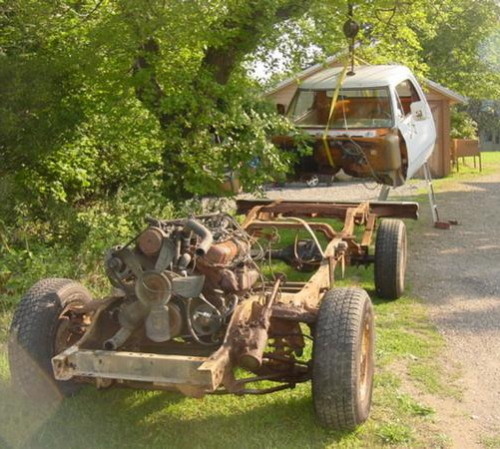 To learn more about Frederick's 1979 and/or 1986 Dodge trucks you can email him at: moparcountry6@gmail.com
---
Are you proud of your Dodge truck or car? Want to show it off? Please email me a pic along with a description of your vehicle and I will add it to the Gallery.




Joe Leonard 2010-1-2