---
Gallery Page 210
Calvin Harris' 1971 D-200 Adventurer SE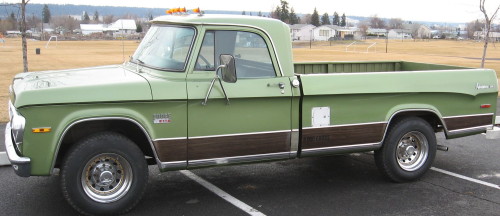 Calvin found this truck for sale in a front yard near his brother's house in Kennewick, WA in 2003 and bought it immediately due to its condition. Every other Sweptline pickup he had ever looked at had rusty floors and rockers, but this one was rust free.

Calvin had to fix a burnt valve in the engine, and it had one small dent over the right tailight. The bed had scratches on the top rail due to a canopy being put on and off over the years. Calvin fixed the dent and had the bed only repainted, the rest of the truck is original paint as far as he knows. It has the really rare door map pocket option and a lot of chrome on the drip rails and other places that most did not. He replaced the seat upholstry and carpet, windshield and gasket.

Calvin recently discovered a badly worn draglink that is causing the steering to be a little sloppy. He hopes to fix that this summer and possibly put on a stock set of wheels and hubcaps. Other than that, he would like to keep it pretty stock. He did add an electronic ignition and had the powersteering hose system completely rebuilt due to some bad leaks when he first bought it. The power assist power steering works great on it now.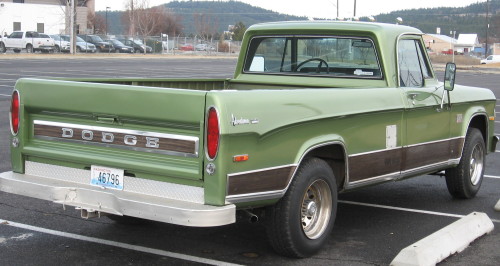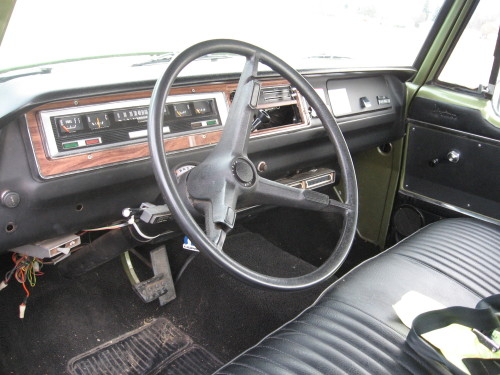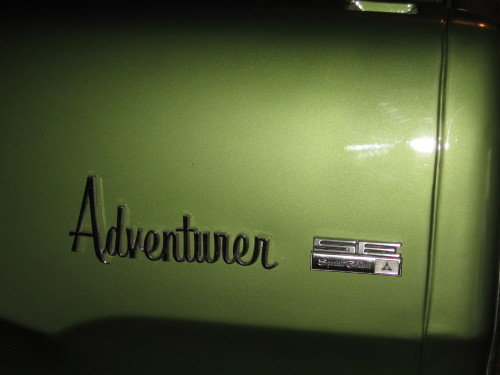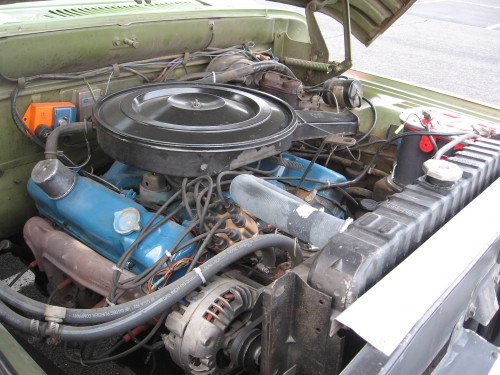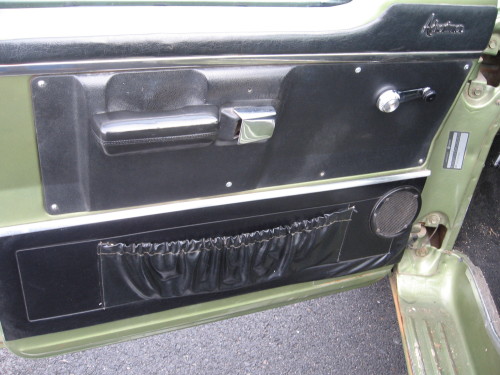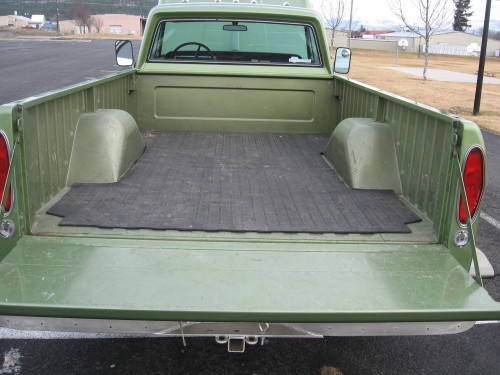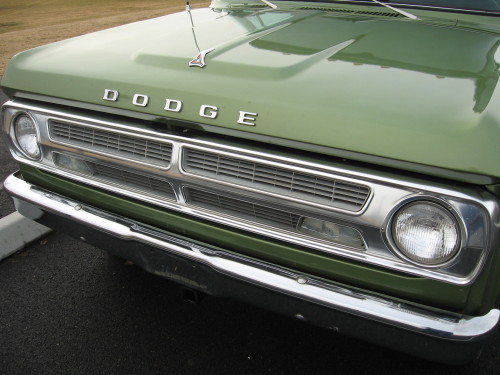 To learn more about Calvins's 1971 D-200 truck you can email him at: cal7374@aol.com
---
Are you proud of your Dodge truck or car? Want to show it off? Please email me a pic along with a description of your vehicle and I will add it to the Gallery.




Joe Leonard 2010-02-03