---
Gallery Page 212
Mike McCrohan's 1978 W150 Dodge Truck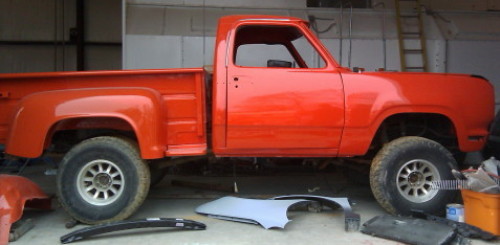 Mike bought his truck from the original owner in New Mexico. It is a 1978 W-150 with about 89,000 miles on it. He was going to do the mechanical updates first, but when he brought it back to Texas the sun baked paint started to surface rust, so painting the truck came first. Mike decided to go with a modern HEMI orange with a black accent on the hood. It's not an original color for his truck, but he feels since he is going to drop enough money into this truck that he would have been able to buy a new one, he is making it all his and just the way he wants it. Mike's buddy is doing most of the body work and paint, but Mike will help some or as his buddy puts it, "get in the way". Mike wants some ownership of the work, even if it is very little.



Next, Mike plans to change the axles out and work on the engine and then the interior.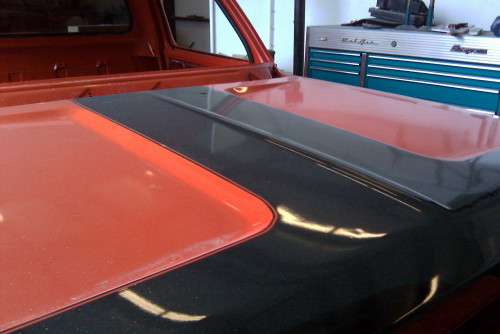 To learn more about Mike's 1978 W150 Dodge truck you can email him at: mikemccrohan@yahoo.com
---
Are you proud of your Dodge truck or car? Want to show it off? Please email me a pic along with a description of your vehicle and I will add it to the Gallery.




Joe Leonard 2010-02-05