---
Gallery Page 215
Russell Garza's 1973 D200 Dodge Truck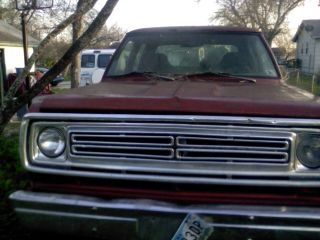 Russell bought his 1973 D200 Dodge truck from a friend for only $350. He plans to fully restore it. So far he has put on mags with 35 x 12.50 R18 tires. He also put in a couple of u-joints.

The floor is rusting out so he plans on replacing it with diamond plate steel. Russell plans on taking a couple of years to fully restore his Dodge 1973 truck, and promises to send pics of his progress.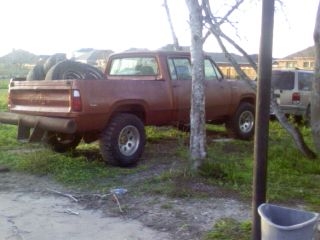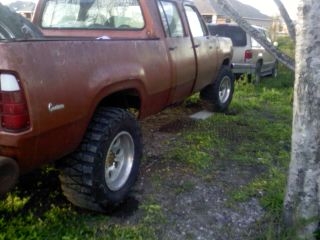 To learn more about Russell's 1973 Dodge truck, or if you have any restoration tips please email Russell at: rrgarcia_1999@yahoo.com


---
Are you proud of your Dodge truck or car? Want to show it off? Please email me a pic along with a description of your vehicle and I will add it to the Gallery.




Joe Leonard 2010-03-07