---
Gallery Page 216
Jared and Ivan Carmo's 1990 Rod Hall #18 Dodge Truck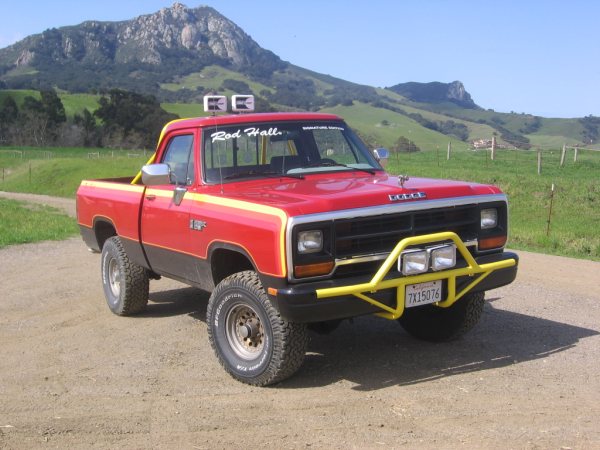 Jared was 17 years old and in his last year of high school when he decided to search for a truck for his 18th birthday. He grew up with Dodge trucks on his family's dairy farm and he liked the way the Dodge trucks looked and sounded (The diesels in particular). Jared browsed the internet for trucks and printed out 4 or 5 pictures online, including one Rod Hall truck and the rest diesel trucks. He showed his brother Ivan the pictures and when Ivan saw the Rod Hall, he recalled a magazine issue from Mopar discussing the rarity of these trucks. From then on, Jared was adamant to get his hands on a Rod Hall. That particular one he found online was not for sale after all, so he started searching for another one. Jared and his brother came across a Rod Hall truck in northern California, but the seller changed his mind overnight. Then they were informed of another Rod Hall truck (#18) in South Carolina. They had it shipped to California and have been restoring it slowly. They started with the body, since it had been hit by a mini van in the front right corner while owned by the previous owner. After that, the transmission was rebuilt (automatic 3 speed with overdrive). Then the decals were remade, the truck was painted, a new push bar was fabricated, bedliner for the bed was installed, black undercoating added, and the entire interior of the cab was reupholstered. The engine will be their next area of restoration, since the truck cannot pass smog.

Most likely, Jared and Ivan will rebuild the 318. It has been a long process, but it's their hobby and they love it.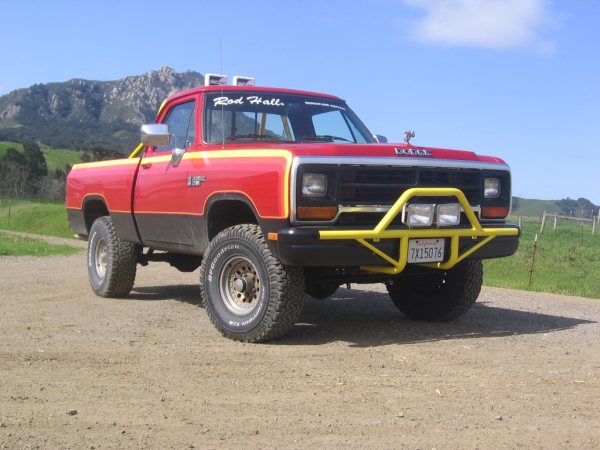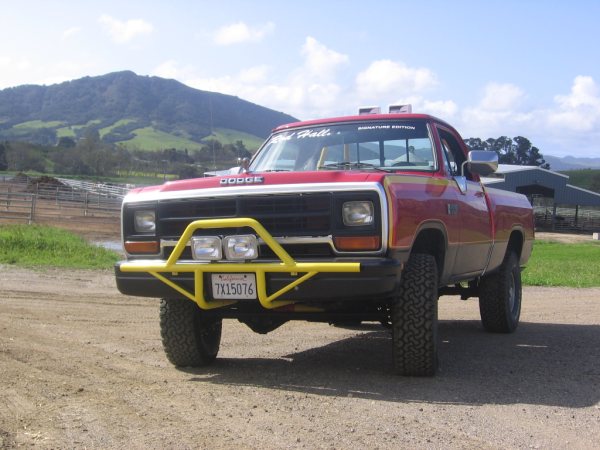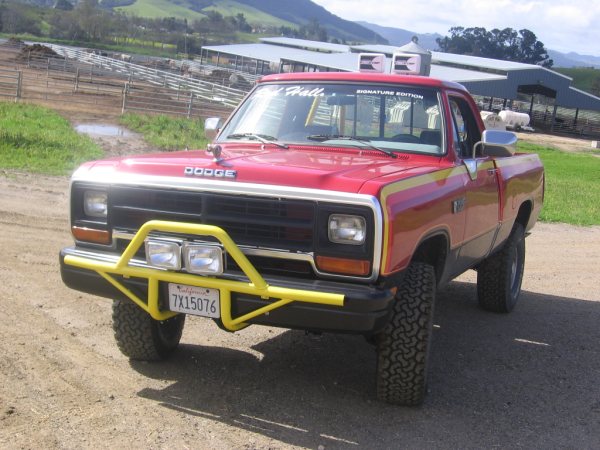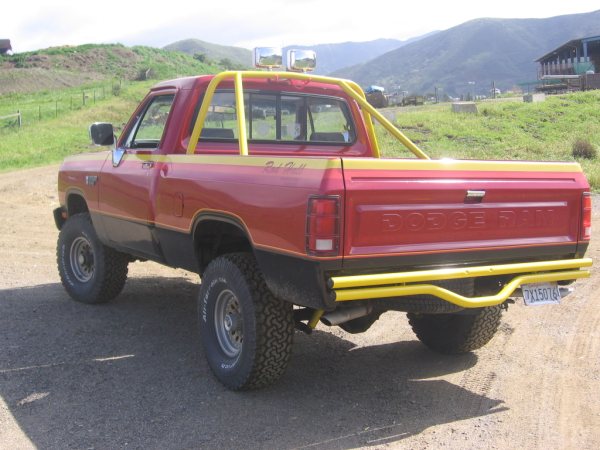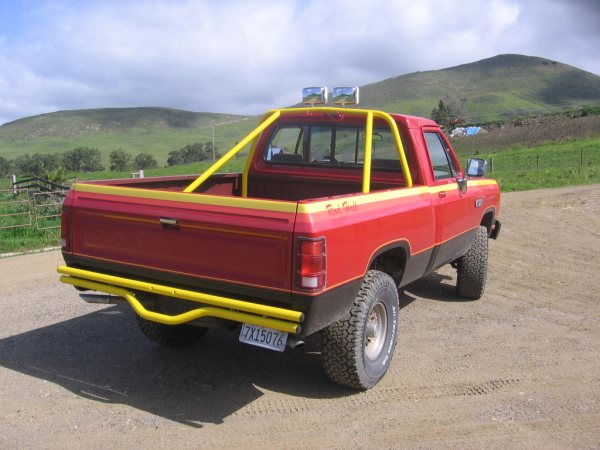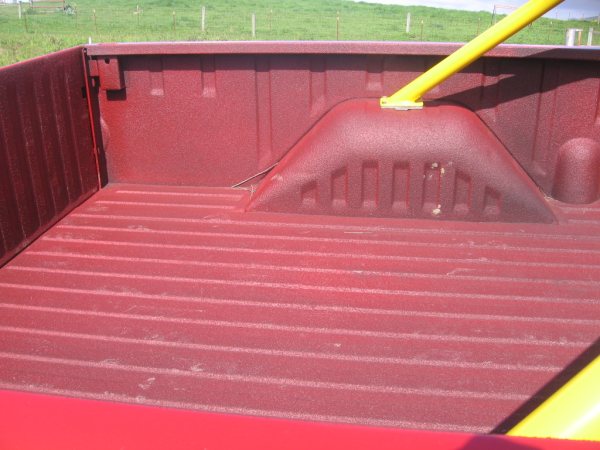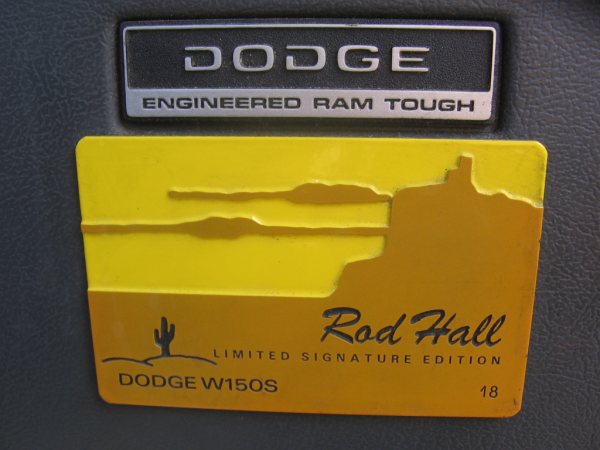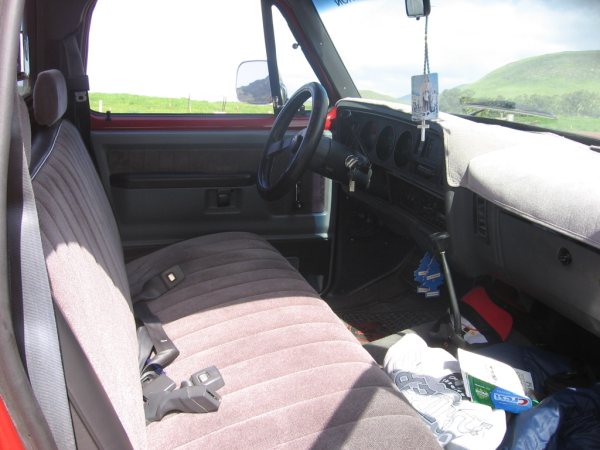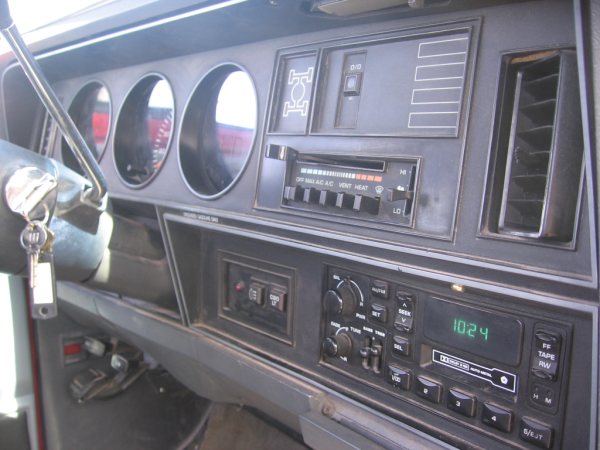 To learn more about Jared and Ivan's Rod Hall Dodge Truck, he can be reached at: jaredc_12@hotmail.com


---
Are you proud of your Dodge truck or car? Want to show it off? Please email me a pic along with a description of your vehicle and I will add it to the Gallery.




Joe Leonard 2010-03-24