---
Gallery Page 217
Brandon Wohlgemuth's "Ol' Red" 1979 D100 Custom Dodge Truck Project


Brandon bought his truck a year ago for $800 in the small town of Walters, Oklahoma. He bought it with cash, and was instantly in love. The truck is a 1979 Dodge D100 Custom Cab Step-Side. It has black leather seats, and an all original interior, complete with A/C and a heater.

When Brandon first got the truck the 318 ran good, but smoked and the transmission started to slip as soon as he pulled it into the drive way. He spent the last year restoring it, uncovering 3 layers of homemade paint, and put a little under $3000 into the truck over all. He hasn't had any problems since and recently put in a whole new interior.

The truck has manual windows and locks. On the exterior Brandon did a complete body restoration, and repainted the entire body Famillion Red. He put mahogany boards in the bed, and on the custom side. He added a new stereo, and installed a train horn under the bed that can reach about 180 Db. The truck has a 318 (rebuilt) with a 727 3-Speed tranny behind.

Brandon plans on restoring the truck to original, and doing small projects that make it personal, such as replacing all lights with LED's. He calls his truck, "Ol' Red".

Below are some before and after pictures.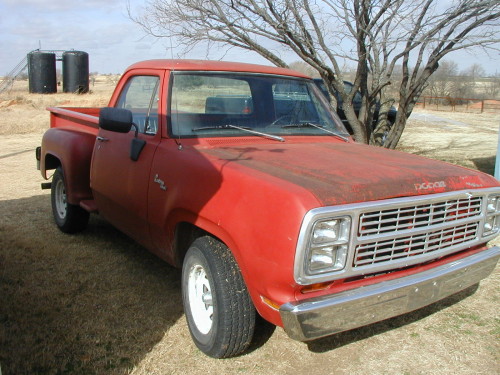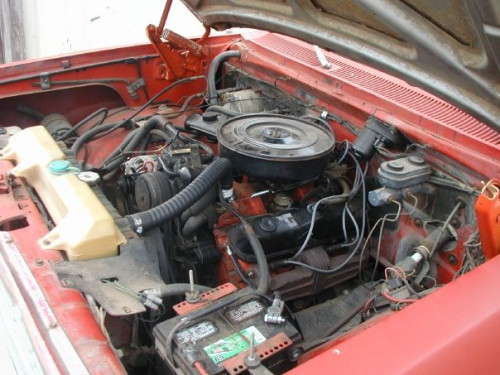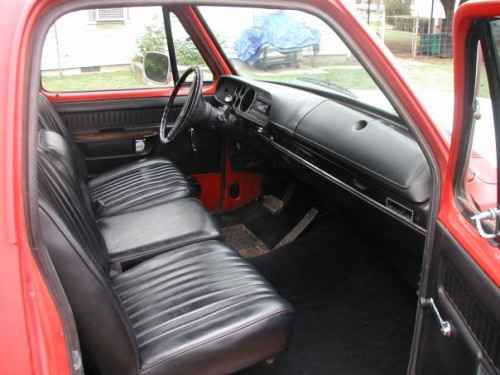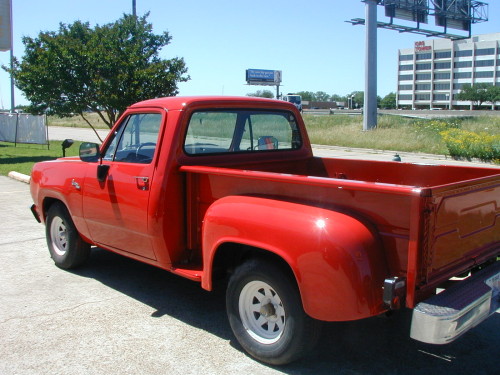 To learn more about Brandon's 1979 D100 Dodge truck you can email him at: brandonwoggy@gmail.com


---
Are you proud of your Dodge truck or car? Want to show it off? Please email me a pic along with a description of your vehicle and I will add it to the Gallery.




Joe Leonard 2010-5-29