---
Gallery Page 218
Dow's 1992 Dodge W250 Cummins Dodge Truck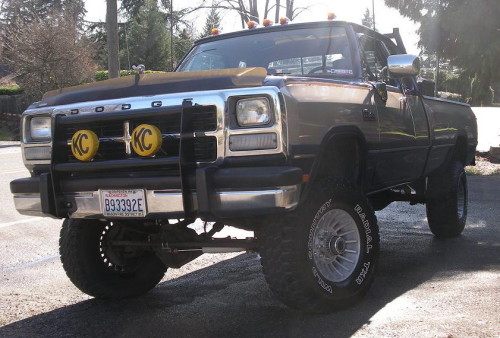 Dow bought his 1992 Dodge W250 with Cummins and 5 speed Getrag G360 5 years ago. He plans to take care of her and keep her running tip top. She's got 156,000 original miles. Dow uses her for daily driving and whatever work he needs to get done that he can use her for.

Dow had a 4 inch lift installed, and a set of Western Wheels turbine rims...with 35x12.5x16.5 tires. He installed an exhaust and boost gauge, push-bar with KC lights, and a head-ache rack. He also installed the cab roof lights and CB antennas on each mirror. The fuel pump is turned up and Dow had the KDP fixed. Dow put on a new Borgeson joint steering connector which took a lot of play out of the steering. He just had the tranny, transfer case, and rear end re-built, and a new clutch...so...she's rock solid.

About a year ago Dow had the roof and hood painted. He also installed new injectors that make an additional 60 HP. He still has the original tape deck, but he thinks he'll be needing a new one soon. This rig runs like a "raped-ape". Dow says, "As long as they have diesel, this truck will be on the road. I'll never have another."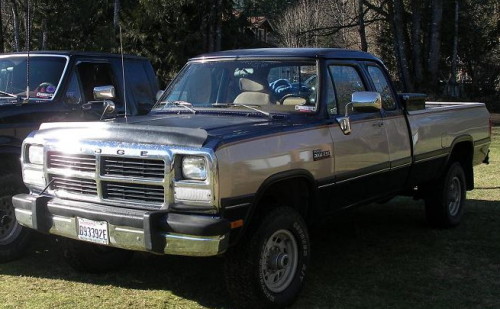 Above is the "BEFORE" restoration and paint...Below are "AFTER" pictures.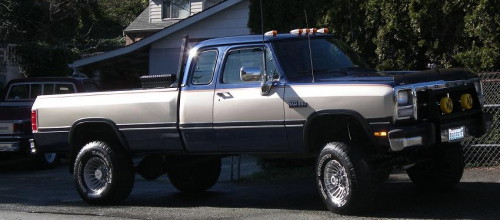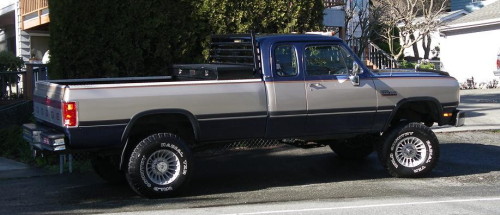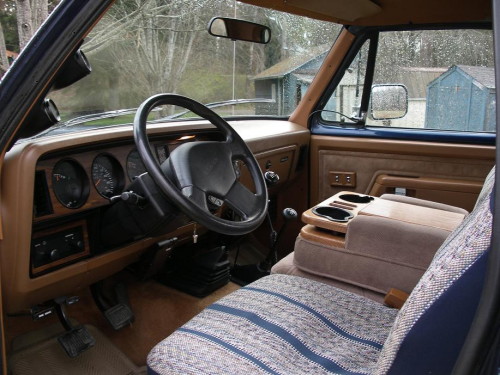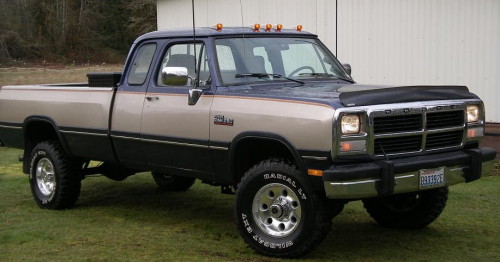 To learn more about Dow's Dodge truck you can email him at: reddouthitt@yahoo.com
---
Are you proud of your Dodge truck or car? Want to show it off? Please email me a pic along with a description of your vehicle and I will add it to the Gallery.




Joe Leonard 2010-05-31