---
Gallery Page 219
David McPherson's 1970 D200 Dodge Truck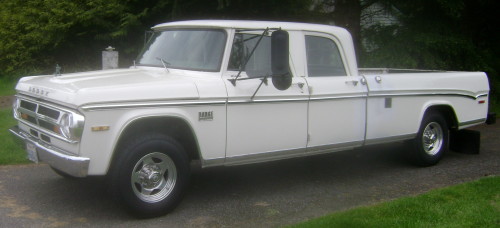 David's 1970 Dodge D200 is a Crew Cab Camper Special. Factory production #s in the mid 600's. David has owned this truck for about 13 years. Odometer reads 122000. The seats and carpet have been re-upholstered, engine and transmission rebuilt, as well as brakes. It's been retired to Friday night burger joints, garbage dump runs, and an occasional 1000 pound load.

UPDATE (August 2013): David's Camper Special doing what it does best.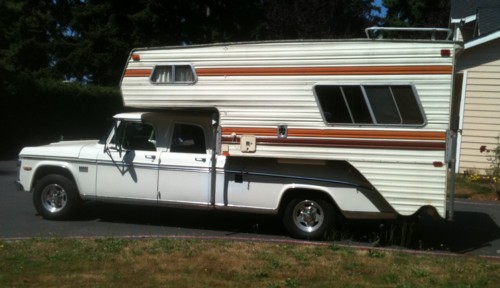 To learn more about David's 1970 D200 Dodge truck you can email him at: mobydodge70@yahoo.com
---
Are you proud of your Dodge truck or car? Want to show it off? Please email me a pic along with a description of your vehicle and I will add it to the Gallery.




Joe Leonard 2013--8-18