---
Gallery Page 229
Aaron Konen's 1983 Dodge Truck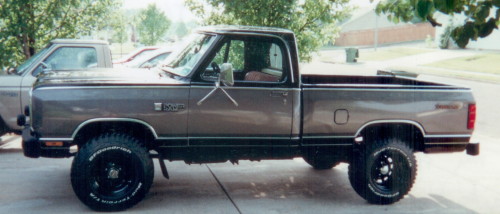 Aaron owns this 1983 Dodge Prospector. The wheels are from NTW and are black with T/A mudders from TCI Tires Inc. in Huntsville, AL. He painted the truck in his boss's shop. It has 4 coats of Grey Dark Metalic and 5 coats of black gloss.

The body work took 45 days, off and on including weekends and holidays and was done in the shop at Aaron's work. It has the Dodge Ram vinyl decals on the tailgate, new glass and a good used grille from Mopar Truck Parts.

The carpet is black, the interior is red and it has a stereo and CD player. The Prospector also has a fresh 318 engine with RV/towing cam and .030 over cylinder bore. The 318 was painted in his friend Dave's shop.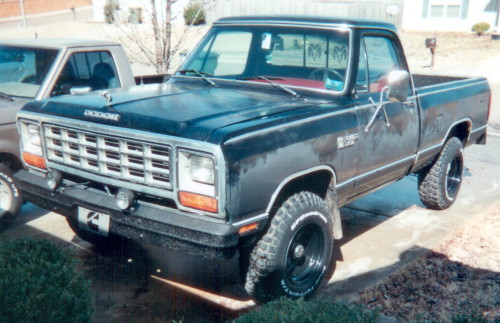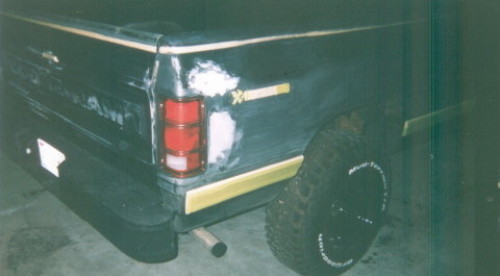 Picture above is during the right rear restoration and below is a picture of after the restoration.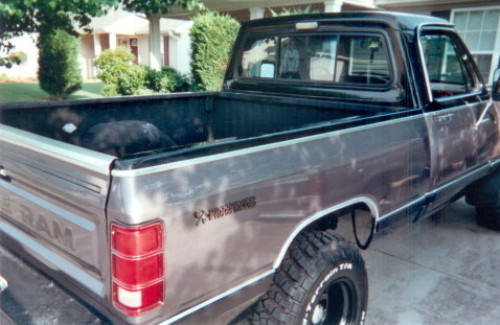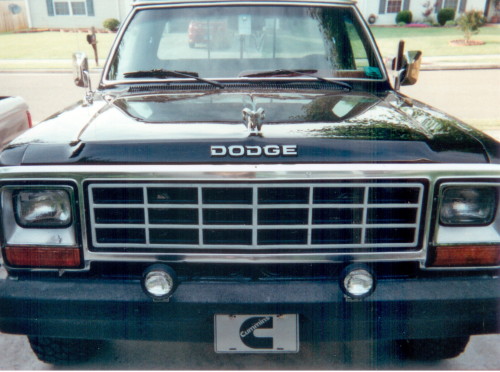 To learn more about Aaron's 1983 Prospector Dodge truck you can email him at: aaron.konen@signatureflight.com
---
Are you proud of your Dodge truck or car? Want to show it off? Please email me a pic along with a description of your vehicle and I will add it to the Gallery.




Joe Leonard 2010-09-13