---
Gallery Page 233
Bob Safgren's 1976 Viking Special and Several Other Vehicles in His Collection
1976 Viking Special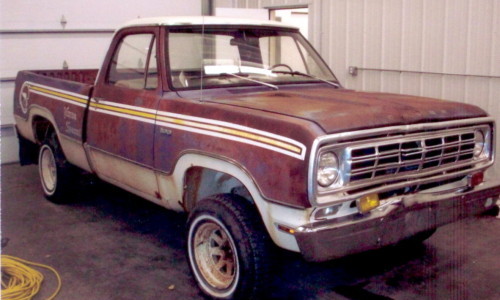 Plum Crazy paint over white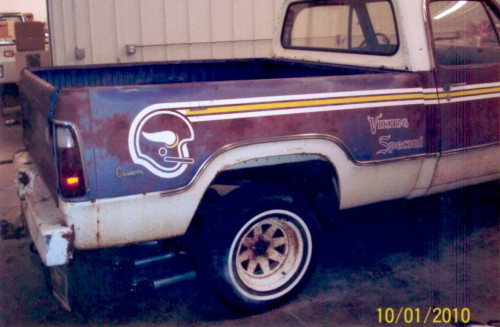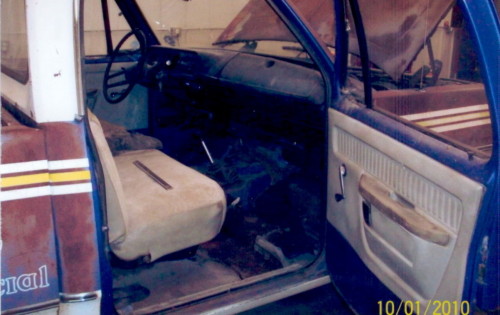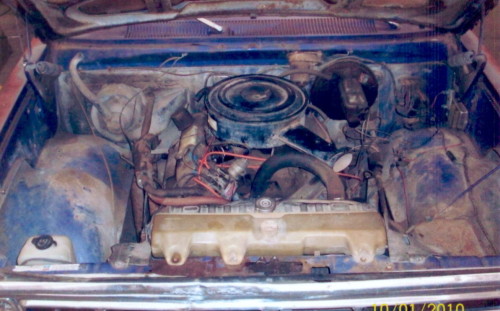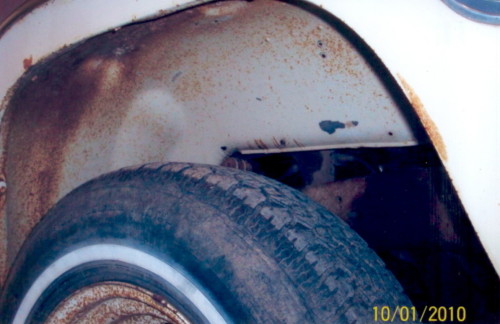 White wheel wells with plum showing under chipped off spot
1979 Centurion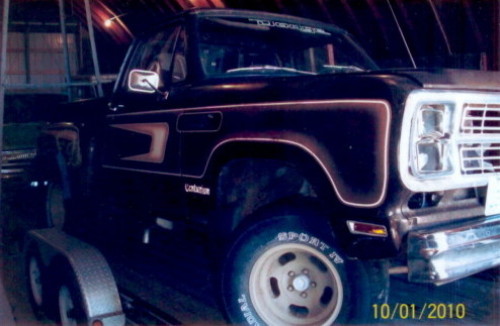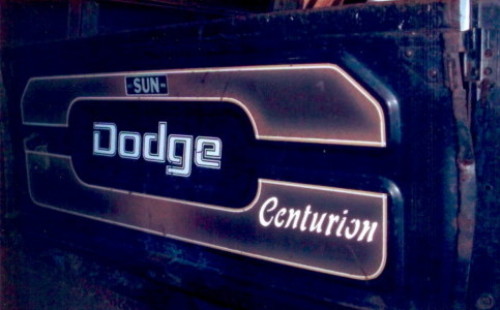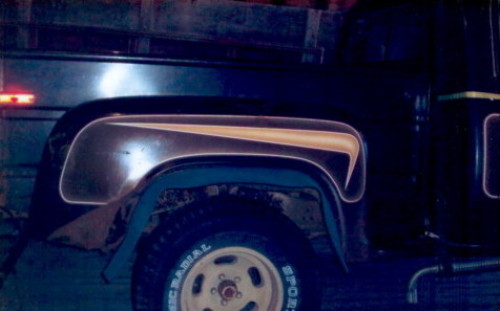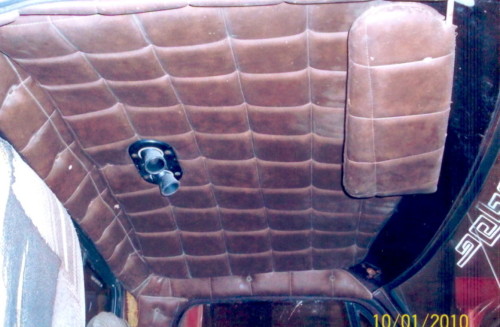 79 Centurion with custom interior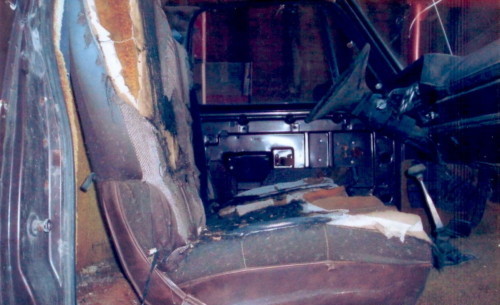 1978 Macho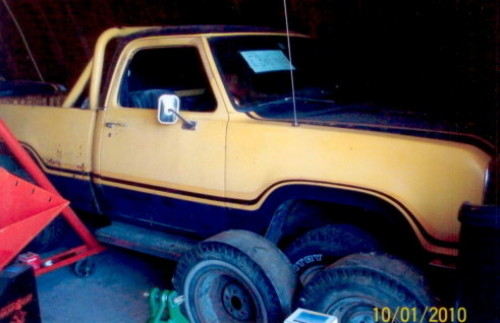 1979 Macho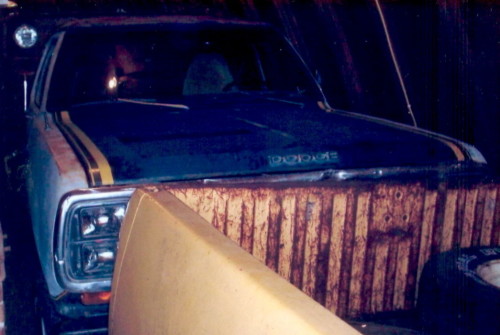 1947 Power Wagon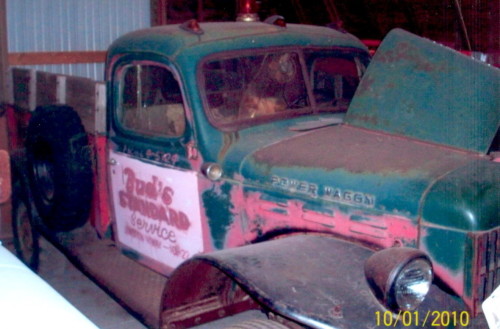 1971 Mercury Cyclone, 1977 Macho, 1978 Lil Red Express and 1982 Power Wagon Ram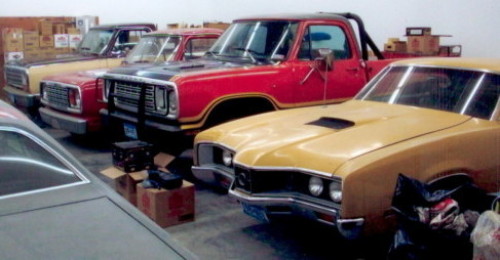 1971 Mercury Cyclone with 77K Miles, 1977 Macho with original paint except rollbar, 440 original, 59K Miles, 1978 Lil Red Express with 51K Miles, all original, and 1982 Power Wagon Ram 360, automatic with a short box
1974 Road Runner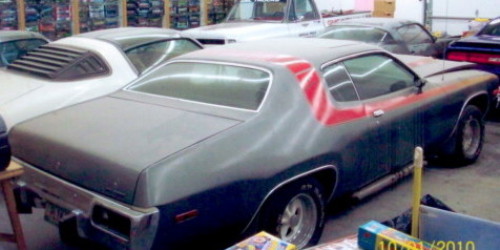 Road Runner has factory sunroof, custom painted stripe, 41K miles
2010 Challenger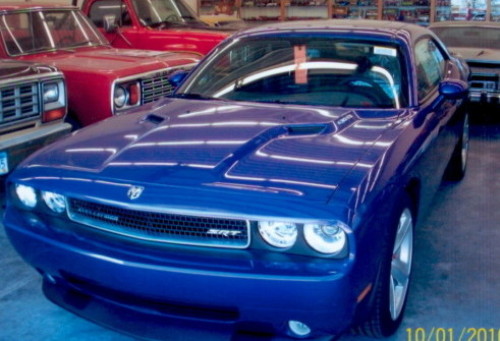 2010 Challenger, Plum Crazy Pearl coat. Bought it March 15, 2010 in Lincoln, Nebraska. Drove it off the show room floor, trailered it home, backed it off the trailer into this spot. It has only 2 miles on it.
1980 Trans Am and 1979 Trans Am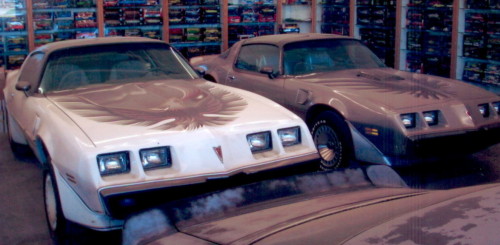 1980 Trans Am (white) Indy Pace Car, 301 Turbo and 53K miles. 1979 Tenth Anniversary (silver) Trans Am, 400 V8, 4 speed with 850 miles.
1980 GMC Indy Pace Truck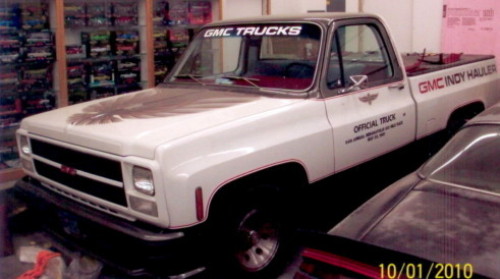 1980 GMC Indy Pace Truck is a match to the 1980 Trans Am. It is a 350, V8, automatic with 113K miles.
1974 Dart Sport Converible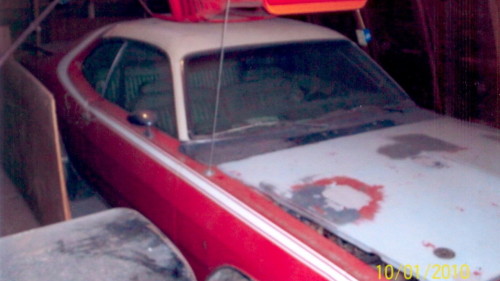 Factory sunroof, air conditioning and fold down rear seat
1968 Plymouth Fury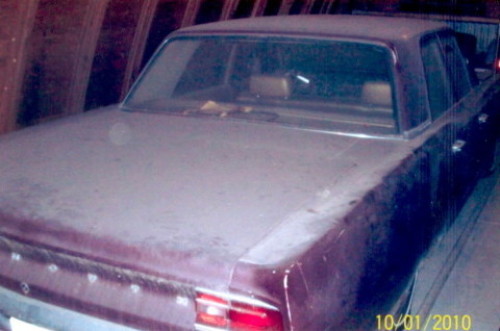 440, and retired to North Dakota
1966 Jeep Postal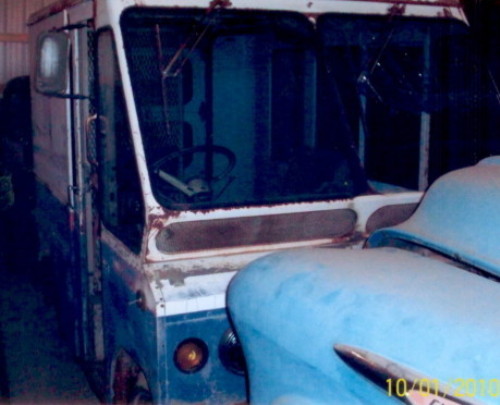 This is the only postal truck of its type that Bob has every seen so thought he should have it.

Chrysler Prototype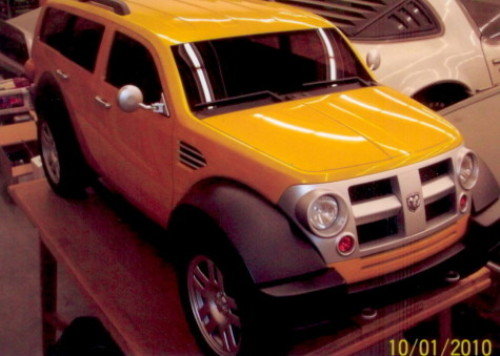 Protoype for the Dodge Nitro. It was the only one made.
To learn more about Bob's vehicles you can email him at: ras65@netzero.com
---
Are you proud of your Dodge truck or car? Want to show it off? Please email me a pic along with a description of your vehicle and I will add it to the Gallery.




Joe Leonard 2010-10-5