---
Gallery Page 243
Andy's 1985 Dodge Power Ram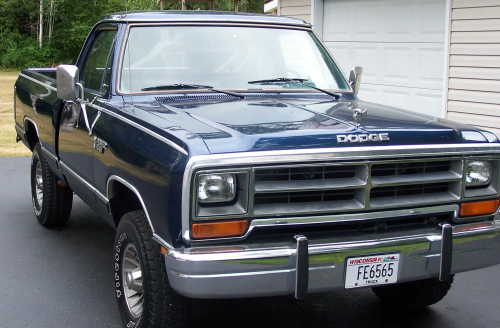 Andy lives in Northeastern Wisconsin. He owns a 1985 Dodge Power Ram. Andy says it is nothing fancy, but he really likes it. He came across it along the road and it had no rust on it (except a little surface rust and a couple of small dents). Andy considered painting it, but wasn't sure what he should do. About a year later, someone who does auto painting needed some work done on his house so he asked if Andy would be interested in swapping. Andy thought he would give it a quick 'scuff and buff'. Instead he matched the paint code and did an awesome job. Now Andy is thinking about all the other things he could do to it. For 1 thing: Don't drive it in the winter time in Wisconsin! 2nd: He had the 318 pulled and completely redone with a few extras.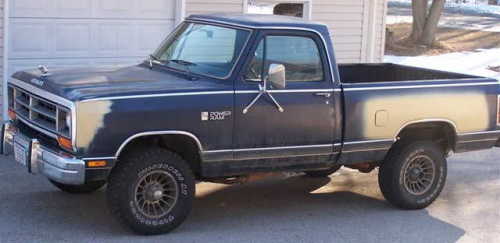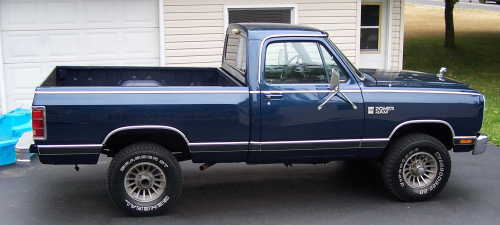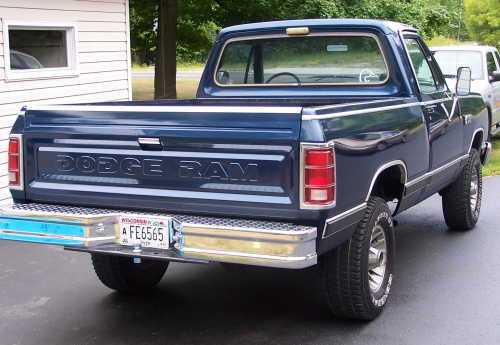 UPDATE August 2017: Andy sold his truck but gave us permission to leave his pictures on our site for everyone to enjoy.
---
Are you proud of your Dodge truck or car? Want to show it off? Please email me a pic along with a description of your vehicle and I will add it to the Gallery.




Joe Leonard 2011-04-06