---
Gallery Page 246
Donald Hickmans's 1977 D100 Dodge Truck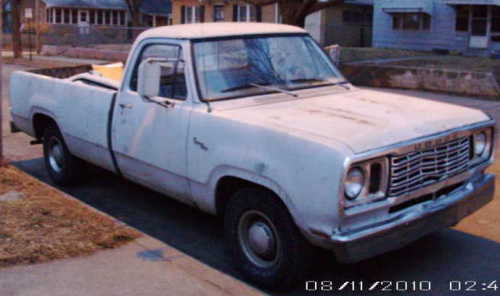 Donald owns this all original 1977 Dodge D100. It is a 225 slant 6, 3 speed on the column with 142K miles. He has had it since December 2010. So far he has replaced the left front fender, driver's door, master cylinder, tires, brakes, u-joints, windshield and alternator. It runs great and is getting 20+ mpg. Donald drives it everyday.



Donald is working on the body now. He plans to keep us updated on his restoration progress.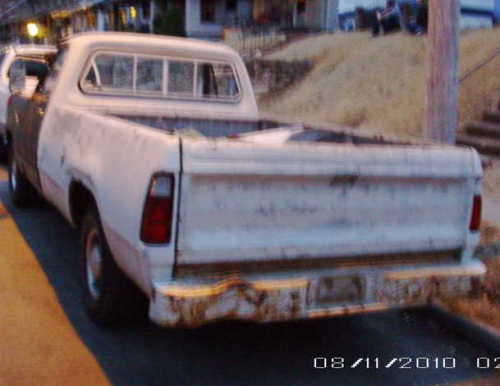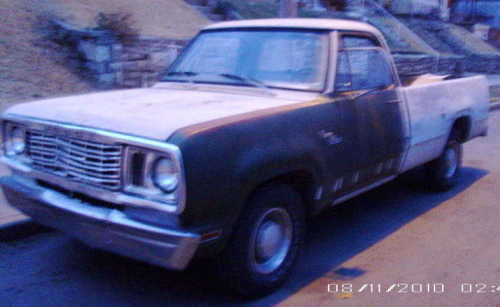 To learn more about Donald's 1977 Dodge truck you can email him at: donald.hickman@ymail.com
---
Are you proud of your Dodge truck or car? Want to show it off? Please email me a pic along with a description of your vehicle and I will add it to the Gallery.




Joe Leonard 2010-1-2