---
Gallery Page 247
Justin's 1941 and 1977 Dodge Trucks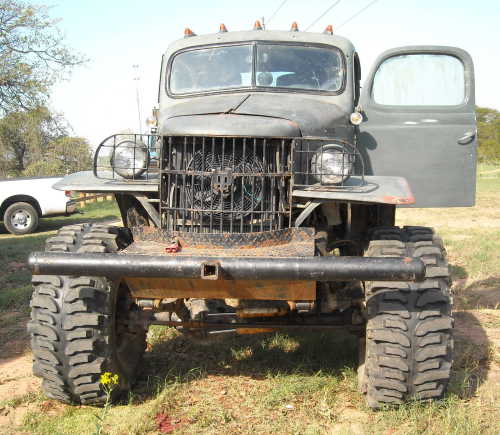 Justin's recently purchased this 1941 Dodge truck. Is has a 454 under the hood, straight exhaust, lift kit with 44 inch Super Swampers. Justin plans to restore the inside to its original condition with a few extra gadgets. He plans to use it to go Mudding. He thinks the 454 is going to make steering a problem, so he will add hydraulic steering assist eventually, plus a new paint job.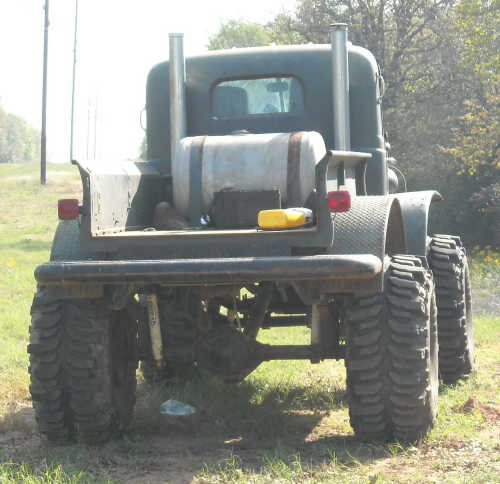 Justin bought his 1977 Power Wagon almost fully restored. It needs a few minor inside details finished. It has a 318 with a 2 barrel at the the moment. Justin plans to change to a 4 barrel intake and carb. If that isn't enough power, he plans to put in a 360. Justin has already put custom exhaust on the truck since he bought it to give it a little "rumble". He also plans to put a 4" lift on it soon.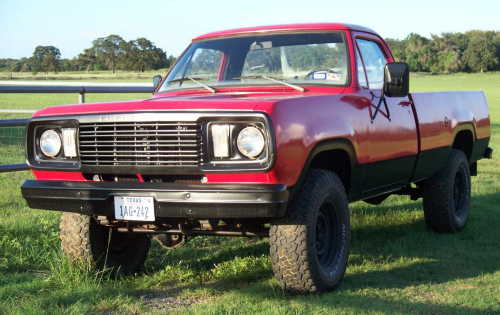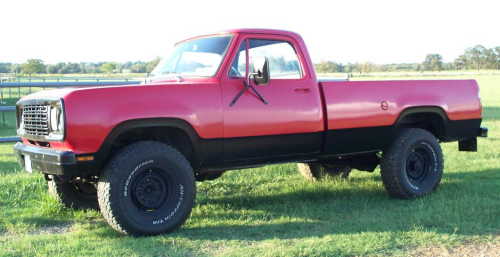 To learn more about Justin's Dodge trucks you can email him at: tw15fordtractors@yahoo.com
---
Are you proud of your Dodge truck or car? Want to show it off? Please email me a pic along with a description of your vehicle and I will add it to the Gallery.




Joe Leonard 2011-05-23