---
Gallery Page 249
Fordy Copp's 1978 "Thunderbolt" Power Wagon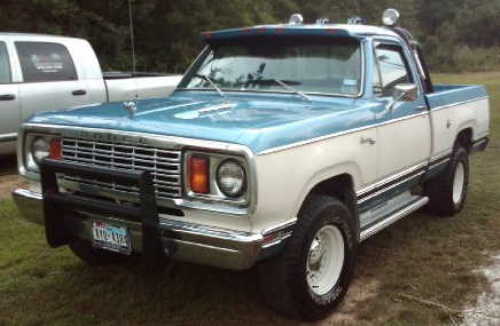 Fordy bought his Power Wagon in 1984 in Santa Cruz, California from a Dodge dealer. It had 32,000 miles on it. Because of Fordy's job he does a lot of moving. He has lived in Sacramento, then Pennsylvania, back to California, then in 2006 ended up in Texas. His truck has seen a lot of country and has two hundred and twenty five thousand miles on it with all the original running gear.

Fordy's Power Wagon is a 360, 4 barrel and still doesn't use oil and it has never been rebuilt. He has only changed the timing chain and the thermo quad. Even the transmission has never been out of this truck. Age has caught up to the carpet, so it is due to be replaced. The dash is still in great shape, just faded some on the hard plastic side.

Fordy even drag raced this truck without the front drive shaft and transfer case locked in at the Sacramento Race Way, for Handicap-Cap Night. This truck never broke down in all the years he has had it. It has pulled a 5th wheel trailer from coast to coast. They sure don't make trucks like this anymore! Fordy has had the truck repainted back in 1997 due to the blue just fading away. The truck is still as solid as it was when it was new.

Fordy removed the old bug shield that was on it forever. On the old shield was the trucks name "Thunderbolt".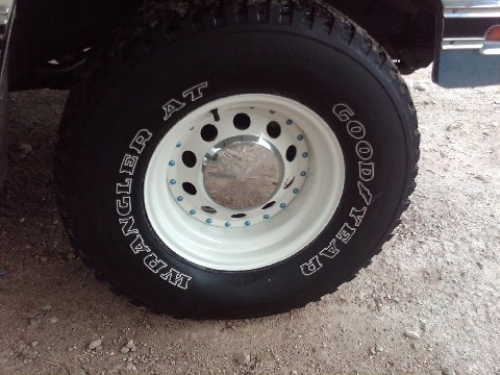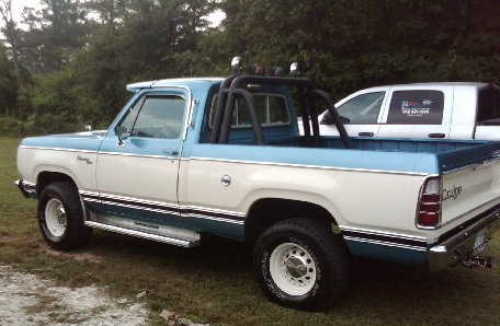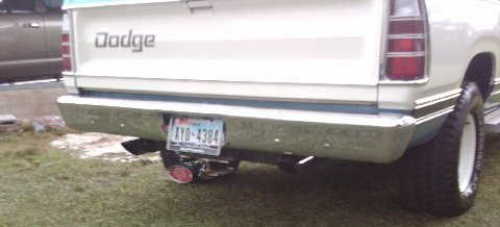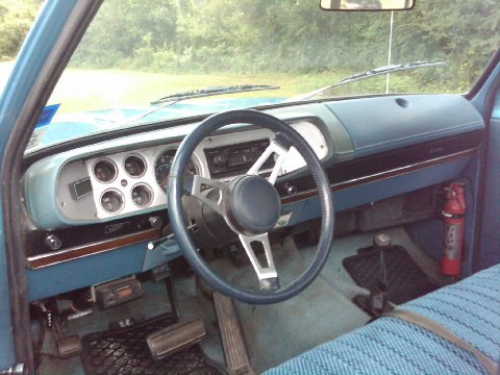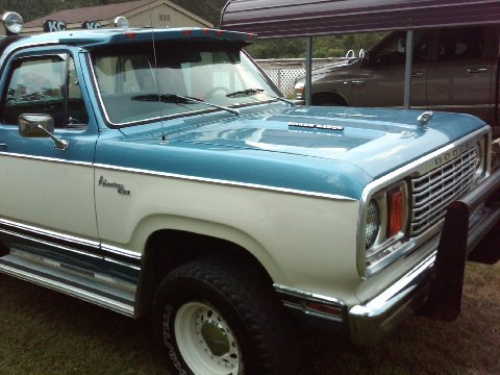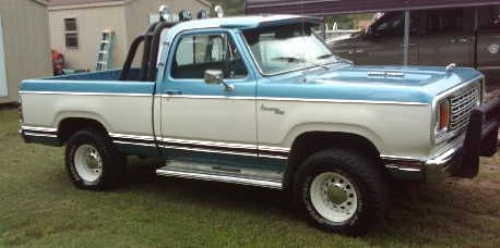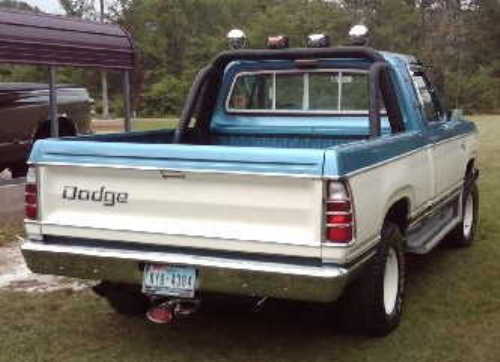 To learn more about Fordy's Power Wagon you can email him at: lytefoot@aol.com
---
Are you proud of your Dodge truck or car? Want to show it off? Please email me a pic along with a description of your vehicle and I will add it to the Gallery.




Joe Leonard 2011-05-23