---
Gallery Page 250
Mario's 1980 Dodge D150 in Germany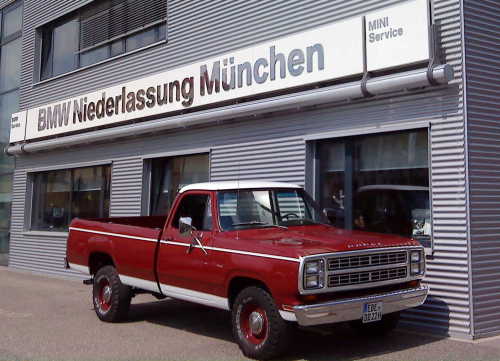 Mario's truck started from the leftovers of another truck project in 2007. Markus (Mario's Step-Dad) told Mario that they could build a complete truck from parts left over from other projects. Mario's Dad asked him, "What do you want with that rusting crap?" When Mario decided he wanted to work with Markus building a truck, he was 15 and the plan was to build the truck and have it road ready when Mario turned 18 and could get his license. This plan failed for 2 reasons:

1. Mario did not have sufficent time to work on it.
2. The truck required a lot more work than it appeared to need at their first inspection.



Mario and Markus also agreed that if they put their names on it, the work had to be at least "GOOD".



Mario worked for 3 days with Markus' employee to get all the rust off the frame. The frame was then treated with rust converter, primed with Army chrome oxide primer, the imperfections filled with body filler, then painted black. Many of the components were replaced: ball joints, tie rods, brakes, lines, hoses, fuel tank, springs, shocks, steering gear, and anything else that was worn out.

Working together they replaced the cab floor with a used one they had reworked. It took them 10 days to do the bodywork on the bed. They worked on the A Pillars, doors, inner feners, fenders, everything was cut and good metal welded in. Markus painted the "inside surfaces" and they hired a pro to shoot the exterior.

They had decided to keep the 225 slant 6 for ecological and fuel economy reasons, but after they drove the truck back from their (German) Mopar Nationals, they noticed the "lousy" power and lots of play in the steering (which they had just paid someone to overhaul). Markus said to Mario, "We will convert it to a V-8 with power steering".

They converted Mario's truck to a 318 with 10.5:1 forged pistons and a medium hot camshaft, but kept a 2BBL carburator for fuel mileage. They also installed a true dual exhaust system. They had the truck inspected and approved for the louder exhaust, the hitch, and the change in displacement. After everything was approved, they installed a fire truck horn (not legal!)

The truck took 3 years to complete. Mario was exactly 18 years 9 months old when they finished. The results were better then "GOOD", it turned out "GREAT".

Their future plans include installing clearance lights on the cab and tailgate. They are both looking forward to going to the German Mopar Nationals again this year. They also want to say a special, Thank You, to Mopar Truck Parts for their help and support.

Editors Note: We had a chance to meet Mario and his family and it was our pleasure to work with them on this project.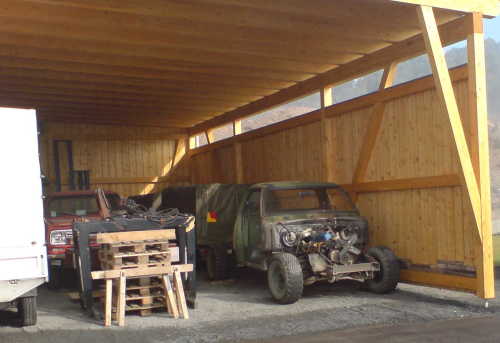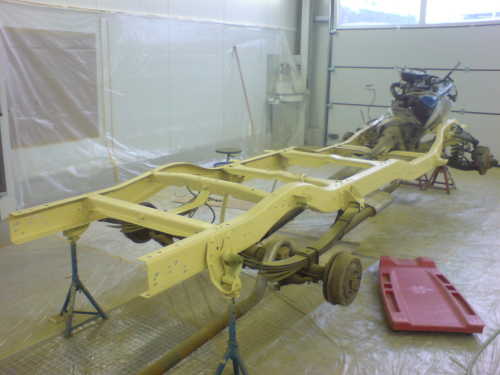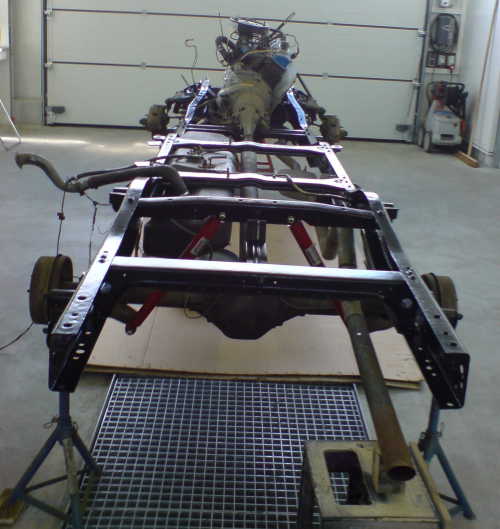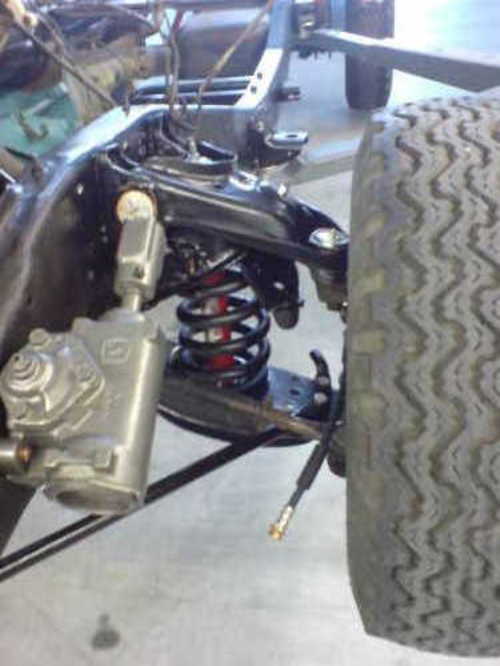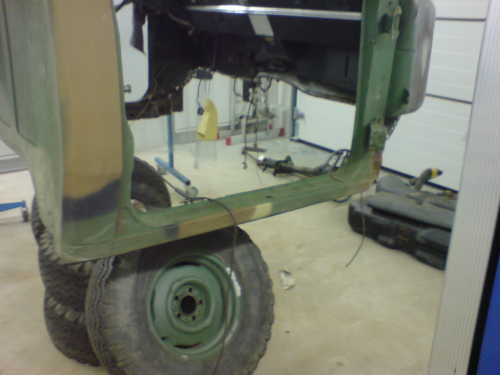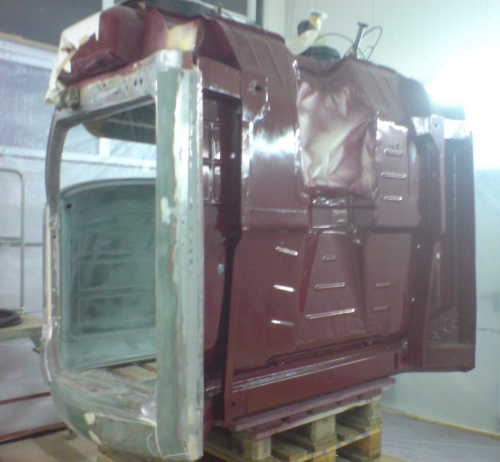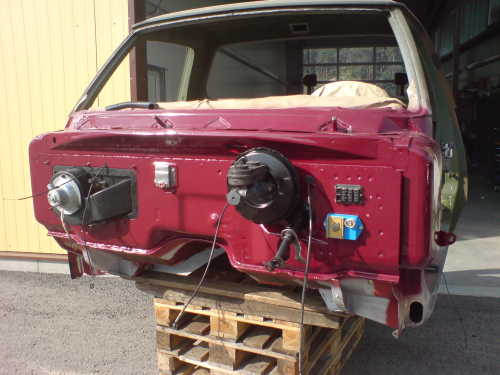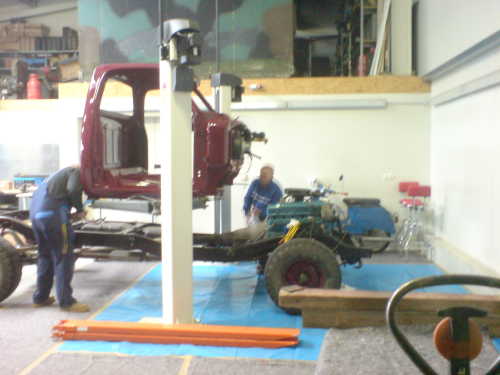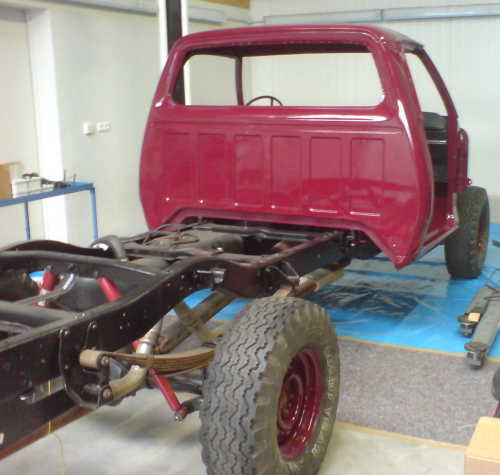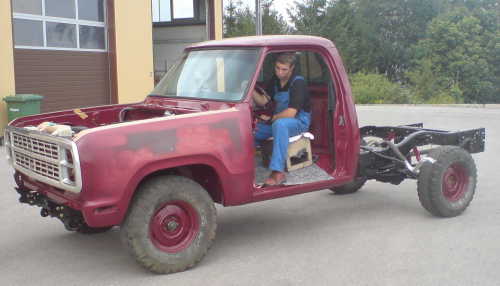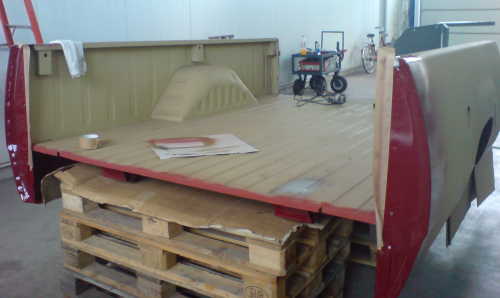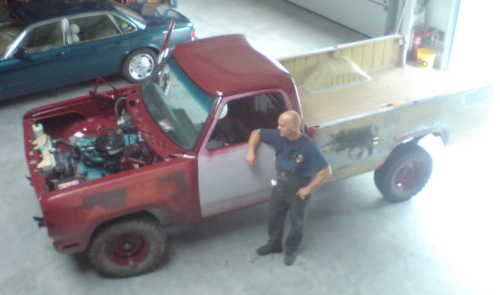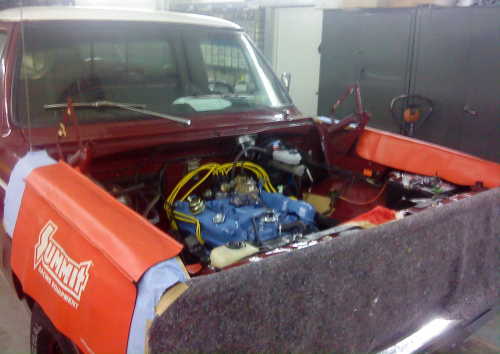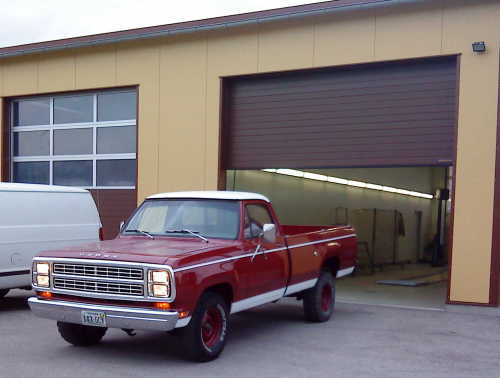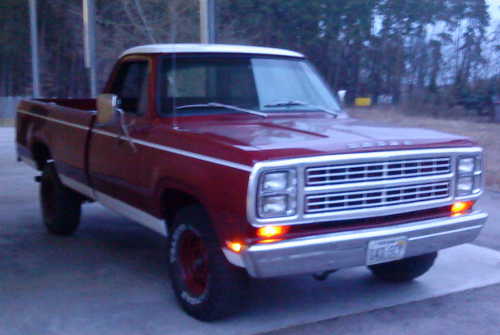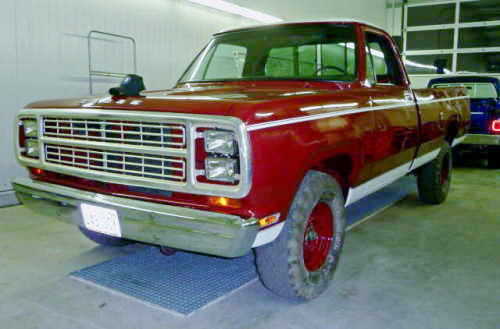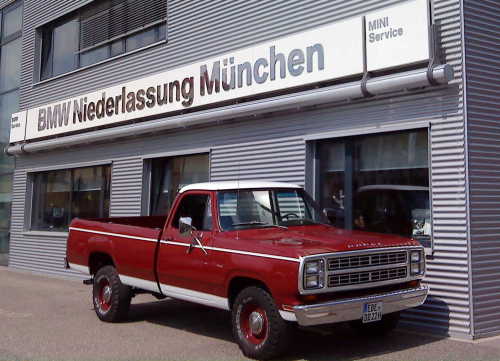 To learn more about Mario's truck you can email him at: uebelein@gmx.de
---
Are you proud of your Dodge truck or car? Want to show it off? Please email me a pic along with a description of your vehicle and I will add it to the Gallery.




Joe Leonard 2011-05-29