---
Gallery Page 255
Thierry Chave's 1950 B2B Dodge Truck Restoration in France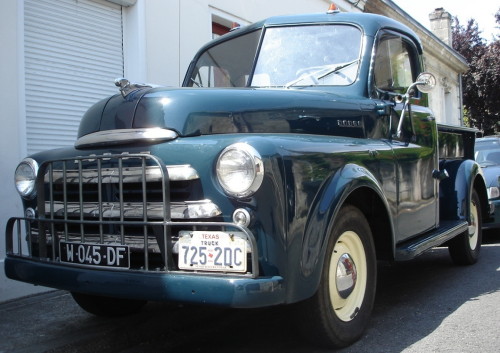 Thierry has done a complete restoration on his 1950 B2B Dodge truck. The frame was cleaned and protected with "Rustol", which is a special anti-rust coating. It has new paint, new glass (only the rear central glass is still missing). All the rubbers and weatherstrips are new.

The braking system from A to Z had been redone with all new parts. The wiring has been partially redone as well. His truck now a 12 volt system, with an alternator.

The steering and front end has been checked and restored, then re-aligned. All four shocks absorbers were in good shape, and only cleaned and repainted.

The bed has been rebuilt with new wood and new stainless steel hardware.

The engine has been checked, tuned and it works great with good compression and oil pressure when hot. It doesn't overheat. The carb has been rebuilt, and all the engine wiring was redone. The interior had a good bench seat, already restored. He rebuilt the four gauges and replaced the speedometer, which was missing. Thierry found a speedometer on ebay in Israel. It was a miracle to get one in KM/H, which was what he needs for driving in France.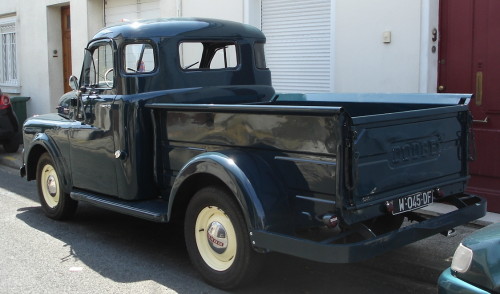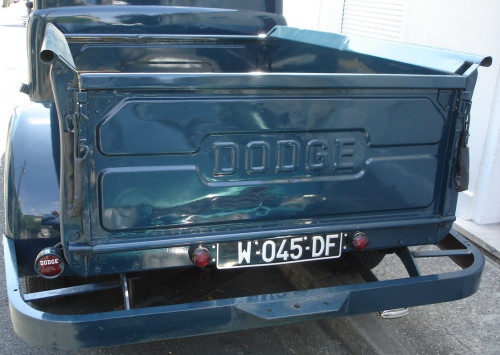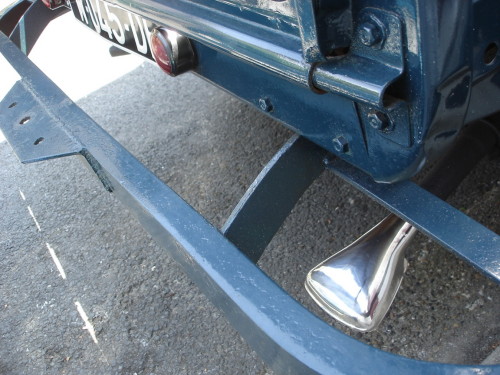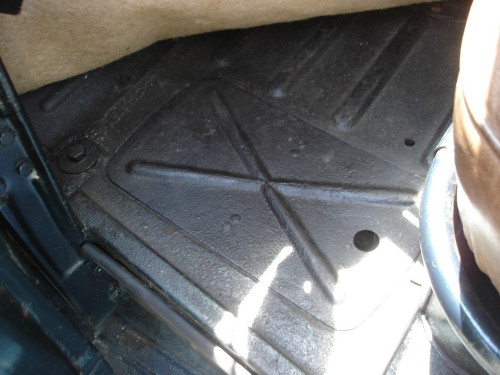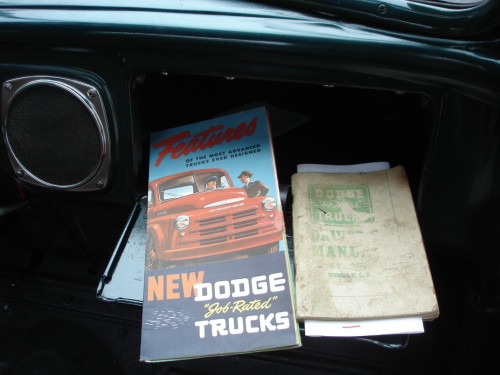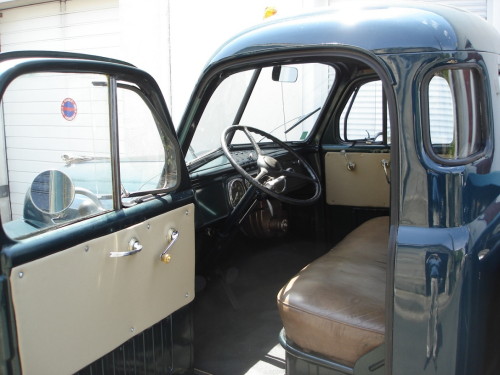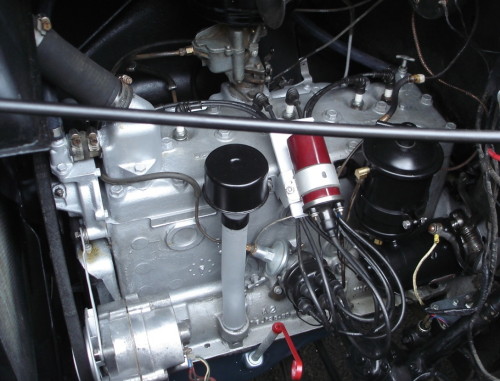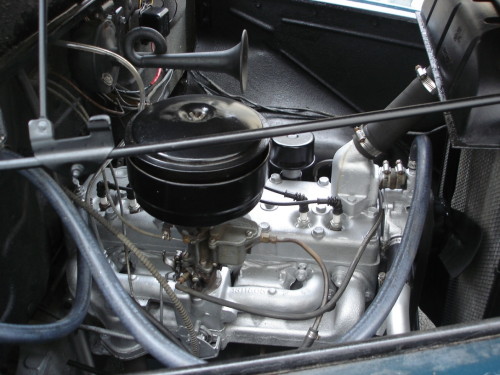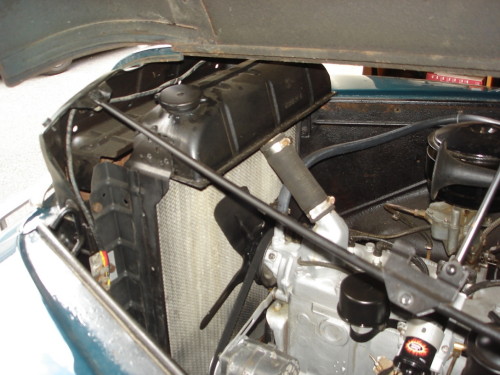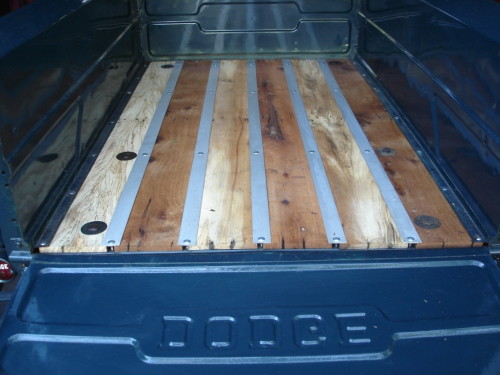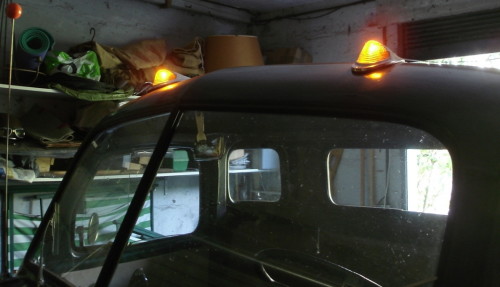 To learn more about Thierry's Dodge truck you can email him at: tchave@aol.com



UPDATE (December 2011): Thierry found the wheels he was looking for and has finished his truck. Take a look at the picture below: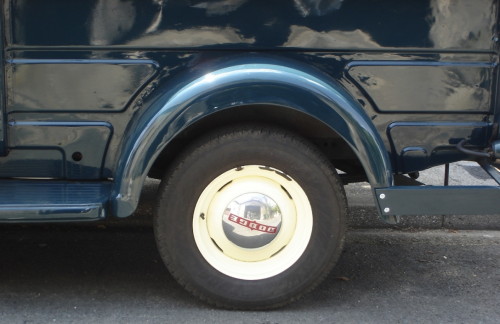 Click on the picture below to take a look at Tierry's website. There are lots of great looking older automobiles on it:
---
Are you proud of your Dodge truck or car? Want to show it off? Please email me a pic along with a description of your vehicle and I will add it to the Gallery.




Joe Leonard 2011-07-07