---
Gallery Page 266
Ryan Anderson's Spirit of 76 Dodge Truck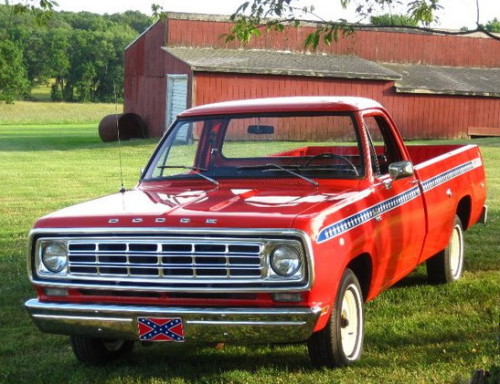 Ryan's Grandfather purchased this Spirit of 76 new and never let it out of the garage. Presently the truck sits in the barn under a cover in all original condition, 95% original paint, 50k miles. It has a slant 6 in it.

Ryan's Grandfather gave it to him when Ryan graduated from high school in 2004. Ryan redid the rear bumper and wheels, and buffed out the original paint. The passenger fender had some factory body work that cracked over the years, so Ryan took care of that as well. Truck has a few scratches and dings, but it's way too clean and original to restore.

Ryan's 76 has pretty much just sat since 04 and needs some mechanical work. He doesn't plan to do anything to it until he gets a larger garage. Ryan is presently more enthralled with his '63 Corvette Roadster and '02 Z-06, but looking forward to the day when he has the space to keep all his vehicles in one place, and all running properly.

Ryan has seen one other red example of a Spirit of 76 truck about 10 years ago - it was a basket case. Ryan's truck is a total bare bones vehicle, but Ryan's fussy Grandfather kept it in superb original condition. His Grandpa is now 84 and he'd kill Ryan if he ever sold this truck.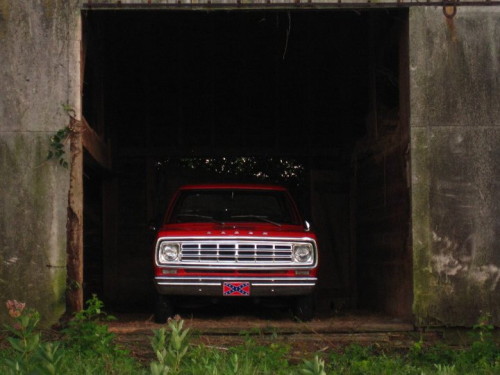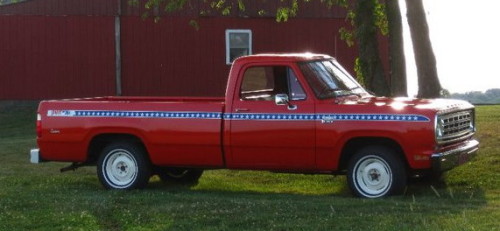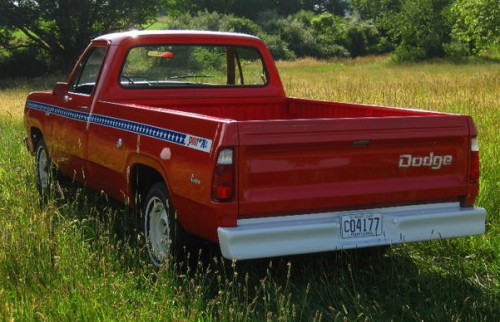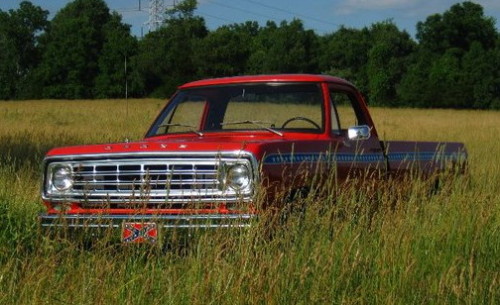 To learn more about Ryan's Spirit of 76 Dodge truck you can email him at: randerson071@msn.com
---
Are you proud of your Dodge truck or car? Want to show it off? Please email me a pic along with a description of your vehicle and I will add it to the Gallery.




Joe Leonard 2011-12-10