---
Gallery Page 267
Greg Mitchell's 1987 Ramcharger LE 4x4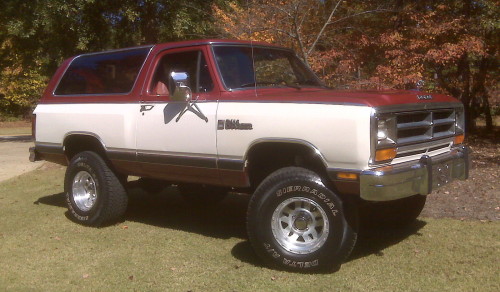 Since Mitch has been able to drive, he has owned five Dodge trucks – nothing else. he is a real Mopar guy and has always wanted a Ramcharger. Last year he found a 1987 Ramcharger and restored it.

The truck was in decent shape when he found her. There was no rust, but the front end was banged up a bit, clear coat was burned off with some surface pitting, cracked windows, high mileage, and lots of leaks. She was worn out.

It has taken about 1 1/2 years to get her to this point of restoration.

Greg fixed all the dents, painted it using the original colors, and did lots of internet shopping for many parts and components. Greg's Ramcharger now has:

New - 4" Lift
New - 315/75R16's Delta A/T's on old school Eagle wheels (He thinks these wheels compliment the 4' lift perfectly)
New - Carpet and custom floor mats
New - JASPER 727TF Transmission
New - Edelbrock four barrel carburetor, cooling system, water pump, starter, brake booster, steering box, rotors etc.
New - JASPER "Stock Performance 360 Engine" with a more aggressive camshaft, performance cylinder heads, big intake, Mopar chrome valve covers, headers and Flow-Master dual exhaust.

Gregs Ramcharger has that muscle car lope that turns heads and that old body style that guys love. Greg doesn't pass too many gas stations without stopping, but when he does stop, people always comment and take pictures. Greg is having lots of fun with her.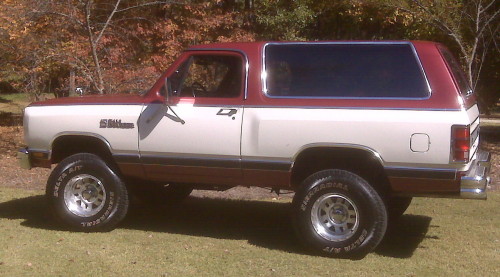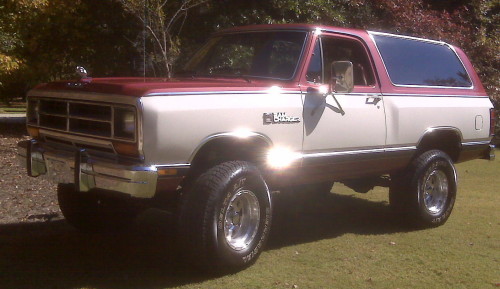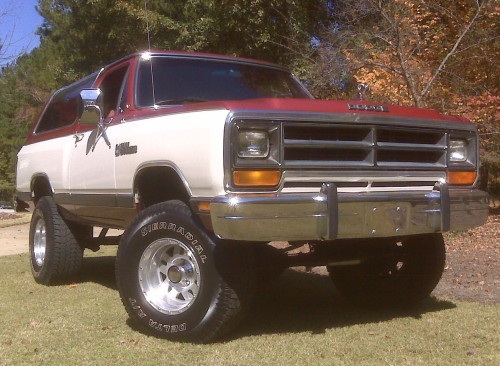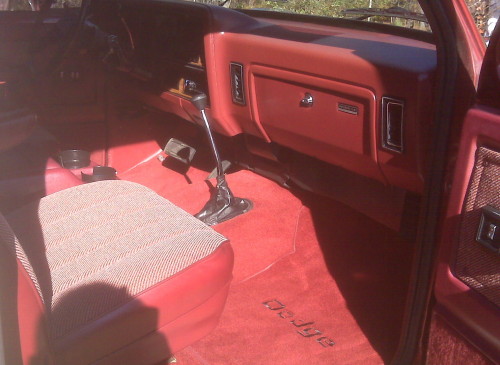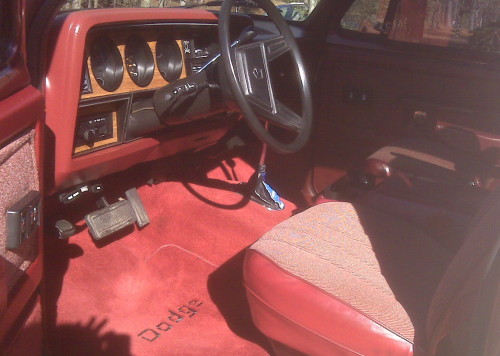 To learn more about Greg's Restored 1987 Ramcharger Dodge truck you can email him at: mitch98@numail.org
---
Are you proud of your Dodge truck or car? Want to show it off? Please email me a pic along with a description of your vehicle and I will add it to the Gallery.




Joe Leonard 2011-12-10