---
Gallery Page 273
Bill Porath's 1996 2500 Dodge Truck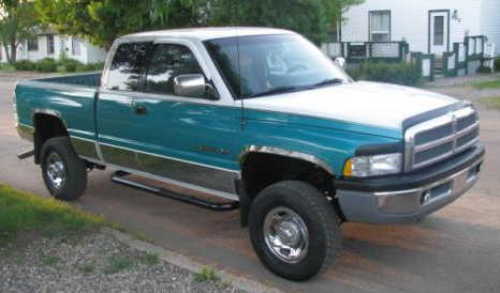 Bill has done lots of upgrades to his 1996 2500 Dodge Truck with a 360. He upgraded the drive line by installing Dana 60s front and rear. He also repainted it a year ago and put chrome on the bottom and around the wheel wells. He added a spray Rino Liner in the box. Bill plans to add new rims and has plans to put chrome box rails and a hood scoop.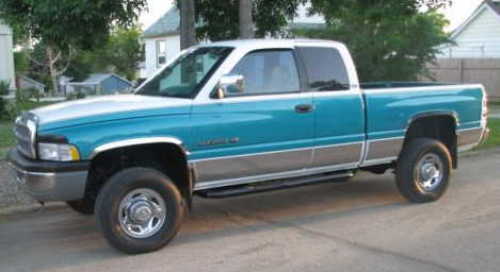 To learn more about Bills 1996 Dodge truck you can email him at: bear6969@yahoo.com
---
Are you proud of your Dodge truck or car? Want to show it off? Please email me a pic along with a description of your vehicle and I will add it to the Gallery.




Joe Leonard 2012-02-10