---
Gallery Page 274
Dylan's 1991 and 1986 Dodge Trucks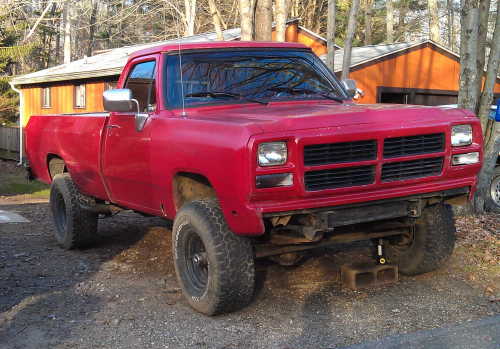 Dylan owns a 1991 Dodge W150 with the 318 topped with a Holley two barrel carb. His truck has a 4 speed standard transmission but Dylan plans to put a 5 speed in it. The truck is lifted 4 inches with 33 inch all terrain tires. According to Dylan, "She's good on gas and she's fun in the mud."

Dylan bought his truck when he was 15 and he doesn't plan on ever letting her go. The interior is almost 100% complete, she is just missing some screws here and there...(she must be a blonde!) The exterior is missing the front bumper. Right now Dylan is fixing an axle that got broken while having fun in the mud. When Dylan can afford it, he plans to buy some Detroit Lockers and also plans to fabricate a front bumper for his gal.

Dylan also owns a 1986 W150 that was supposed to be for parts but he decided to keep it too. It is lifted 7 inches, 4 inches with suspension and 3 inches of body lift. It has a 318 barrel carb and an automatic transmission.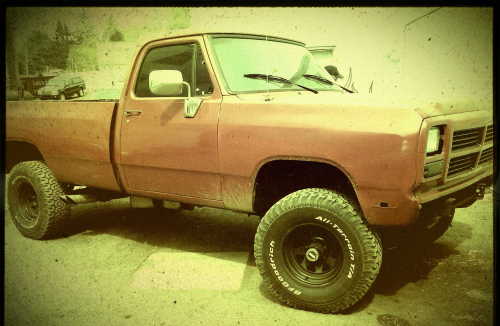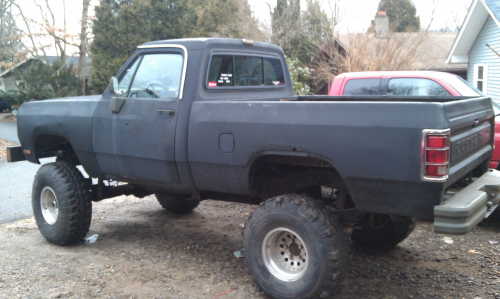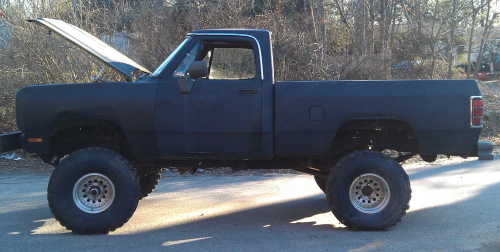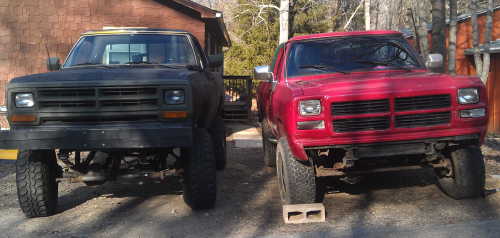 To learn more about Dylan's Dodge trucks you can email him at: d.boutot21@gmail.com
---
Are you proud of your Dodge truck or car? Want to show it off? Please email me a pic along with a description of your vehicle and I will add it to the Gallery.




Joe Leonard 2012-02-10