---
Gallery Page 276
Trevor Shaw's 1988 Dodge Ram 150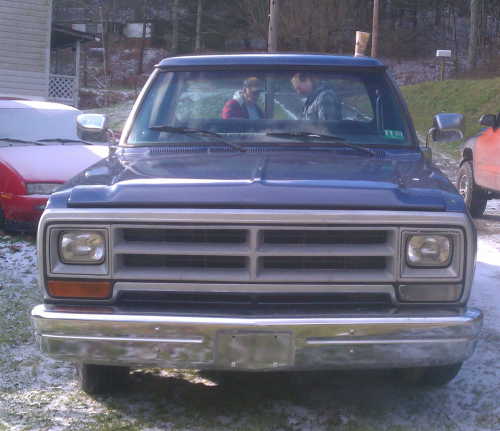 Trevor just bought this 1988 318 Dodge Ram 150. It has the factory computer, fuel injection, and all of the smog on it. That will come off and it will be replaced with an aluminum intake manifold, Carter AFB, and an MSD electronic ignition box. Trevor plans to paint the engine bay black and the motor dark gray. He will equip it with long tube headers, a dual exhaust system with 2.5 pipes leading to Flowmaster 40 series mufflers exiting right in front of the rear tires. Trevor plans on wider back tires with beauty rings for the black steel wheels and he will lower the rear about an inch. Other plans are to have window tint, mild cam, and a roll in bed liner. He wants it to be a show truck with a stealthy, clean look.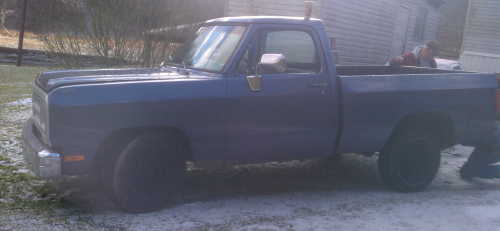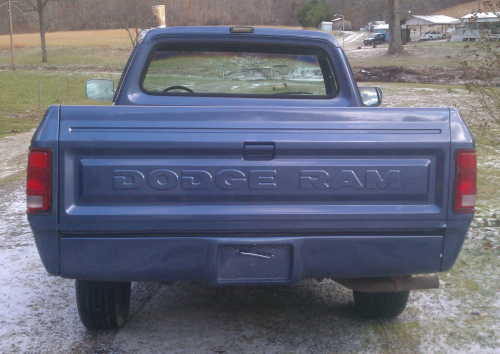 UPDATE August 2012: Trevor painted the motor, and painted rumblebee style stripes on it. He added Cragar S/S wheels(60's on the front and 50's on back), and a chrome side pipe exhaust system. He also added a steel crank, mild cam, forged pistons, air gap intake manifold, shorty headers, and an old school Carter AFB. To get rid of excess wires for a cleaner look he pulled the wiring and installed wiring from a 1985 D100, got rid of the egr valve, air pump and catalytic concerter. Updated pics are below: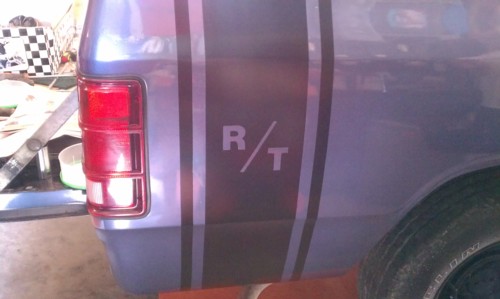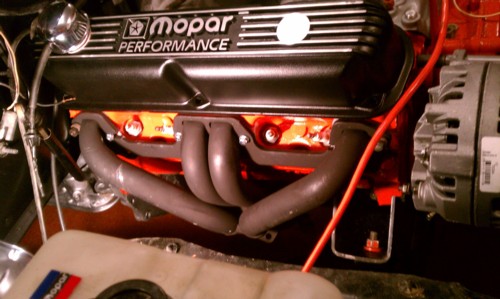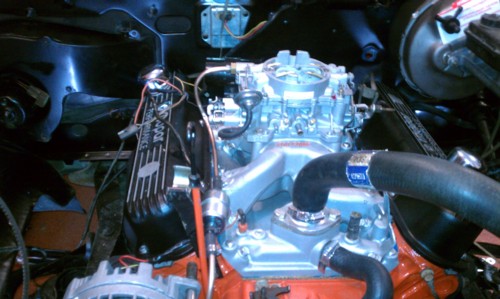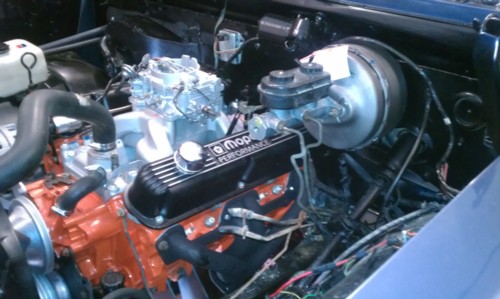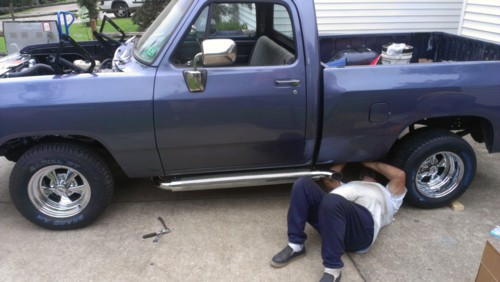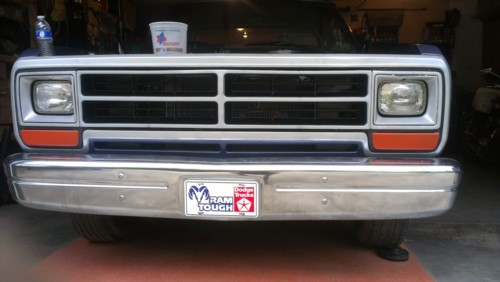 To learn more about Trevor's 1988 Dodge truck you can email him at: mpshaw7429@gmail.com
---
Are you proud of your Dodge truck or car? Want to show it off? Please email me a pic along with a description of your vehicle and I will add it to the Gallery.




Joe Leonard 2012-02-10