---
Gallery Page 277
Destin's 1978 Power Wagon Restoration in Progress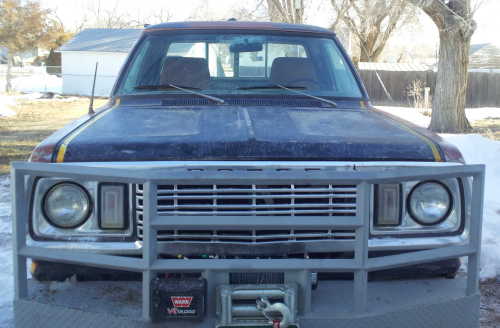 Destin is restoring his 1978 Power Wagon Custom 150 "Macho". He had the engine and transmission rebuilt, and he installed a fuel injection system as well. He plans on putting in new hoses and covering them with chrome wrap with blue caps. He also would like to get the whole truck rewired.

Destin had the original seats reupholstered, but doesn't want to put them in until he gets his truck painted and the interior restored. He plans on wiring in roll bar lights and a clock. It didn't come with a clock but he likes the looks of it. When Destin paints the truck, he plans to use the original paint colors and decals. He is also going to put on a new tail gate.

According to Destin, the fuel injection system on the Power Wagon is amazing. It starts up and runs like a new vehicle every time. The bed has some bad dings in the bottom of it and he is going to replace the paneling when he gets around to it. He promises to send more pictures as his restoration progresses.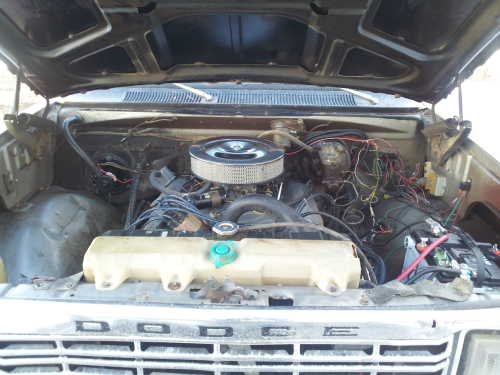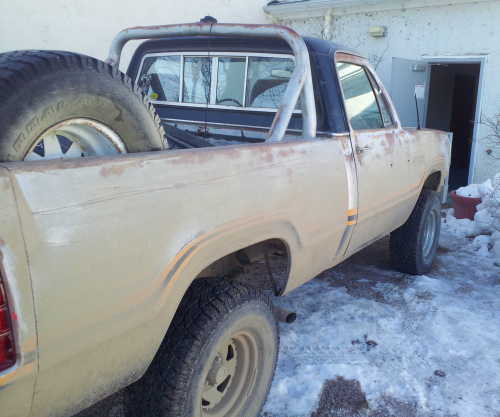 To learn more about Destin's Power Wagon restoration you can email him at: cool_101_77@yahoo.com
---
Are you proud of your Dodge truck or car? Want to show it off? Please email me a pic along with a description of your vehicle and I will add it to the Gallery.




Joe Leonard 2012-02-13