---
Gallery Page 289
Eric Snelling's 1987 W200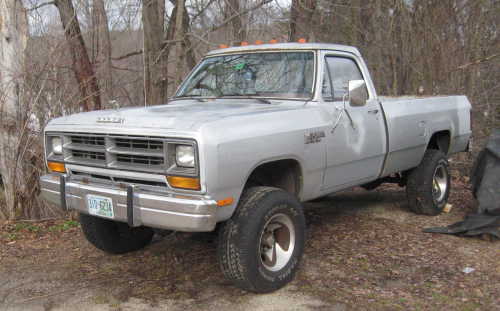 Eric owns a silver 1987 W200. He received it as a Christmas present from his parents. Eric has done all the brake work himself, and is currently cleaning up a 1985 360 small block with a factory Quadrajet to replace his 318. "Christine" has a Dana 44 front and Dana 60 rear, with a granny low four-speed. She has four inches of lift, with 33 inch 16.5x12.5 radial tires. She has a dual glass-pack exhaust (with no glass left, of course).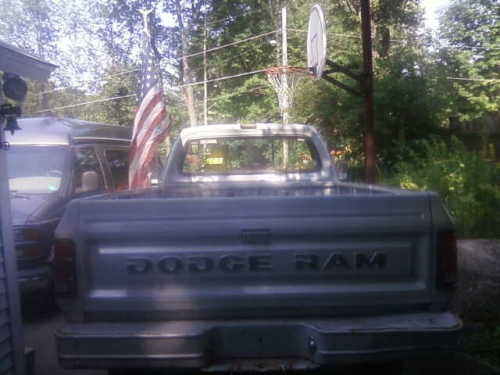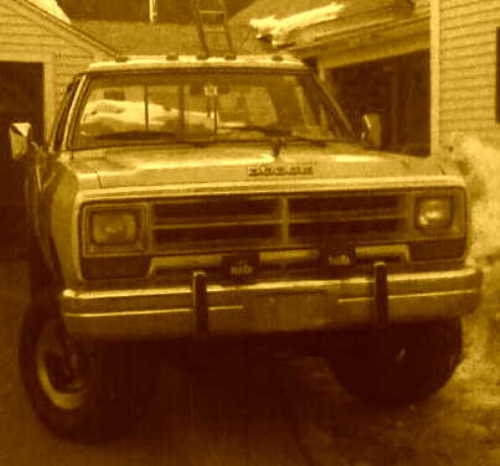 To learn more about Eric's 1987 W200 Dodge truck you can email him at: psnelling@myfairpoint.net
---
Are you proud of your Dodge truck or car? Want to show it off? Please email me a pic along with a description of your vehicle and I will add it to the Gallery.




Joe Leonard 2012-05-10