---
Gallery Page 310
FOR SALE: John Kresse's 1977 3/4 Ton Dodge Truck $11,000 OBO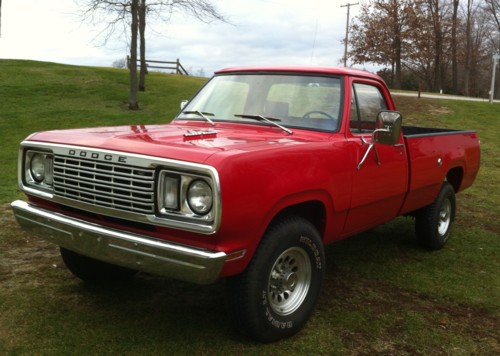 John has decided to sell this beauty. It is a 77 3/4 ton 4x4 with a 400 big block and an automatic transmission. It only has 13,694 original miles. The truck is located in LaGrange, IN. If interested contact John at: jkresse@burroak.com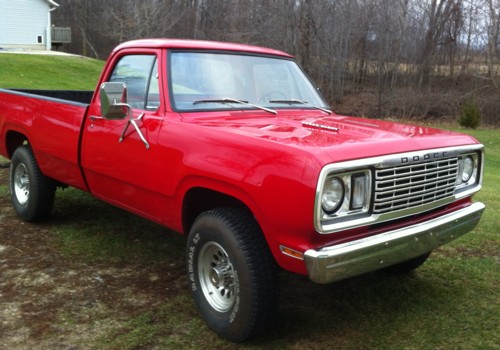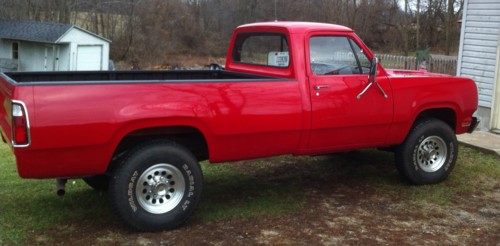 John's truck used to be a grass rig. He bought it in a sealed bid auction. While driving it still equipped as a fire truck to Georgia to get a replacement bed, the authorities threatened to write him a ticket. It had the lightbar, sirens and stickers on the doors. John says he can't just keep it sitting around and it is too nice to put a plow on, which was his original plan. John's 77 has always been stored in a heated fire house. It has two bad spots in the floor boards from wet boots but still has the original seat with no rips. The bed was soda blasted top to bottom, the bottom was rock guarded. He painted the whole thing, and then rhino lined the inside. The rest is how he got it.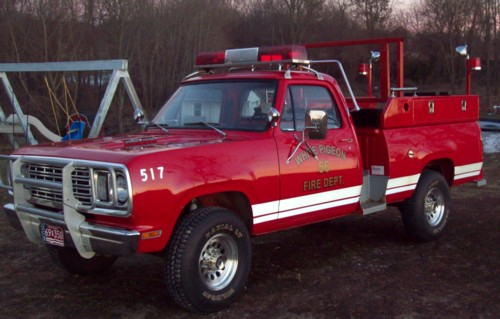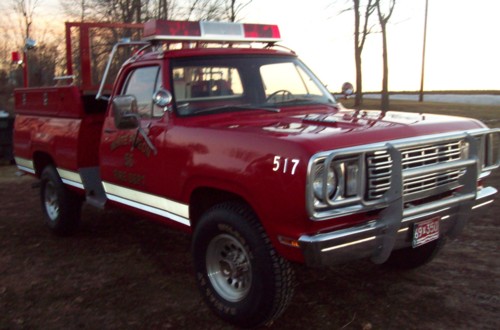 John originally had a 1978 Dodge 400. He made a dump bed for it and painted it sublime green. Because the hubs were so large he bought 20" mags for it. It weighed 9800 empty. It had a hydraulic plow set up he took off his 78 Snow Cammander with the handles on the dash. He couldn't keep gas in it. It had 34,000 original miles on it. A landscape place offered him $8500 for the dump truck, so it is gone. The fire truck was supposed to replace the dump truck but John feels its too nice to use as a plow truck.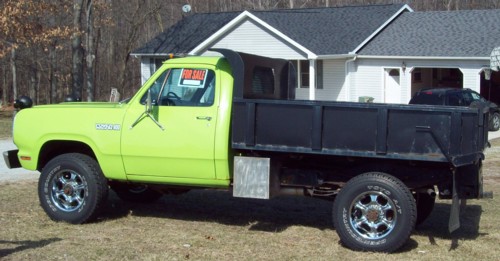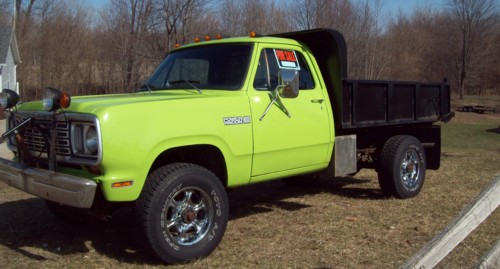 To learn more about John's 1977 Dodge truck you can email him at: jkresse@burroak.com
---
Are you proud of your Dodge truck or car? Want to show it off? Please email me a pic along with a description of your vehicle and I will add it to the Gallery.




Joe Leonard 2013-02-05