---
Gallery Page 311
Cory Burditt's 1969 and 1970 Dodge D100s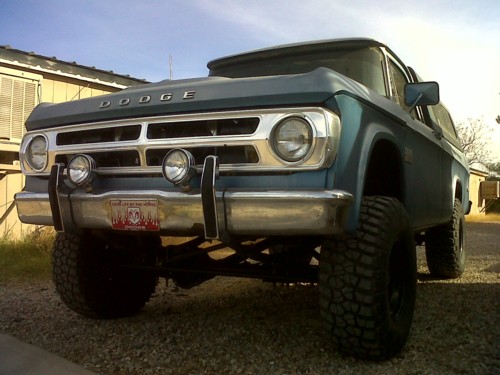 The blue 4x4 started as a 69 D100 Utiline with a slant 6. It now has an 87 Dana 44 up front, and a 9 1/4 3.55 Sure Grip in the rear. Corey built and installed a stout 440 and 727 with an aluminum crossflow radiator, and fabricated the crossover steering. He put 64" leafs with 7" shackles in the rear to it give a nice smooth ride across the desert.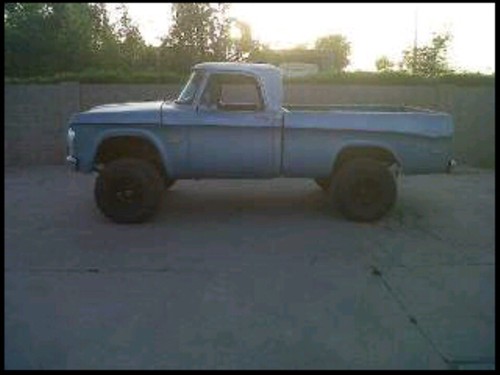 The green truck is a 70 D100. It originally had a 318 in it. Corey built a stout 413 and 727 for it, put ladder bars with coil overs in the rear and a fuel cell under the bed behind the axle. The rear is an 8 3/4 3.91 posi. Corey bought this truck for $500 when he was 12. The floor boards were rusted out and trans locked up. It was parked next to a chicken coupe and the cab was serving as part of the chicken coupe! His truck has come a long way! It was his first Sweptline.

The list of mods Corey has planned for both his 69 and 70 seem to be never ending to him.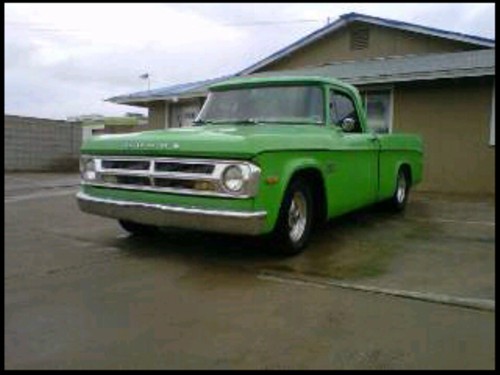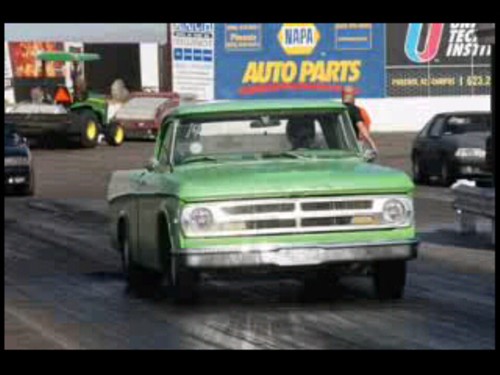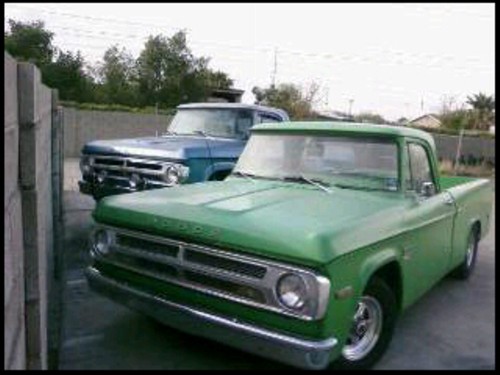 To learn more about Corey's Dodge trucks you can email him at: dymbleeder@yahoo.com
---
Are you proud of your Dodge truck or car? Want to show it off? Please email me a pic along with a description of your vehicle and I will add it to the Gallery.




Joe Leonard 2013-01-27