---
Gallery Page 315
Sandy Springs Police Department "Peace Keeper"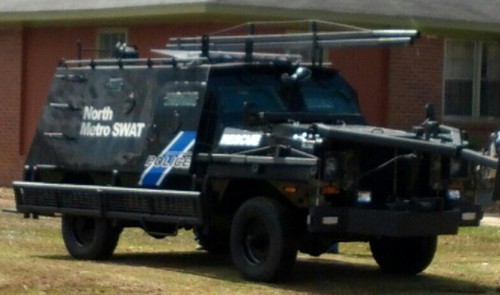 This is a 1979 Cadillac-Gage Peace Keeper Armored Vehicle. It began it's life in the USAF as a security police vehicle. It had an M-60 machine gun mounted on the roof back in its active duty days. After it was retired, it joined the Atlanta Police Force and provided security for the 1996 Olympics. After the Olympics, it left the Atlanta police force and joined Georgia Tech. We are not sure what it was used for at Georgia Tech, but eventually it ended up sitting unused for many years. About a year ago, the Sandy Springs Police Department obtained the Peace Keeper and started getting it ready to return to service. Phil was hired to do some mechanical repairs and redo the entire electrical system. Itís been modified so many times with different accessories the wiring has been hacked to pieces. The vehicle was built on either a Dodge D200 or W200 4x4 chassis with a 318 cid engine and automatic transmission. The suspension was modified to 1 1/4 ton instead of ĺ ton. The data plate says the vehicle weighs 10,000 lbs with a shipping weight of over 8,000 pounds. The extreme weight makes it hard to get going and even harder to stop. It is an interesting project Phil has enjoyed working on. He will send more pics as the work progresses.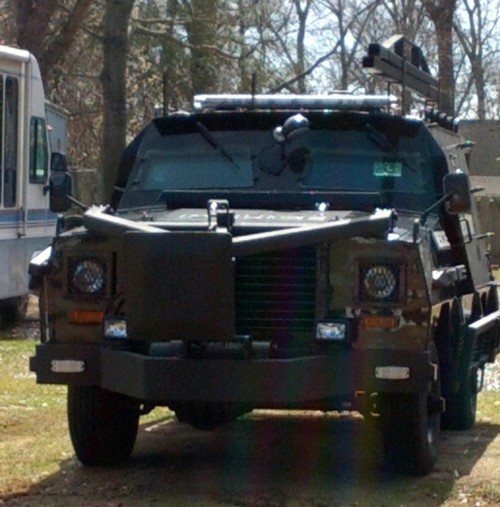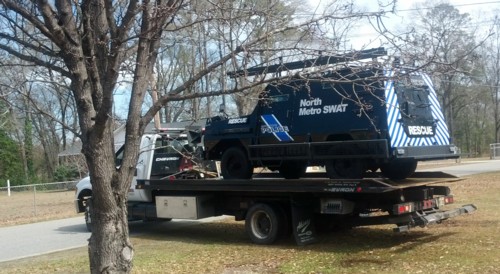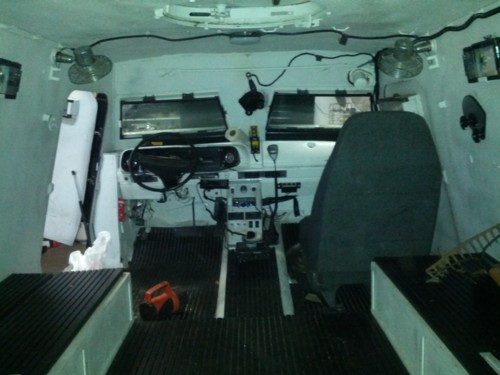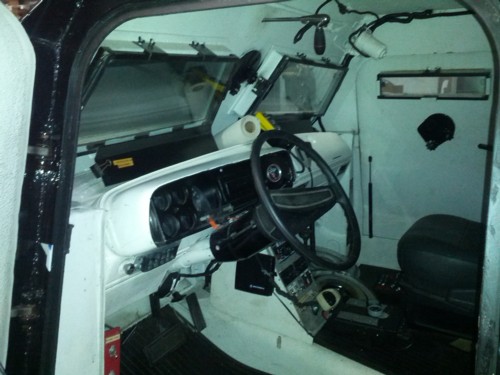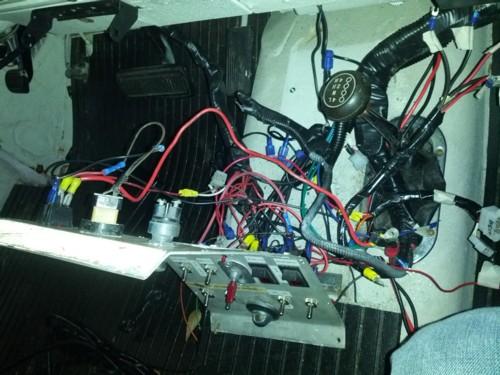 Click to read an interesting article about the Peace Keeper
To learn more about the Peace Keeper you can email Phil at: pdavidson@de-consultingservice.com
---
Are you proud of your Dodge truck or car? Want to show it off? Please email me a pic along with a description of your vehicle and I will add it to the Gallery.




Joe Leonard 2013-03-07