---
Gallery Page 321
Don Wood's 1969 Power Wagon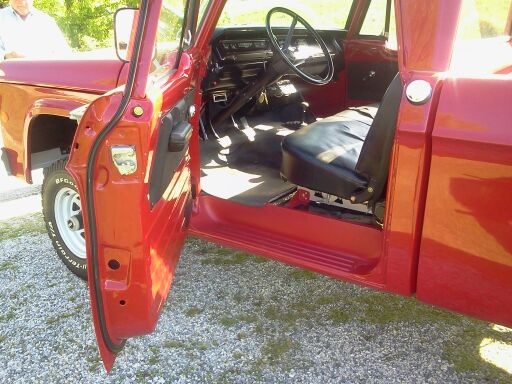 1969 Dodge Power Wagon
Don's dad purchased this truck in 1975, from a neighbor, with 103,000 miles on it
Swapped out the slant six for a V8 318 in 1978
Used for EVERYTHING, faithfully for over 30 years
Badly worn & rusted, but still strong, his dad gave it to him in 2008
Don pulled his stump grinder and used it for odd jobs near home, desperately wanting to rebuild it
Hard times caused him to reluctantly sell it
The guy that bought it lied to Don and immediately tried to profit from it
Don's cousin and younger brother happened to find it for sale
Don's brother purchased it, took it to West Virginia to his car dealership, and set about reconstruction
Currently (after 18 months of procurement and WORK)
COMPLETE rebuild using the best parts from 3 trucks ( for cab mounts, panels, etc.)
Original chassis & running gear (getting close to 500,000 miles now)
4.10 Rear
4.09 Front
NP205 Transfer Case
3 on-the-tree tranny
Freshened 318 with low end cam, salvaged from his brotherís old Dart Swinger
Added rack & pinion power steering
Added power assist brakes
Added aftermarket A/C
Rhino-liner in the bed (then painted red to match)
All new upholstery, including a matched headliner
In Don's book, his 1969 Dodge truck is a priceless member of the family!!!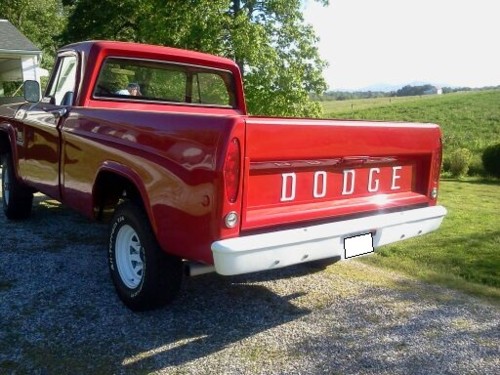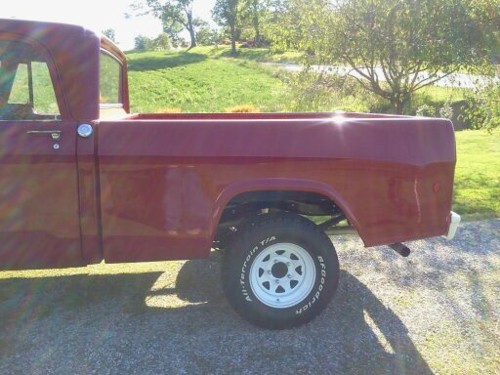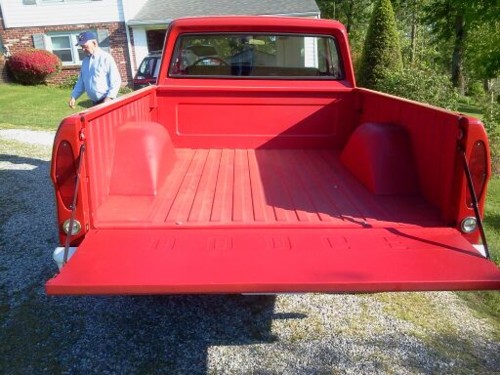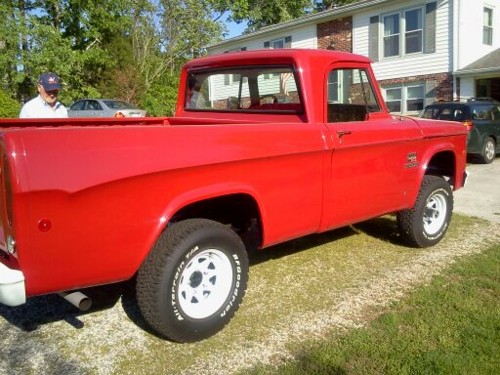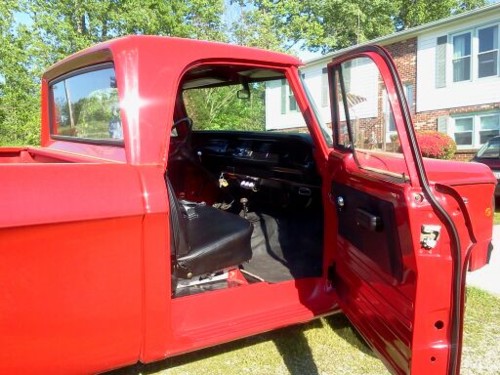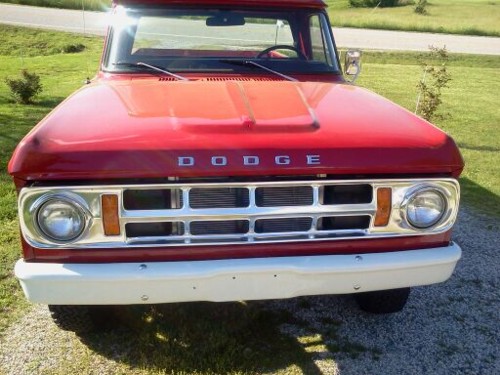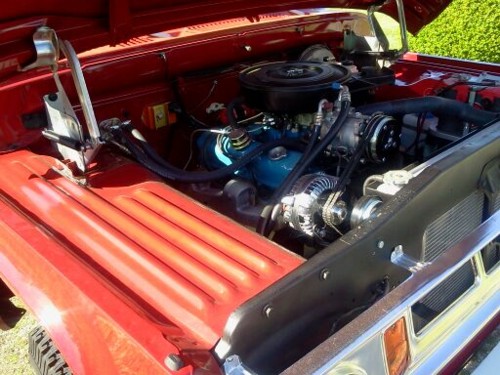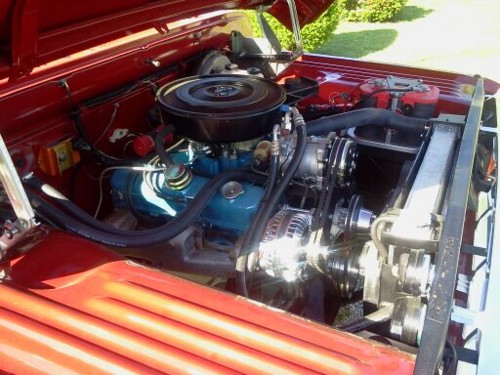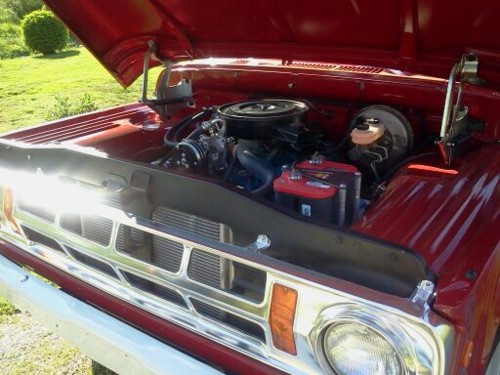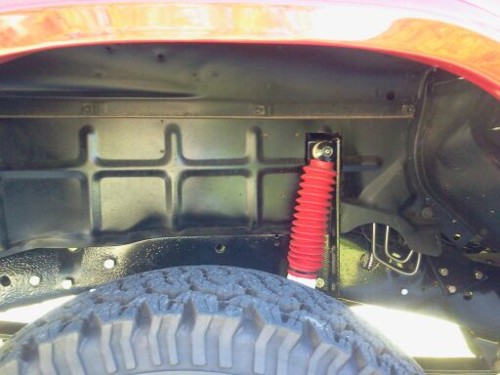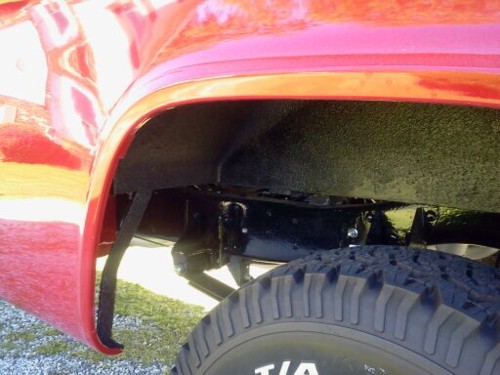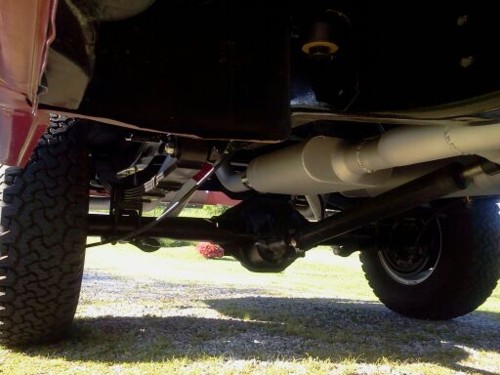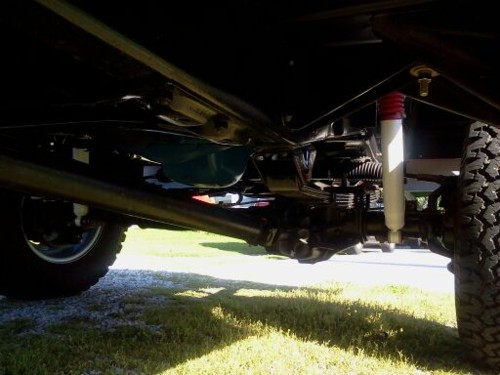 To learn more about Don's 1969 Dodge truck you can email him at: don.wood@areva.com
---
Are you proud of your Dodge truck or car? Want to show it off? Please email me a pic along with a description of your vehicle and I will add it to the Gallery.




Joe Leonard 2010-1-2