---
Gallery Page 325
Joe Maceda's 75 D100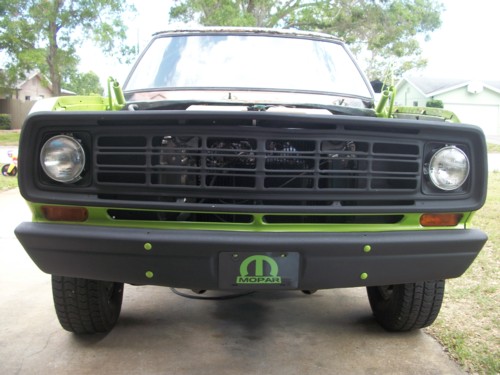 Joe bought his truck in July 2012 for $1,200. It was a rust bucket, but the 318 ran fine. He got some Hedmann Headers and a pair of glasspacks for it, rebuilt the 2bbl carb and is now finishing the body work. Once the windshield is back in, he can get it back on the road again. The truck has an automatic transmission, bench seat, standard cab with an 8' bed. He thinks it was an old electric company truck (Florida Power) with only has 75,000 miles on it. He believes it to be all original. Once it's painted he'll add a 4bbl and a "Tuff Wheel" and then it's good to go. It's not a trailer queen, because he likes to drive it and use it as it was intended. Joe's 2 little girls love to ride in the "old noisy truck"...especially when Daddy spins the tires....LOL. But don't tell mama!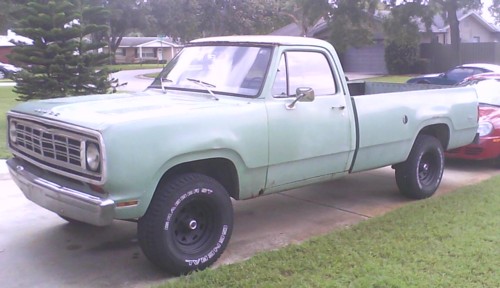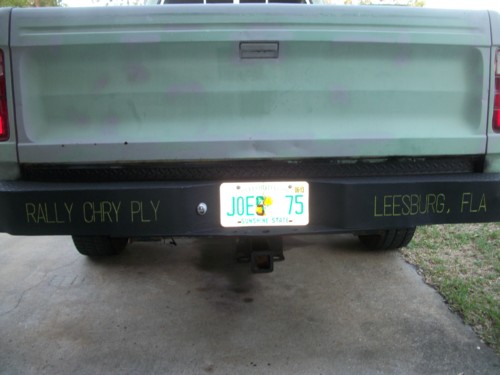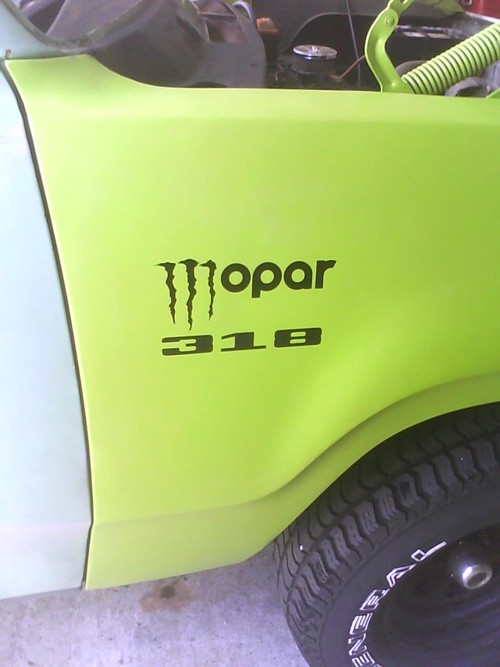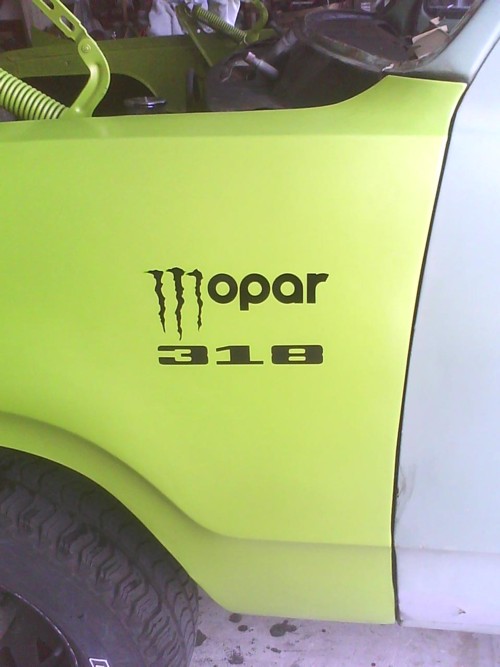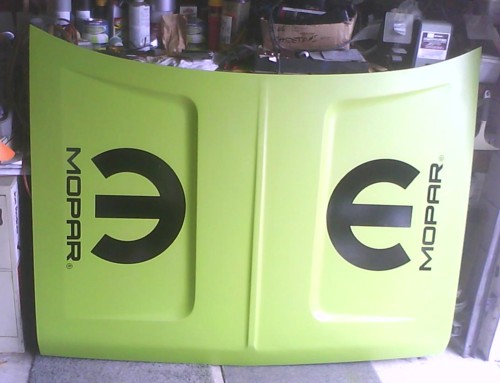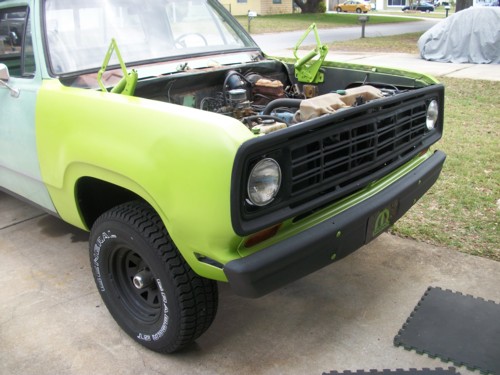 To learn more about Joe's 1975 D100 Dodge truck you can email him at: jmaceda@tampabay.rr.com
---
Are you proud of your Dodge truck or car? Want to show it off? Please email me a pic along with a description of your vehicle and I will add it to the Gallery.




Joe Leonard 2013-07-19