---
Gallery Page 326
Tony Kurylo's 1975 W300 Dodge Truck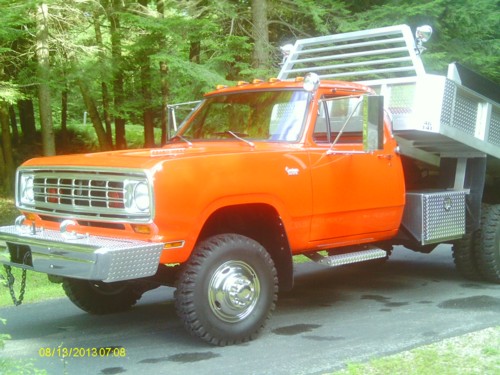 Tony owns this 1975 W300, 360, 4 speed, 4WD ex New Jersey fire truck. It has a Ramsey winch and only 19K miles on it.

Tony bought his truck in May 2011, from a New Jersey fire department auction, as it was finally being taken out of service. It had 18,000 miles on the odometer. Tony scrapped the bed, painted the frame, put in a floor mat, reupholstered the seat, installed new brakes, new seals, shocks, muffler, repaired the winch, universal joints, wheel bearings, cleaned everything possible and removed a ton of old wiring from throughout the vehicle. The engine is still strong but he did replace the valve seals, rebuilt the carb, gave it a tune up, new hoses, belts etc. As a tribute to its heritage, Tony has incorporated some of the old fire truck equipment on the truck, such as original signal stat tail lights, the unity spots for load lights, chrome steps on the hitch plate, and put the trucks original number (46-141) and name (Attack 1) on the bed. It also retains the two-battery setup and the onboard battery tender. Tony also replaced the split rims with one piece rims and 7.50x16 bias ply snow tires, with stainless wheel simulators.

The bed was scratch-built locally to Tony's specs, and fresh diamondplate replaced all of the old diamondplate on the front end and behind the cab. The steps were added at this time. The bed is a flatbed with removable sides and back with a rugby lift.

The paint and bodywork were done by a local restorer in the original color. If anyone knows what this color is called Tony would like to hear from you.

Tony plans to haul firewood and use it for general utility and hit a few cruise nights. The 360 is still strong, so he plans to get a few years use out of it before it needs a freshening up. Currently his truck has a little over 19,000 miles. When that time comes, he'll beef up the motor a bit, add dual exhaust, and have the transmission and trans case gone through.

Tony also has two other W300's, both 1976's, both ex fire department. One with 22k miles and one with 9500 miles. Tony is getting ready to start restoring the low mileage one. He will send pics of those for us to post on his page.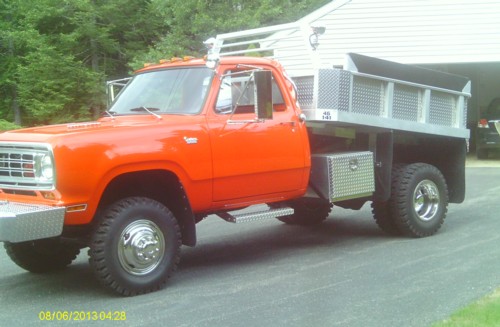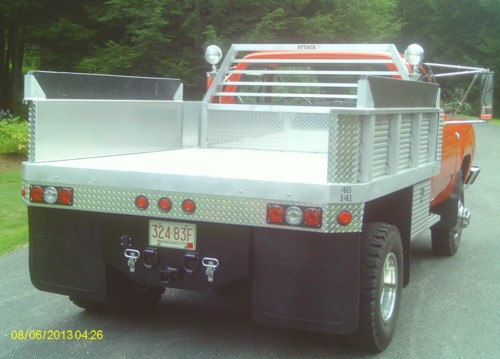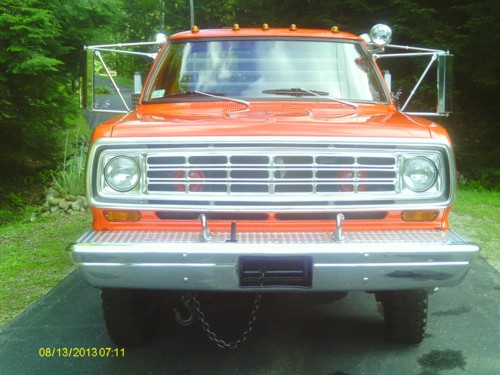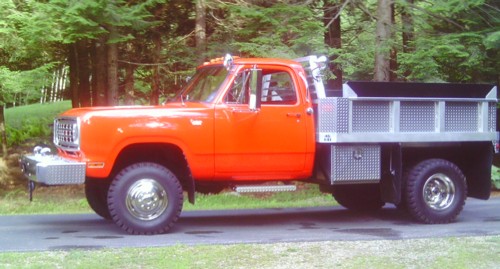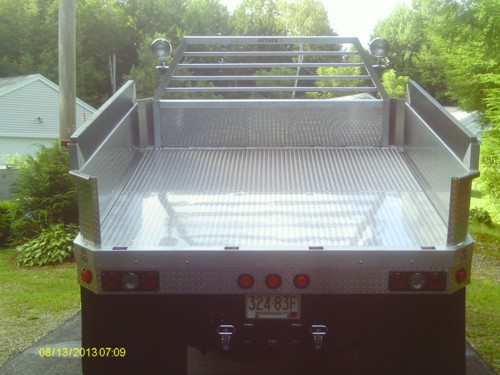 Below are "BEFORE" pictures of when Tony first got his truck in May 2011 and pictures taken durling restoration.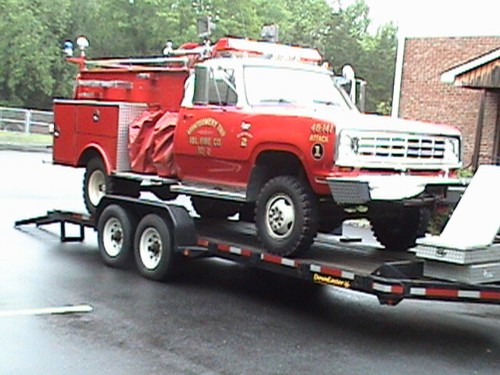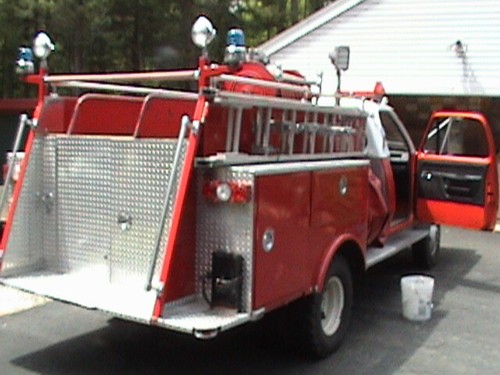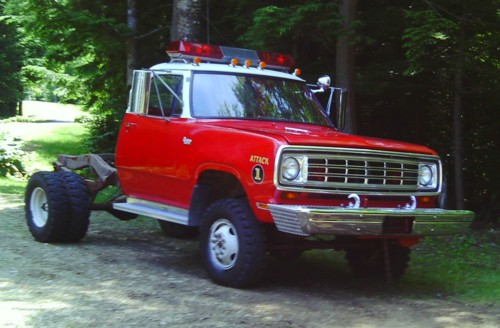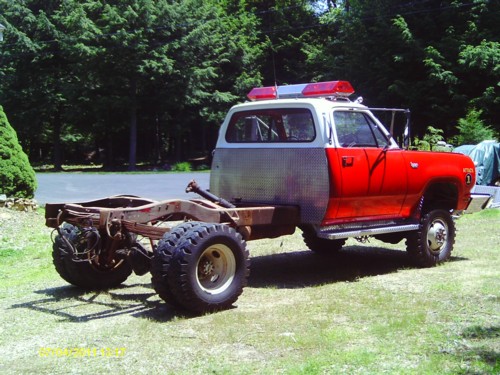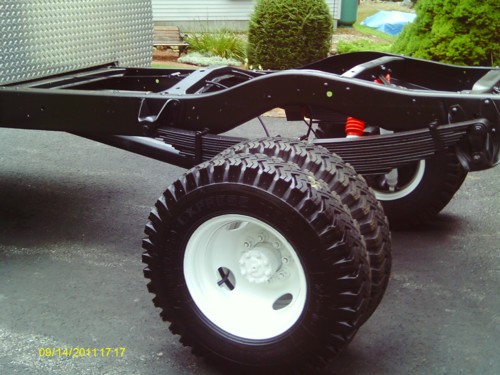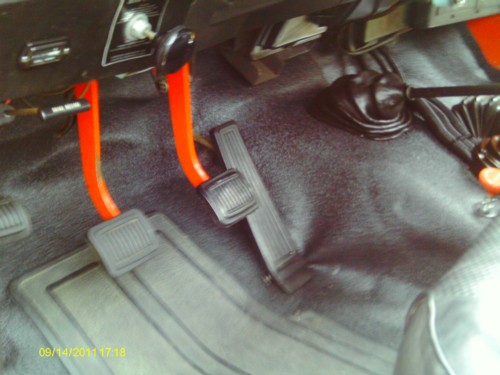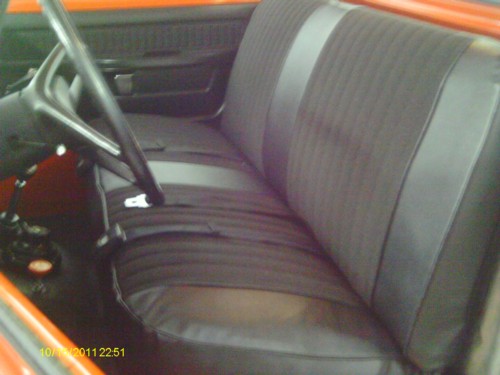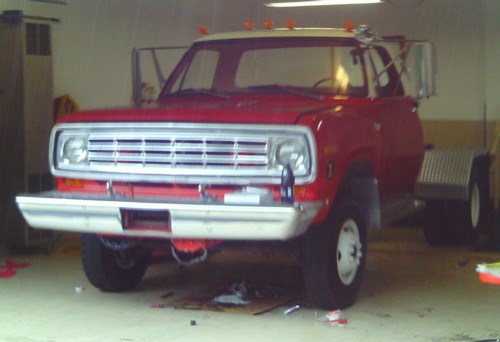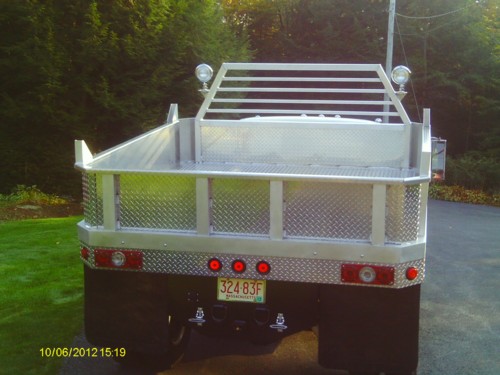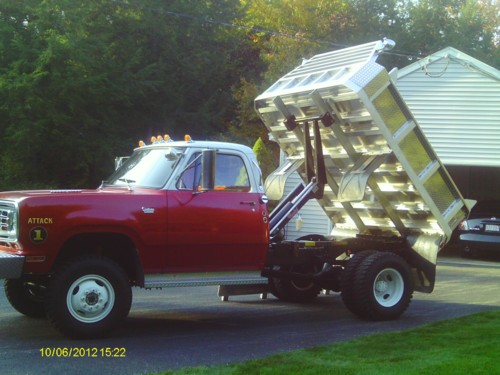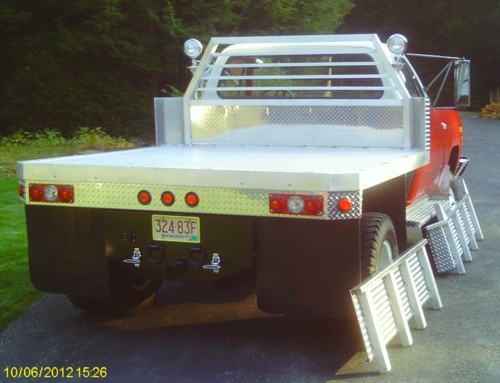 Tony has 2 other Dodge trucks. Both are 1976 W300s. The green one below he bought in January 2013 and has 22K miles. It is 400, with a 4 speed. The red one he bought in June 2013. It has 9500 miles on it. It is a 360, with a 4 speed.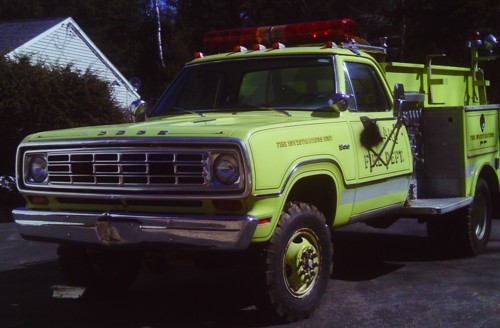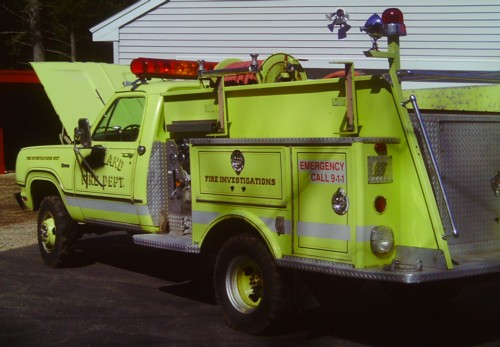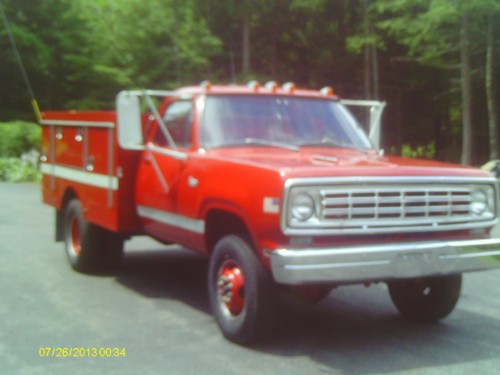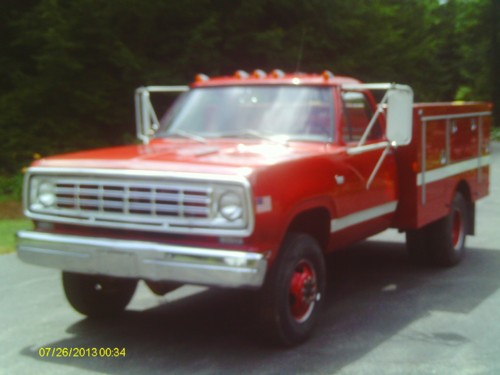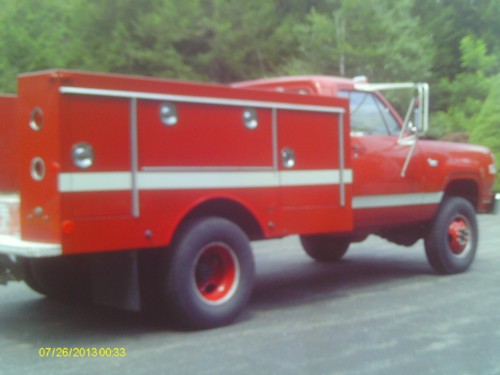 UPDATE (November 2013): Tony just finished his 1976 W300 Ex Fire truck. Click on the picture below to read more about it.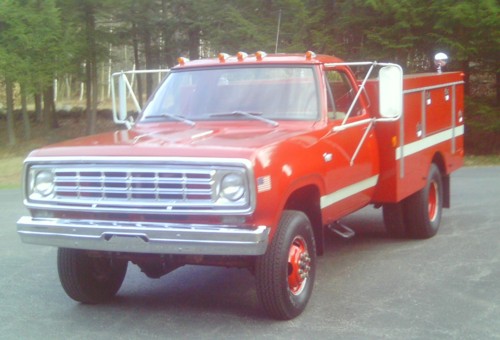 UPDATE (April 2016): Tony just finished another 76 W300 truck. Click on the picture below to read more about it.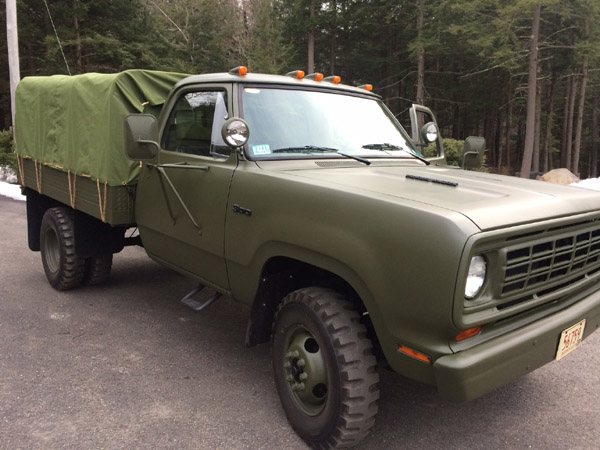 To learn more about Tony's trucks, you can email him at: anjoku@verizon.net
---
Are you proud of your Dodge truck or car? Want to show it off? Please email me a pic along with a description of your vehicle and I will add it to the Gallery.




Joe Leonard 2013-08-18