---
Gallery Page 327
Jon Jonsson's 1975 Dodge Ramcharger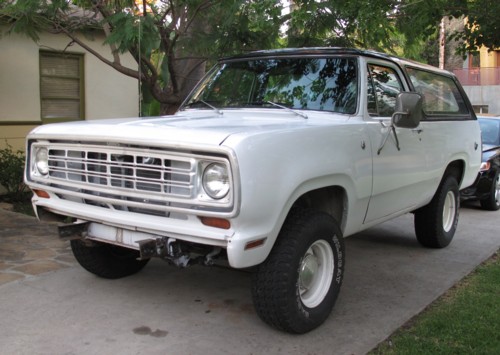 Jon owns this 1975 Ramcharger and is having his brother Thor do the restoration. Thor is the owner of Thor Motorworks in Burbank, CA. Jon's Ramcharger was originally a green and white truck so that is what it will be restored to. It is a very clean Ramcharger with virtually no rust and in great condition for restoration. It runs very well. Thor will send us updates as he restores this beauty.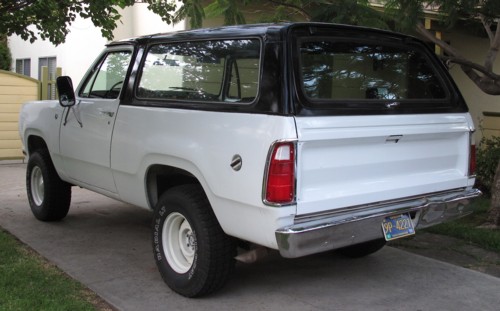 Below is a photo of the engine coming out. The engine went to Coast Motor for a rebuild. It will be balanced and built to 440-6 pack specs. It will be a 400-6 pack made to look like it was made by Dodge even though they never had a 6-pack in 1975.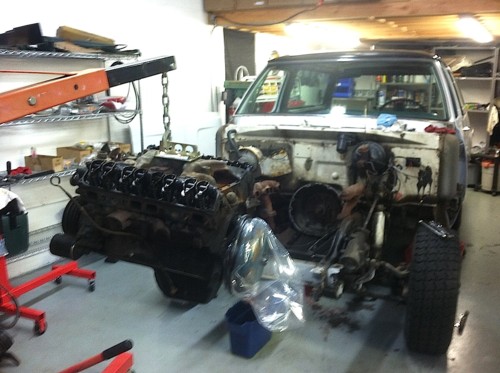 Check out Thor Motorworks on the web by clicking on the link below: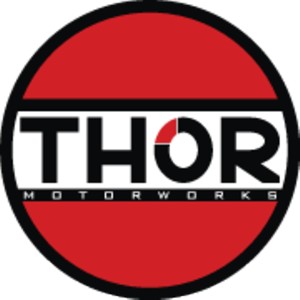 UPDATE: December 2014
The 1975 Ramcharger is nearly finished. Everything has been gone through. Thor is anxious to get it fired up.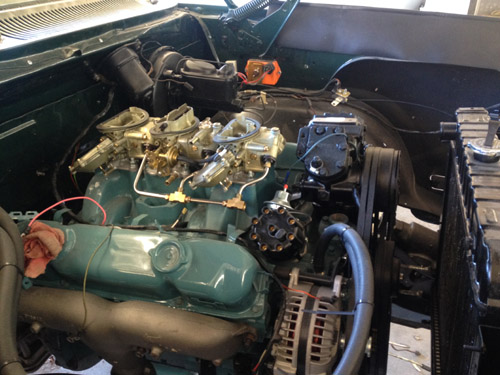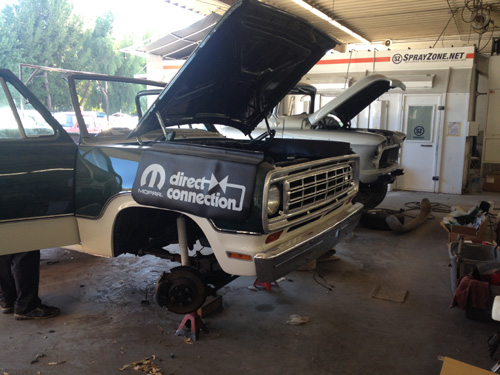 ---
Are you proud of your Dodge truck or car? Want to show it off? Please email me a pic along with a description of your vehicle and I will add it to the Gallery.




Joe Leonard 2013-08-18