---
Gallery Page 329
Joe Raco's 1988 W150 Dodge Dump Truck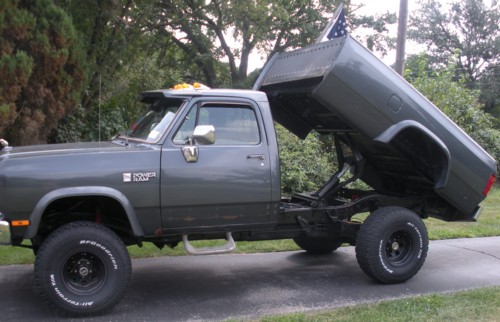 Joe bought his 1988 W150 new for around $14500. It has a 318 automatic with air conditioning. He put the the dump asembly on it in 1989. Joe installed a welded square tube frame under body, so it can lift anything he puts in it. The truck is lifted 6" and has 35" BF Goodrich tires. Joe also added spring leafs and removed the lift blocks. It has Hooker headers, Flowmasters and he punched out the catalytic converters. Joe said it sounds great.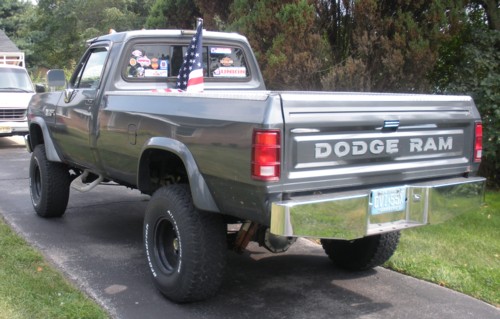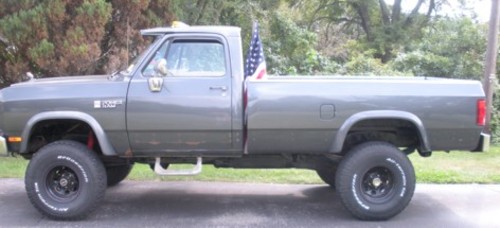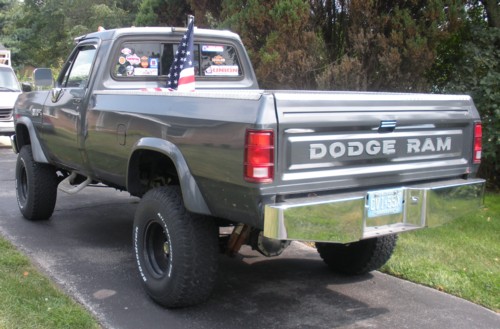 To learn more about Joe's 1988 dump truck you can email him at: atcojoe@gmail.com
---
Are you proud of your Dodge truck or car? Want to show it off? Please email me a pic along with a description of your vehicle and I will add it to the Gallery.




Joe Leonard 2013-09-13