---
Gallery Page 337
Lee's 1977 Dodge W400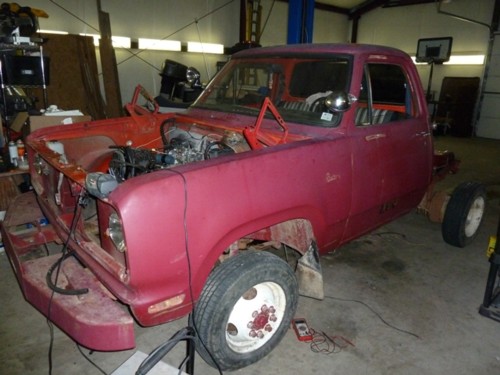 Lee's 1977 W400 is stripped down and is getting ready to be sent to the Rhinoliner shop. Lee always Rhinoliners the whole exterior then coats it with aircraft paint. The paint is guaranteed for 10 years and the Rhinoliner for life. Aircraft paint is super tough and is much more durable than automotive paint and looks like wet ice all the time. Lee has a Dodge 2500 he did in black and he gets compliments on it wherever he goes. It is only going to cost him $800 to do this truck in Fire Truck Red. Lee also plans to lift the truck about 6 inches and put some 35" tires on it to offset the extremely low gearing (Dana 60 in front & 70 in rear with 4:88, tranny has PTO too). He plans to put a small flatbed on the back with stacks for exhaust.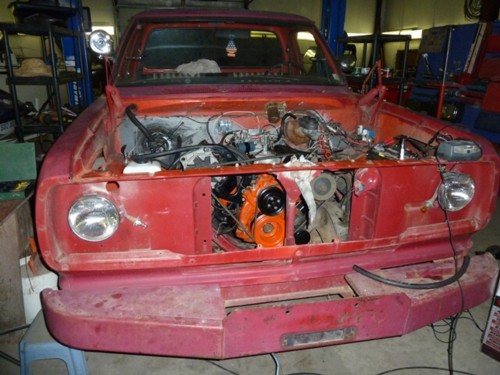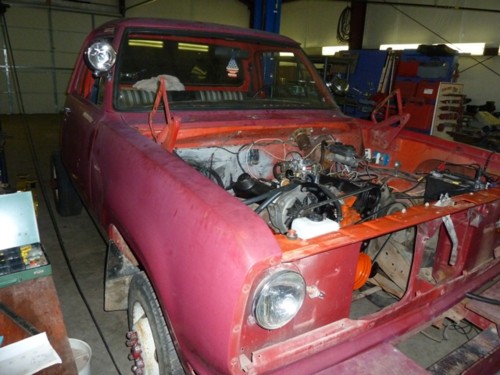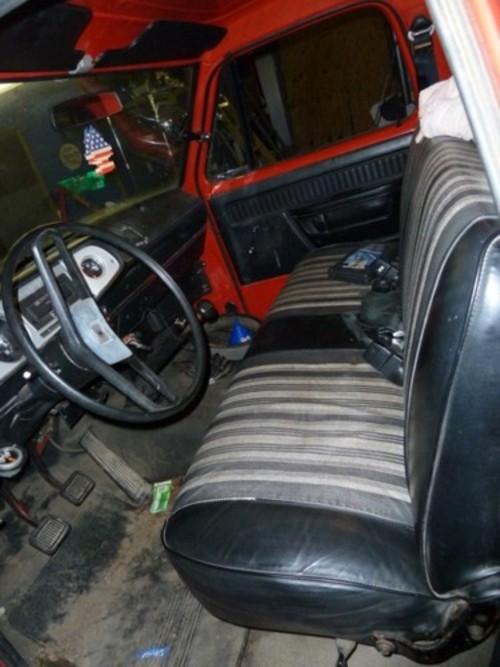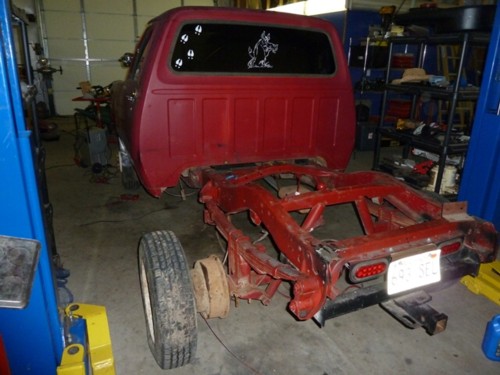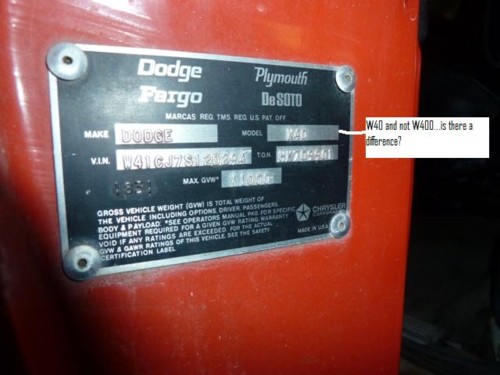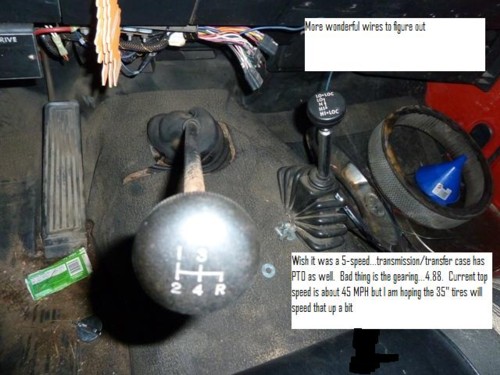 UPDATE: April 2015

Lee literally redesigned the rear end hubs and drums to accommodate the NHRA head bolts he is using for wheel studs. This had to be done to hold/support the rear, four 37" Humvee tires. He made inserts, which he had machined into the hubs and rotors, then threaded in the studs, 3/4 spacer, tire, 3" spacer, then the outer tire. The setup is solid and already tested off-road. It is stiff but capable! The funny thing is, he actually "downgraded" this truck to a 1 ton, since no one makes 1 1/2 ton lift kits. No worries though, as he kept all of the original parts, and they are in like new condition, since they only had 14,700 miles on them. The front tires are the same size, so this is a true 6X6 when locked in. Lee installed an 8" Skyjacker 1 ton lift kit with an additional leveler spring and steering block in the front.

Lee had the truck Rhino lined, and then painted with an orange paint which is actually made for yachts, so it will handle the weather just fine.

The motor is done (Dodge Big Block 400) with a purple cam and Edlebrock four barrel.

Lee installed an electric fan, truck air horns and an HID kit with LED halos. He still has three LED bars (2 x 24" on the front and a 14" reverse bar on the back).

Next step is to design, build and install a new bed with wood bed, headache rack and chrome stacks. He also is going to install the drop spotlights and chrome.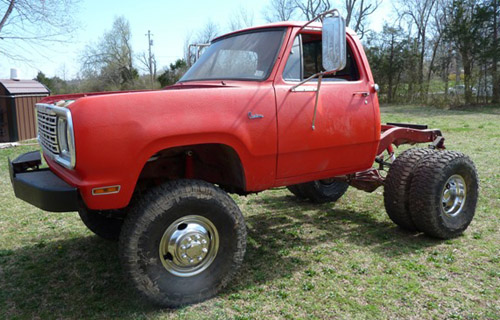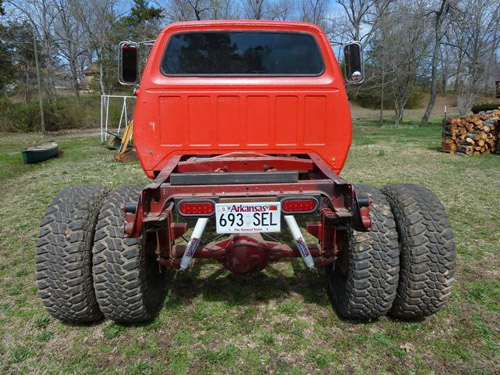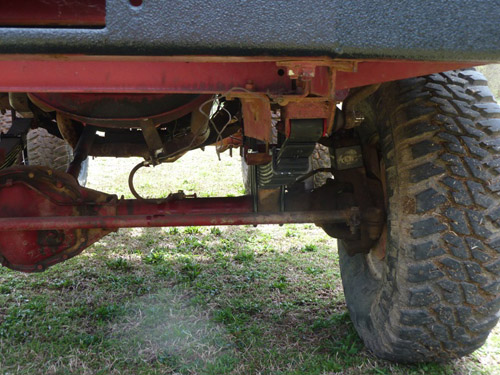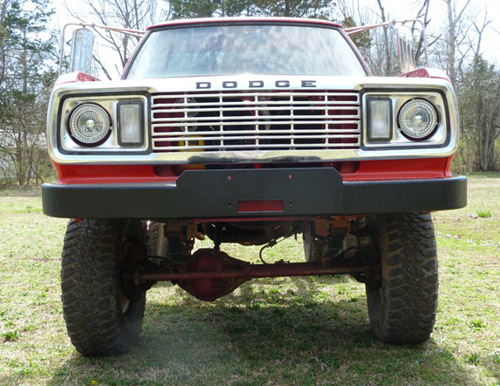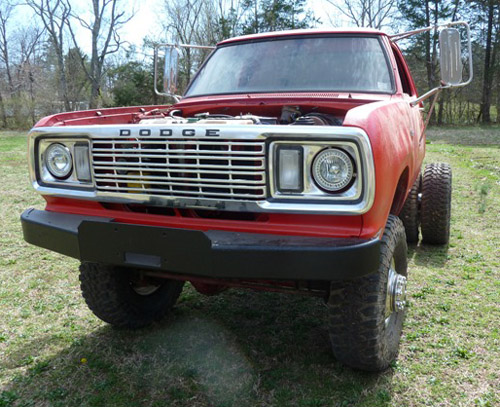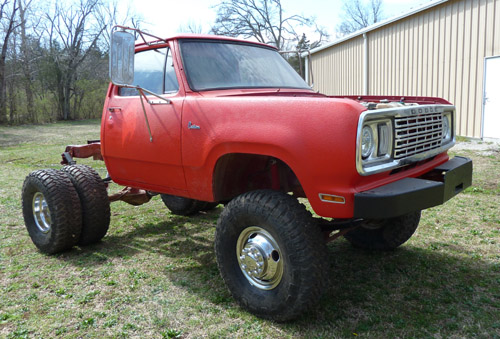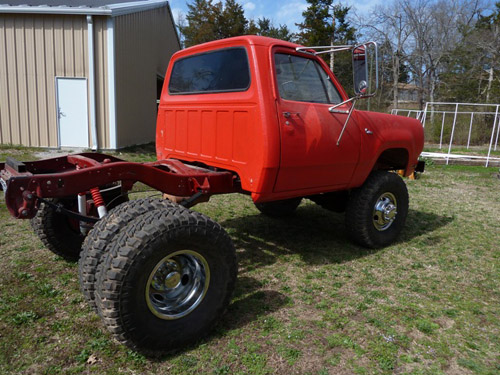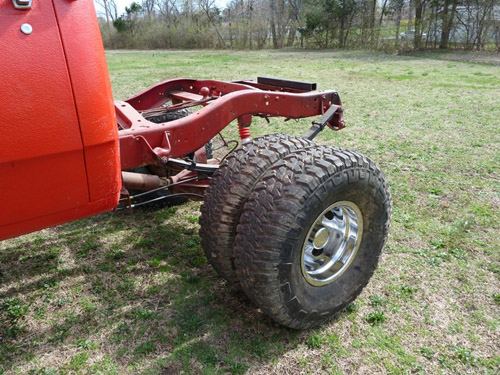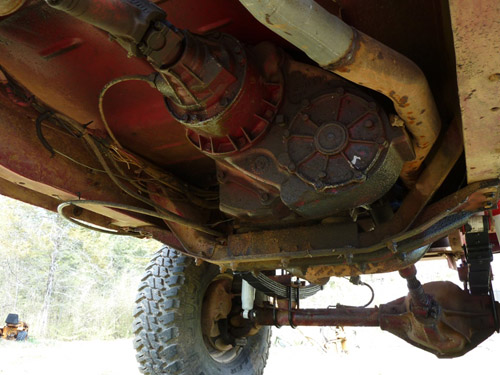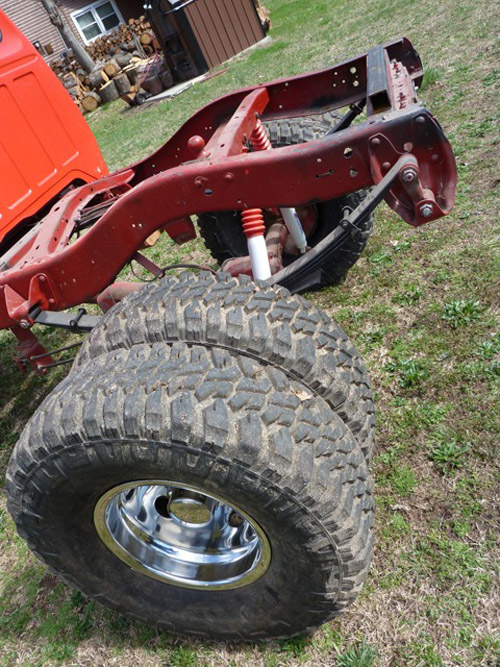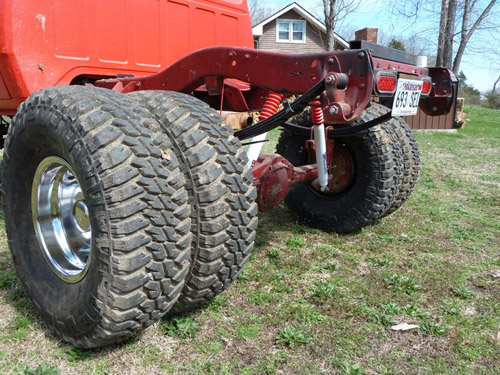 To learn more about Lee's 77 W400 Dodge truck you can email him at: belicek@suddenlink.net
---
Are you proud of your Dodge truck or car? Want to show it off? Please email me a pic along with a description of your vehicle and I will add it to the Gallery.




Joe Leonard 2014-04-16