---
Gallery Page 341
Mike Frank's 1975 "Money Pit" Dodge Truck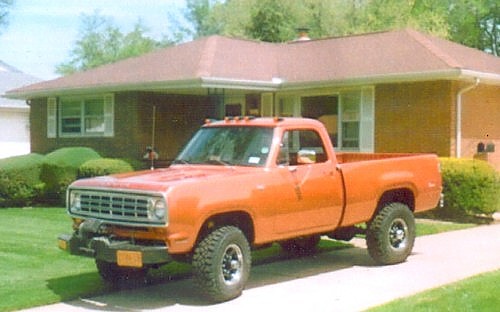 In 1978, Mike bought his 1st Power Wagon for snow plowing. He bought a Dodge because that was what his Dad had; so no Fords or Chevys could be bought. He sold it in 1982. He always thought it would be cool to get another one.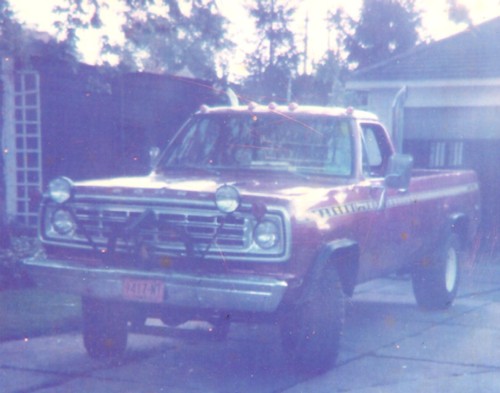 Mike's 1st Truck



In 2002, Mike saw this mini pumper directing traffic where the power was out. He told one of the firemen he'd like to buy it and the fireman replied, "maybe some day." He would see it around town and thought what a great base it would make to recreate his high school truck.

In June, 2006 Mike saw the truck for sale! He immediately contacted the fire department. They wanted $3000. He didn't want to low ball and lose the deal, so he offered $2800, which they accepted. The mini pumper had 11,700 mile on it. The 1st couple of weeks while cruising around, the neighbors looked at him like, "he's one of those types." Mike's father was gone by then and his Mom looked at him like the neighbors did.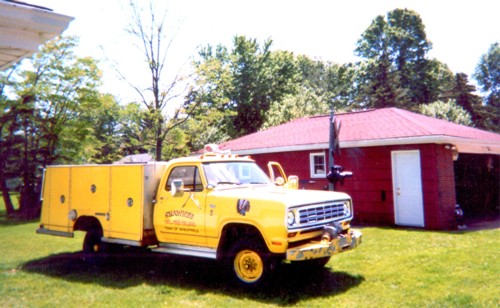 Truck After Mike First Purchased It



The fire department was great on washing but not on maintenance. Brake lines were so rotted they snapped like pretzels. Only one hose under the hood had been replaced. Mike tuned it up, changed all the hoses and belts. He put on new brakes, front rotors, transmission lines, etc. Since it was full time 4WD, he bought a conversion kit to change it to part time. When Mike pulled the front caps, the bearings had been contaminated with water. The truck never went fast enough to score them, so the machined surfaces on the axle shafts were perfect. All new u-joints and bearings were installed. Dropping the transmission told Mike he was going to have problems. He changed the fluid and the new fluid cleaned all the old gunk that had held it together. It was time for a new transmission. Now it was ready mechanically. He got rid of the pumper set up. As this was a cab and chassis, he realized the frame was going to have to be shortened to fit a box on it. That's when he decided to make it a one ton, short box. Mike found a Florida box for only $450. After it was a complete truck, his mother wanted to see it. When she looked inside, Mike saw a tear in her eye. It reminded her of being with Mike's Dad and she finally realized what Mike was doing.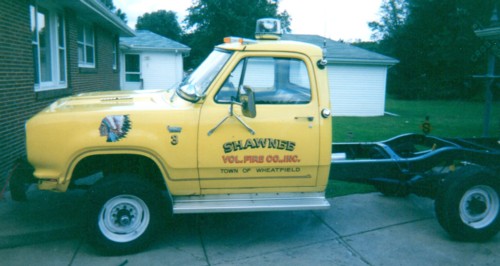 Renovation Begins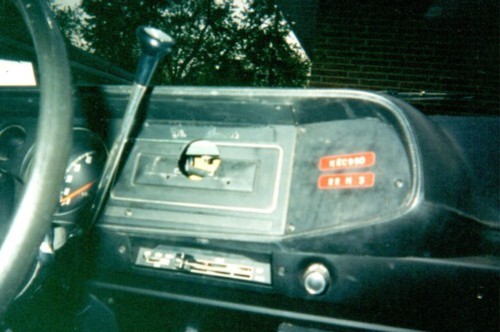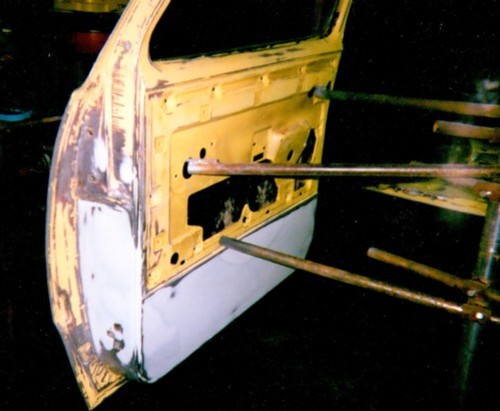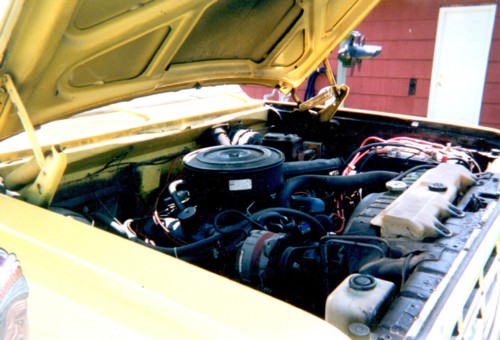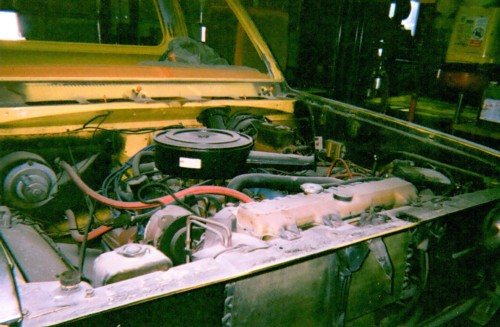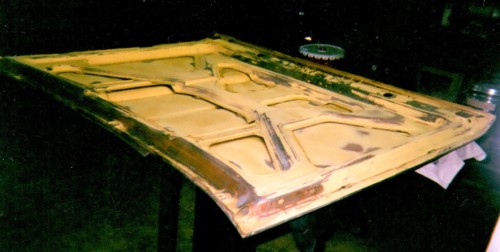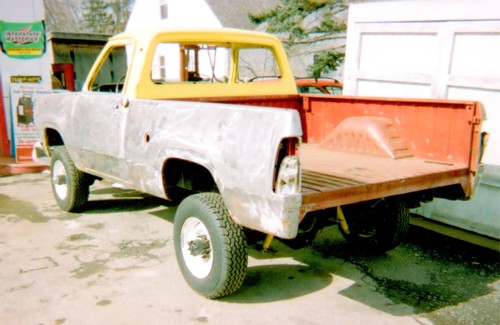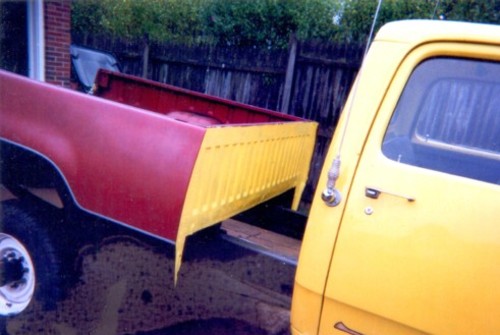 Finally it was time for paint. Dean's Auto and Cycle Works in North Tonawanda did the show paint at a giveaway price. They told Mike the more disassembly and assembly he did, the lower the price would be.

Mike enjoys the truck as much as his 67 Mustang Fastback GT (390, 750 FBL pumper with mechanical secondaries and 4.30 rear)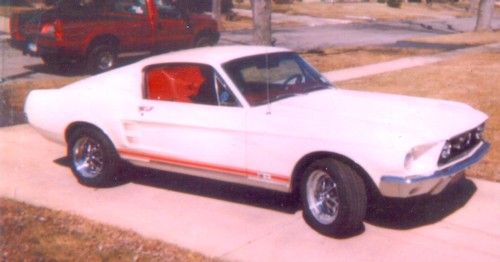 Mike's 67 Mustang Fastback GT



Back to the truck...All the interior vinyl was redyed. The seat was recovered in period correct material. (no Dodge replacement available yet). The floor mat was perfect, so it was reused. The part time transfer case knob, weather stripping, sill plates, dash bezel and window whiskers came from Mopar Truck Parts. Also from Mopar Truck Parts were front fender marker lights, box "Custom" emblems and new old stock tail lights, trim rings and an NOS tailgate. Excellent parts at great prices! (Editor note: Thank you, Mike.)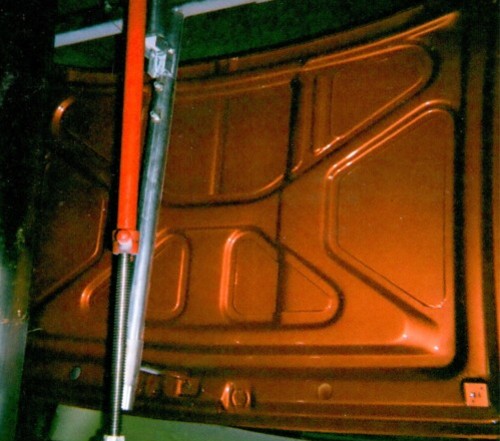 Painting Begins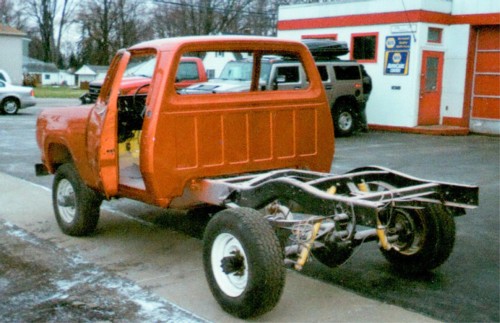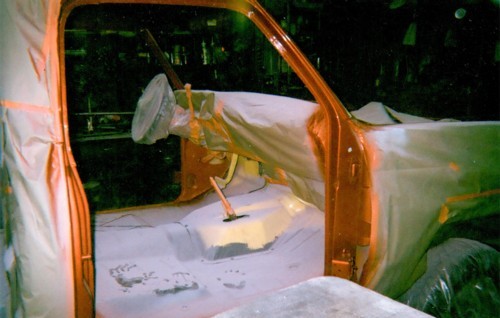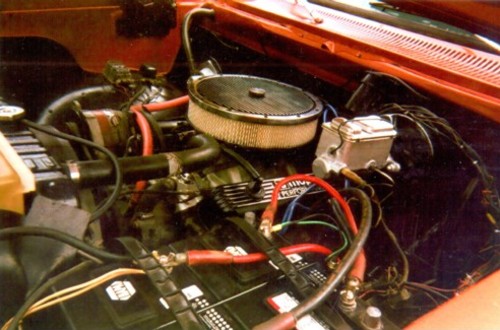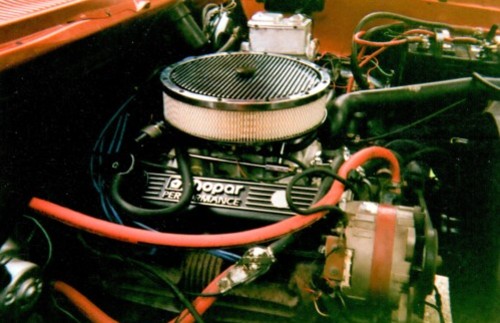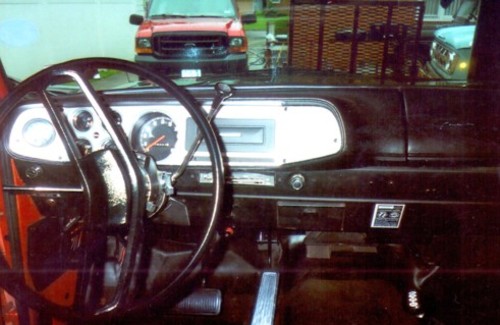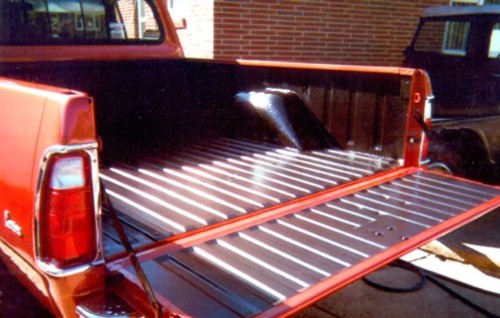 The truck is 99.9% done. With old trucks you are never done. The truck is a 1975 and now has a 360 with dual exhaust. An Edlebrock intake with a Holley 650 sits on top. It is really for looks as he jazzes up the the engine compartment. The rear axle is a Dana 70 and the front a Dana 60 with 4.10's.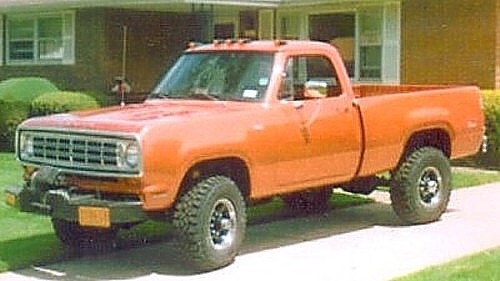 99.9 % Completed
---
Are you proud of your Dodge truck or car? Want to show it off? Please email me a pic along with a description of your vehicle and I will add it to the Gallery.




Joe Leonard 2014-02-12