---
Gallery Page 342
David Cyr's 1978 Dodge Macho Power Wagon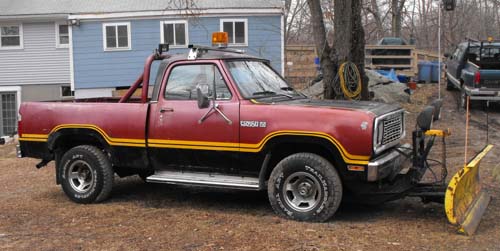 David's father was looking for a Macho. He told David it was his favorite truck when he was in high school. After seeing a picture of one, David fell in love with them also. After finding this truck in the back woods of Rhode Island in 2010, they purchased it for $1100. It was in bad shape and in need of a good family.

The Power Wagon became a restoration project that David, his brother Mark, and their Dad enjoyed. $15,000 later it is still not done. It is an original Macho truck with a stock 360 and a Holley 4BBL carb and headers. It has a 727 auto transmission and 3.55 gears. The interior was redone with new upholstery. The frame has been all done up and many little but costly repairs have been done to the ol' Dodge. Future plans are to rebuild and modify the 360 for more power, complete the final body work and add a sharp paint job with the same Macho design in a candy red. All in all there are no regrets with this Power Wagon, and it's definitely the best purchase he and his father have made.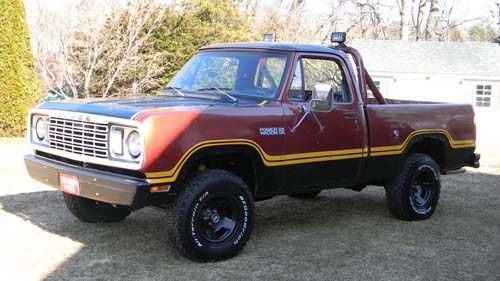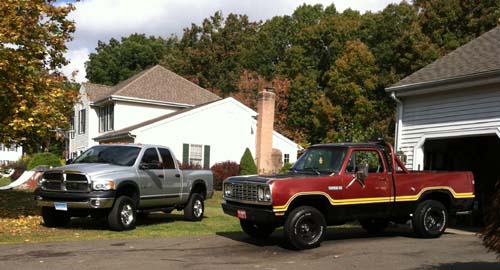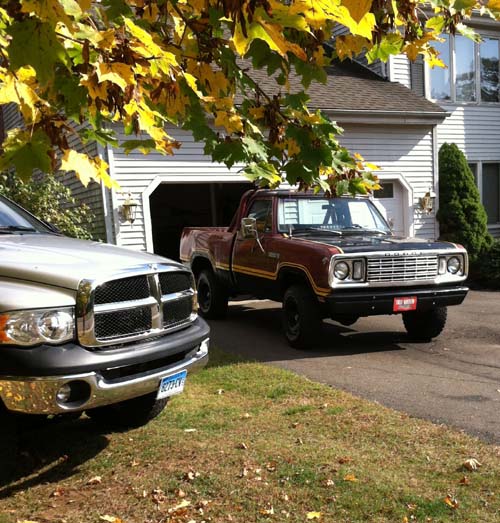 To learn more about David's 1978 Dodge truck you can email him at: cdave94@gmail.com
---
Are you proud of your Dodge truck or car? Want to show it off? Please email me a pic along with a description of your vehicle and I will add it to the Gallery.




Joe Leonard 2014-07-07