---
Gallery Page 346
Troy Ludford's 1979 W200 Crew Cab Power Wagon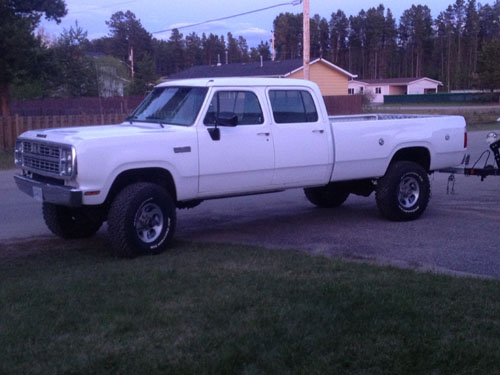 Troy searched for 3 years before finding this truck in Montana. He lives in British Columbia, Canada. He couldn't find a truck there. After a long road trip, and a seller who was not honest about what he was selling, he finally arrived home with his "new" truck. There was a huge bullet hole in the passenger side door (shot from the inside out!), a smashed passenger front fender and valence, and lots of rust!

Troy stripped the truck down to just the cab. He added new cab corners, rocker panel repair panels, and box side patch panels and 2 new front fenders, along with lots of door work. He originally painted his truck white with purple Power Wagon style accents. His daughter loved it, but Troy hated it. He then painted it a second time, just plain white with black accents. The truck was a 440 truck. Troy did a Cummins swap this past winter and spring. He says it's not hard to do at all if you have a complete parts truck. If you have any questions about the diesel swap, Troy will be happy to discuss them with you. It now has a 1993 Cummins with a 5 speed trans. It has a 6 inch lift with 35 inch BFG AT tires. It's an ongoing project Troy absolutely loves.

October 2014 UPDATE:

Troy upgraded the fuel system with new 5/16 steel lines, added an electric fuel pump, bypassed the lift pump, had his 90 horse injectors cleaned and tested and the valves set. The truck runs absoultely amazing now.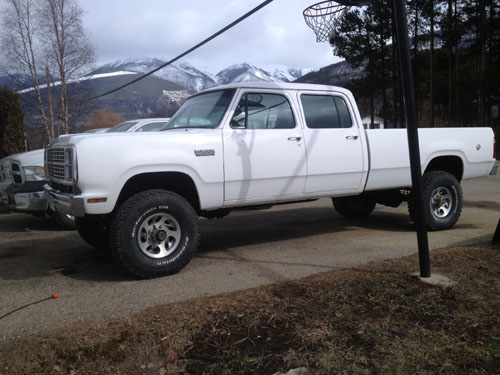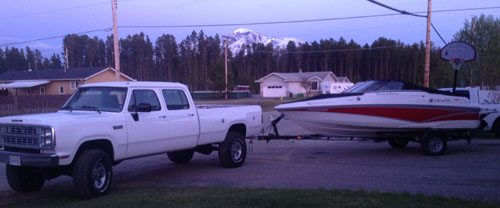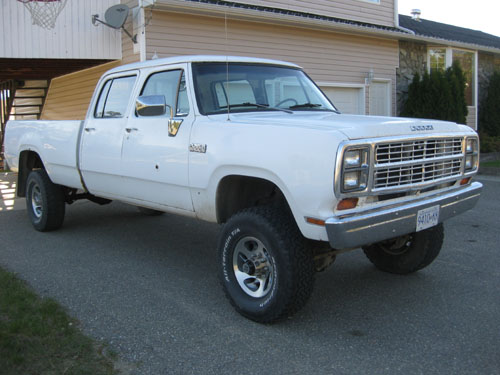 First Day Home...check out the bullet hole in the door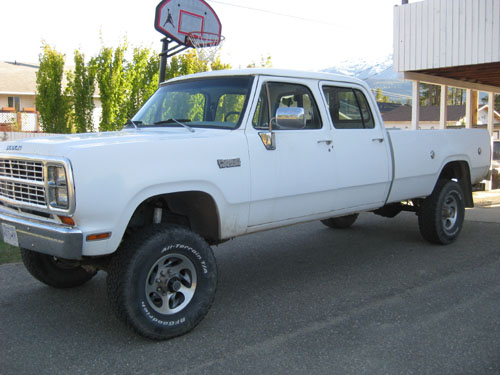 First Day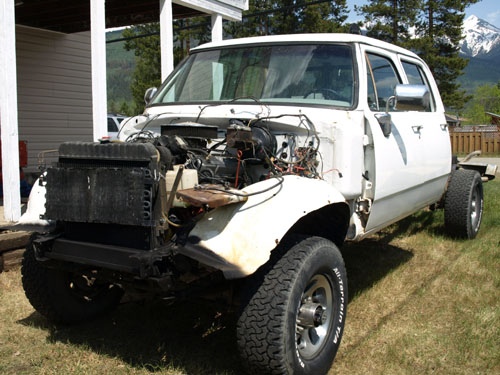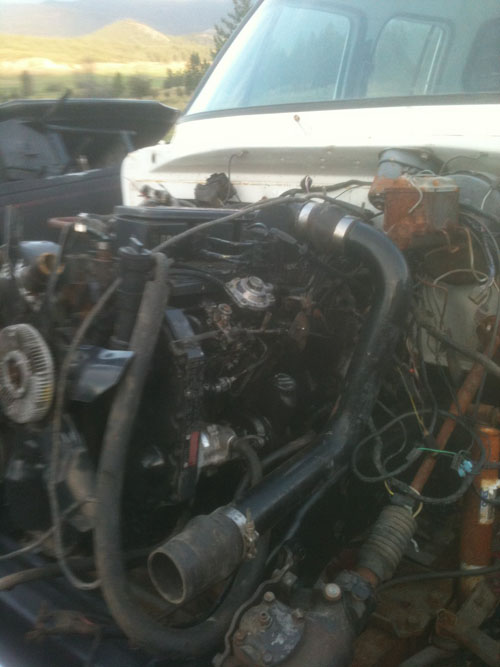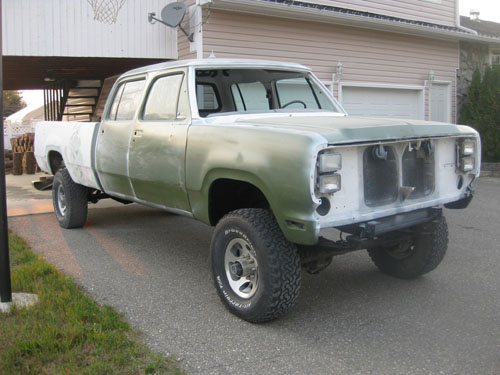 Painting in Progress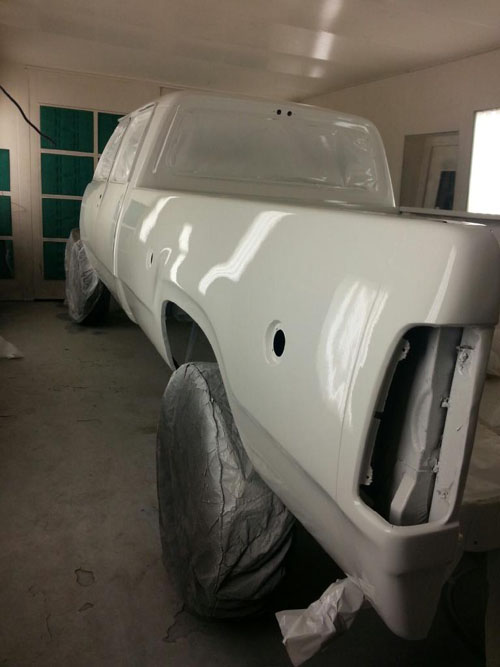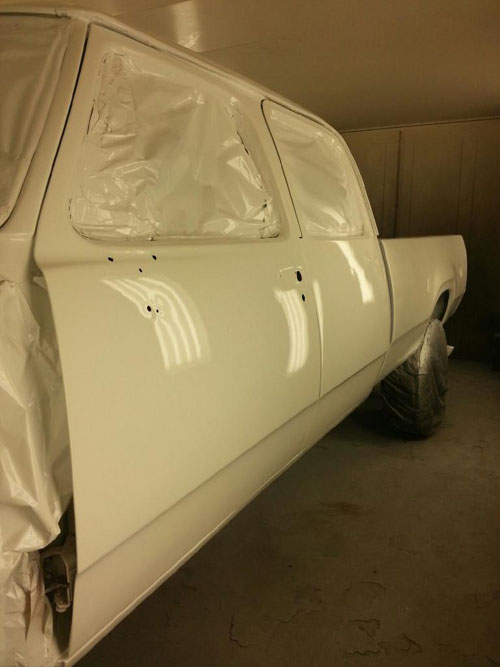 Painting Done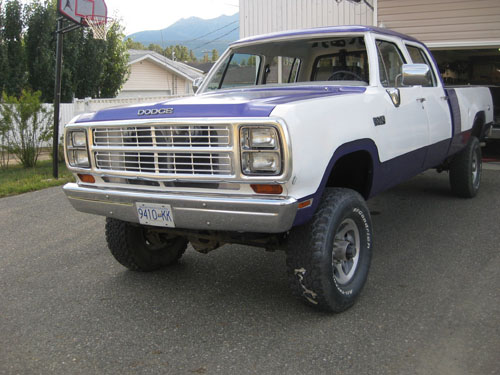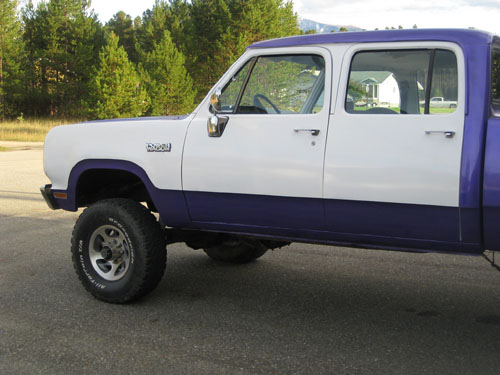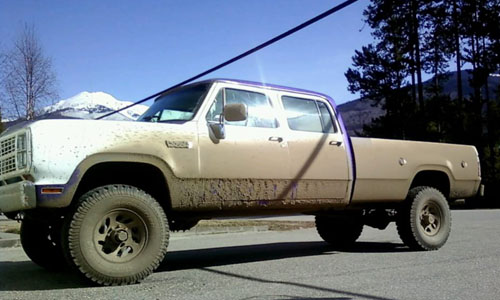 To learn more about Troy's 1979 Power Wagon, you can email him at: troyludford@gmail.com
---
Are you proud of your Dodge truck or car? Want to show it off? Please email me a pic along with a description of your vehicle and I will add it to the Gallery.




Joe Leonard 2014-07-10