---
Gallery Page 350
Cole Orick's 1976 D100 Adventurer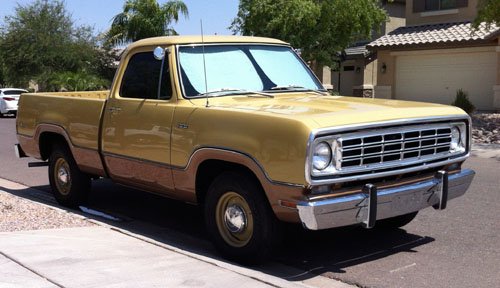 This 1976 D100 Adventurer was Cole's Grandfather's truck. Cole's Grandfather purchased it brand new from Dana Brothers Dodge in Tempe, AZ. He used it as his daily driver until he passed away in 2000. Cole took over the reins from there, but after heading off to college in 2002, it sat until May 2013 when Cole started the restoration.

It was an orignal 318, single barrel carb, A/C truck with a 727 and 300 rear end. It has the Adventurer trim package and bench seat. Cole kept the exterior and interior pretty much bone stock, but freshened up the 318 with a 260/260 Comp Cam, double roller timing chain, Carter 4600 HP electric fuel pump, all Earl's fittings and fuel line, Edelbrock Performer RPM intake with a Carter Street Demon 625 cfm carb. The tranny was gone through by a friend of Coles, who installed a shift kit and high performance clutches.
Next up is to retrofit a new Sanden compressor and all new A/C components. It gets pretty hot in Arizona in the summer, so A/C will be welcomed.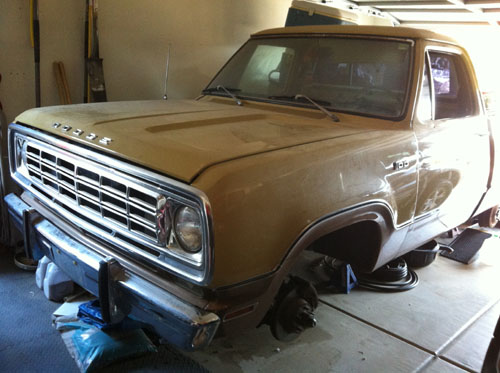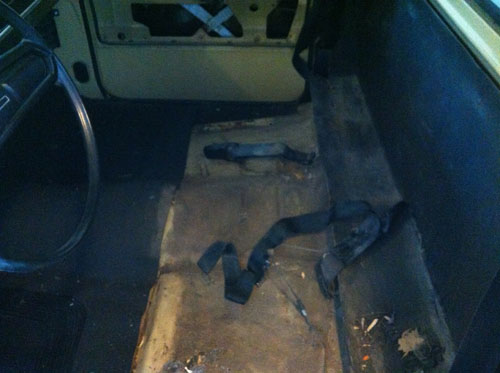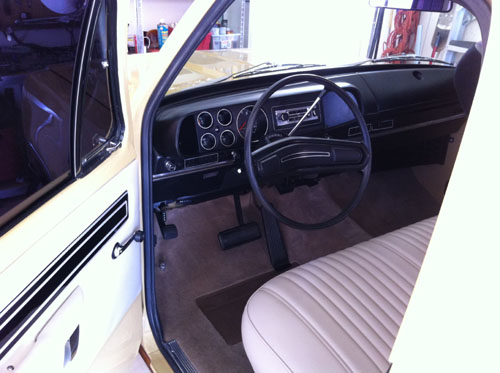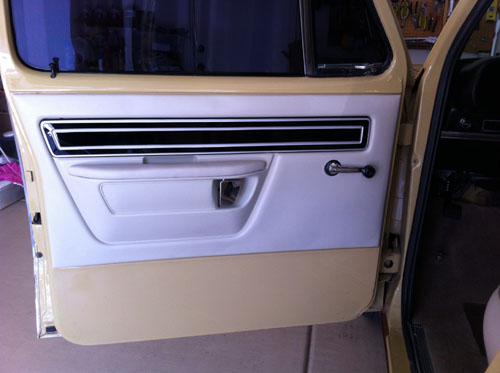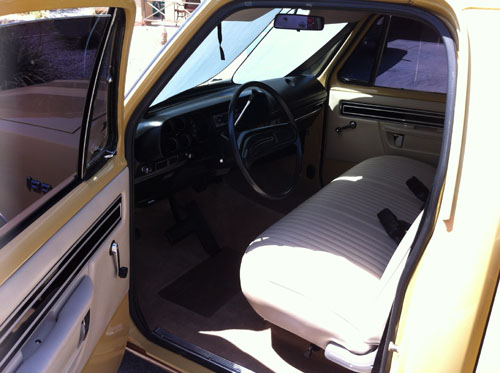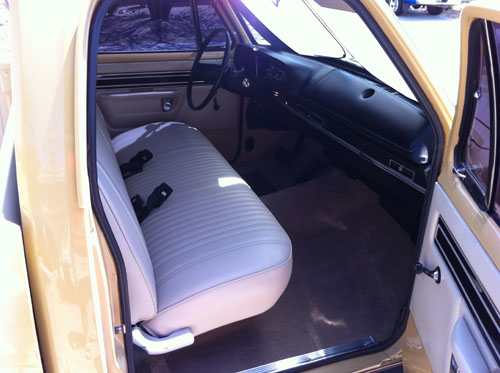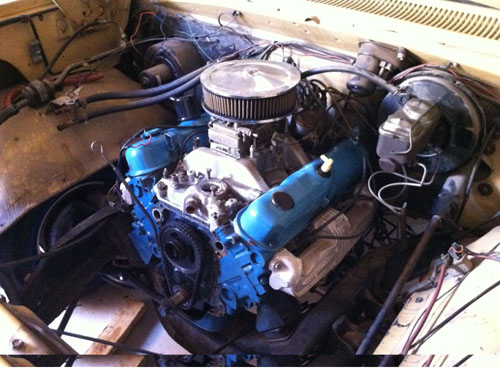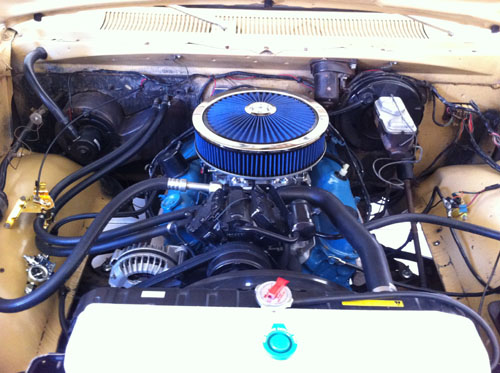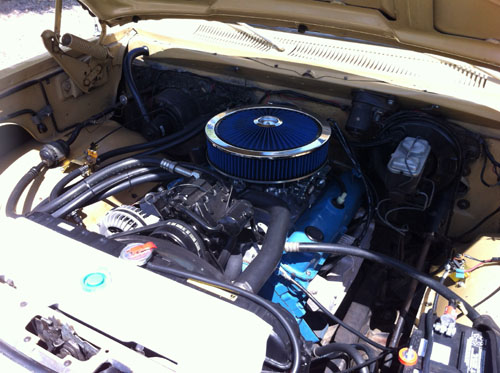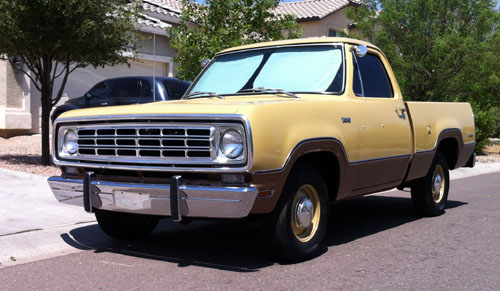 To learn more about Coles 1976 D100 Adventurer you can email him at: Cole.Orick@phoenix.edu
---
Are you proud of your Dodge truck or car? Want to show it off? Please email me a pic along with a description of your vehicle and I will add it to the Gallery.




Joe Leonard 2014-09-01